Storm Huntley: Who is the Scottish presenter tipped to take over This Morning from Holly Willoughby
Storm Huntley, a presenter on Jeremy Vine, is being tipped as a favourite to Holly Willoughby on This Morning. Here's everything you need to know about the star.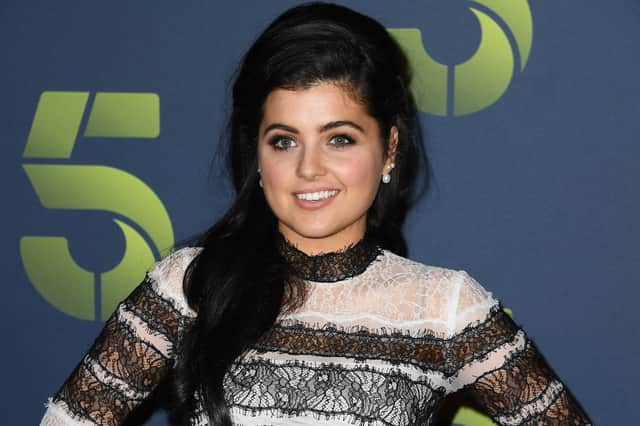 She may not be as recognisable as some of the names listed to become the next host of This Morning, but Storm Huntley is among those rumoured to replace Holly Willoughby.
But if you're not quite sure who Storm Huntley is, here is everything you need to know about the Scottish presenter.
Early life
From Glasgow, Storm Huntley was born on February 24, 1987.
The presenter was named after the protagonist of novel A Sparrow Falls by Wilbur Smith, and for the first electrical storm her mother ever witnessed, which just so happened to take place on the day Huntley was born.
In an interview with the Daily Record, she said: "It was very unusual back then, and I don't think anyone else was that impressed with it. My gran refused to call me Storm for the first six months and she'd just refer to me as 'the baby.'"
The presenter also suffered first and second degree burns as a toddler after an accident involving boiling water, leading to scarring across her neck, shoulder, stomach and arm.
What is Storm Huntley known for?
After studying Politics and Economics at the University of Glasgow, Huntley began broadcasting with Subcity Radio before pursuing a postgraduate degree in Journalism from the London College of Printing.
Following this, she helped establish Hammersmith community radio station ON FM and was a co-presenter of the show, LiveWires.
Following her time on the radio, Huntley moved into a research role at the BBC. From there, she was then able to break into travel and weather which led to her presenting regular weather forecasts for STV Glasgow.
Since 2015, Huntley has been involved in a number of television programmes. She was a co-host of CBeebies show Down on the Farm alongside JLS member JB Gill, and has been involved with Channel 5's The Wright Stuff and its replacement show, Jeremy Vine.
During her time on The Wright Stuff, Huntley would screen and introduce callers, reading out viewers messages and helping to plan episodes.
Since becoming involved with Jeremy Vine, Huntley has her own solo slot on the programme, continuing the show's viewer interaction. She recently celebrated 100 episodes of her show.
Huntley also is a host of podcast Mums In The Making with Rachael Fulton, which discusses navigating motherhood.
She has spent hundreds of hours on live television which could make her the perfect replacement for Willoughby on This Morning.
Who is Storm Huntley married to?
Huntley is married to Kerr Okan, the frontman of Motherwell rock band The LaFontaines. The couple share one son, Otis who was born in 2022.
They were married on the banks of Loch Lomond in 2021 in a ceremony led by Carol Smilie.
Comments
 0 comments
Want to join the conversation? Please or to comment on this article.