In depth: Women's Enterprise Scotland reveals list of 51 finalists in running for 2023 Awards
The shortlist has been revealed for the Women's Enterprise Scotland (WES) Awards 2023, with broadcaster Kirsty Wark, who is signed up as keynote speaker, saying she is looking forward to an "exciting, affirming, and inspiring" event.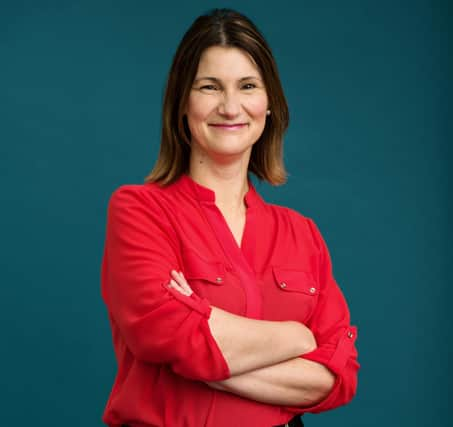 WES, which works to close the gender gap in enterprise participation, says that after an "unprecedented" number of entries, more than 50 women-led businesses from across Scotland are in the running across ten categories. Finalists include Glasgow-based Little's Chauffeur Drive, shortlisted in both the Resilient Business of the Year and Inspiring Leader categories, and Perthshire-based Molke, an ethical manufacturer of body-positive underwear that is a contender in the Purpose Led Business of the Year category.
Last year's WES Awards – held for the first time since the pandemic – saw guest speaker and now former First Minister Nicola Sturgeon state: "These awards highlight the major role of Scotland's businesswomen in driving our economy forward, with valued support from [WES]." She presented the Lifetime Achievement Award to Evelyn McDonald, chief executive of Scottish Edge, praising her "tremendous" contribution to supporting the next generation of women in business.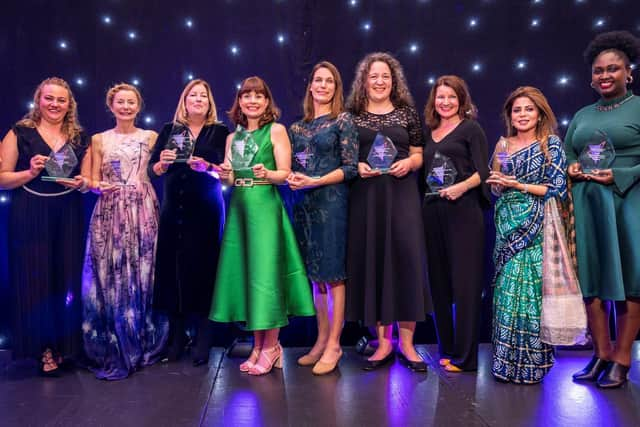 This year's awards, which are being supported by Royal Bank of Scotland (RBS), Holistic Financial Leadership (HFL), Business Gateway, N4 Partners, the University of Glasgow and Scottish Enterprise, will be announced at a glittering ceremony taking place at the Voco Grand Central Hotel in Glasgow on Thursday October 26.
Kirsty Wark, the Bafta-winning TV journalist, said: "I so admire WES. Community is everything for women setting out in business and some of the most creative successful enterprises in Scotland have women at the helm. I'm privileged to be involved in WES and I am looking forward to an exciting, affirming and inspiring event."
"The cost-of-business crisis, coming so closely after the Covid-19 pandemic, has placed many businesses under more pressure than ever. It is vital that we put the achievements and the resilience of our women business-leaders in the spotlight as they continue to innovate and push forward.
Currie, who is also a co-founder of Mint Ventures and chair of The Productivity Institute Scotland, added: "Both the volume and the calibre of entries for the Awards were exceptionally high, and the judging panel had a very challenging task to compile the list of finalists. We are now looking forward to a fantastic Awards evening next month, when we will come together to celebrate the diverse range and scale of women-led businesses which are starting up and thriving across Scotland."
The WES Awards 2023 finalists are as follows:
Start-up Business of the Year, sponsored by Business Gateway
Bevan O'Daly – Bawn Textiles
Chloe Oswald – Chocolatia
Alisha Fuller-Armah – Deer Manor Gourmet Mushrooms
Gemma Stuart – Gutsy Health
Rosie Davie – Rosie Davie Physiotherapy
Growth Business of the Year, sponsored by RBS
Julie Kennedy – Mocha Jaks
Nathalie Agnew – Muckle Media
Sophia Razif – The Power Within Training
Lynn Mann – Supernature Oils
Outstanding Business of the Year, sponsored by HFL
Nathalie Agnew – Muckle Media
Emma Macdonald – The Tartan Blanket Company
Inspiring Leader of the Year
Ann Johnson – Blaze Manufacturing Solutions
Julie Begbie – Happy Side Hustle
Heather Matthews – Little's Chauffeur Drive
Sacha Woolham – The Strategy Collective
Funded Business of the Year, sponsored by N4 Partners
Celia Davies – Omanos Analytics
Karen Robinson – Three Robins
Resilient Business of the Year
Danielle McKinnon – Eat, Sleep, Ride CIC
Mette Bailie – Freja Designer Dressmaking
Heather Matthews – Little's Chauffeur Drive
Donna Cuthbertson – Orkney Dance and Fitness
Rhiannon Louden – Small Fish Brand Co
Susie Black – Susie Black Fitness
Jenny Storey – The Academy
Embracing Technology Business
Lesley Landels – Love Scottish
Celia Davies – Omanos Analytics
Anne Widdop – The Virtual Reality Hive
Caroline Laurenson – TL Tech
Net-Zero Business of the Year, sponsored by Scottish Enterprise
Antoinette Fionda-Douglas – Beira
Martha Bytof – Dear Green Coffee Roasters
Kirsty Maguire – Kirsty Maguire Architect
Jane Stewart – Topolytics
Kristen Hunter – Whisky Frames
Business to Watch, sponsored by HFL
Kimberley Mackenzie – GlykoGlen
Nicola Kennedy – Heero Technologies
Rosie Davie – Rosie Davie Physiotherapy
Purpose-Led Business of the Year
Emma Sithole – BE United Trading
Kirsty Ritchie – Mind & Missions
Carolyn McNamara – My Academic Family
Zara Janjua – Scottistani Productions
Comments
 0 comments
Want to join the conversation? Please or to comment on this article.