Scotland's National Anthem: What is the Scottish National Anthem and why was it chosen? Lyrics and origins
For many flag-waving Scots the song "Flower of Scotland" is the country's national anthem but, officially speaking, this is not true.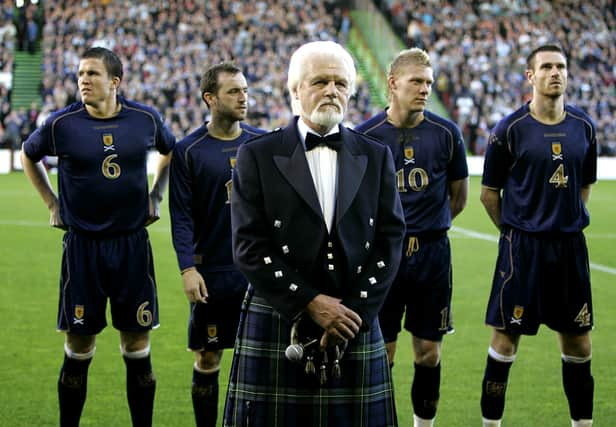 Many people can tell you about a nation's symbols, its flag, languages and - if they're interested in sports - its national anthem. For Scotland, many when asked what the anthem is would confidently reply "Flower of Scotland", one of our many famous Scottish songs.
However, despite this being widely accepted as such it is in fact unofficial as the Scottish Government has not adopted it and thus Scotland does not have an officially recognised anthem unique to itself. As Scotland is part of the United Kingdom, we are formally expected to use "God Save The King" for most events.
Regardless, the Scots' unofficial anthem has increasingly grown in popularity and has been sung at prominent events such as the Commonwealth Games and Rugby Six Nations. It is not the only Scottish song that has been sung for special occasions, however, as others such as "Scotland the Brave", "Caledonia" and "Scots Wha Hae" have also regularly featured previously.
So, why has the "Flower of Scotland" become the default for so many of us? Here is an overview of the unofficial Scottish national anthem including its lyrics, history, 'competitors' and why it has risen to fame over the years.
Lyrics to "Flower of Scotland"
When will we see your like again?
Your wee bit Hill and Glen
And sent him homeward tae think again
And Autumn leaves lie thick and still
O'er land that is lost now
Which those so dearly held
And sent him homeward tae think again
And in the past they must remain
But we can still rise now
And sent him homeward tae think again
And Autumn leaves lie thick and still
O'er land that is lost now
That though so dearly held
When will we see your like again?
Your wee bit Hill and Glen
And sent him homeward tae think again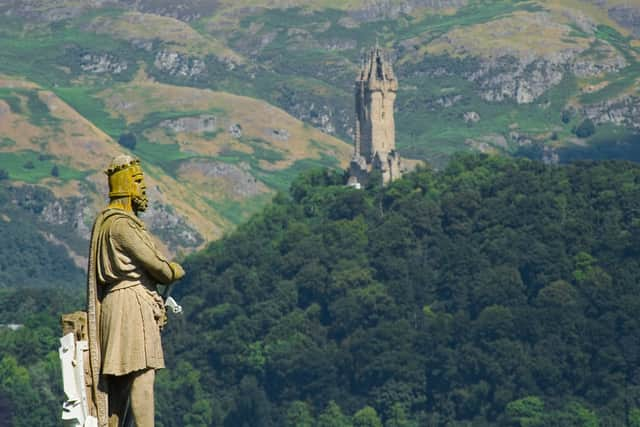 Meaning behind "Flower of Scotland"
Many people believe the song is about William Wallace but it is actually about the medieval wars of independence in Scotland involving Robert the Bruce in particular. It refers to the time when Bruce, King of Scots, claimed victory over Edward II, King of England, at the Battle of Bannockburn in 1314.
According to Live Breathe Scotland: "The basic theme is of rising up to protect the country and sending the English King home to think twice about invading Scotland again."
It is powerful because King Edward II's English army, despite reportedly being twice the size of Bruce's and better equipped, were defeated nonetheless.
Who wrote "Flower of Scotland"?
The song and lyrics were composed in the 1960s by Roy Williamson who was a beloved folk musician in the Scottish group The Corries. The group first performed the song in 1967.
Classic Musical (brought to us via BBC Music) reports: "The song caught the ear of Billy Steele, winger of the Scotland rugby union team, and he encouraged his fellow players to sing it during the British Lions tour of South Africa in 1974.
"The song was then adopted as the pre-game anthem for the 1990 Five Nations Championship, and in 1997 the Scottish Football Association made it the official pre-game national anthem, the song having previously been used informally since 1993."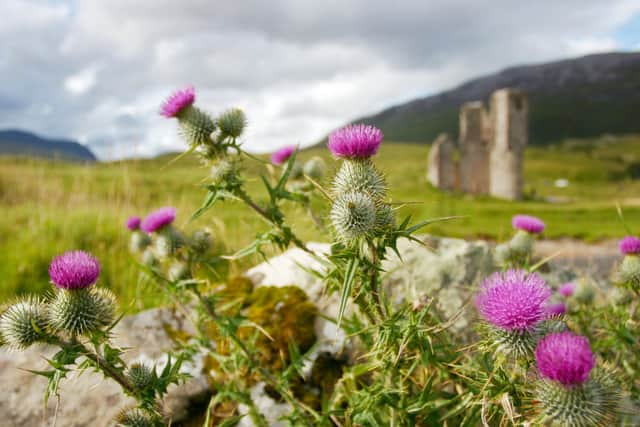 The National Flower of Scotland
"Since King Alexander III, it has been Scotland's national emblem."
Some people attribute this to Scotland's feud against the Vikings that culminated in the Battle of Largs in the 13th century. It is said the Nordic invaders were planning on a sneak attack against the sleeping Scots under the cover of night.
To maximise their stealthiness, they took off their shoes but this approach was thwarted by one man stepping on a thorny Scottish thistle and yelping in pain. This alerted the Scots to their plan and ultimately this battle was the turning point for ending the rule of Vikings over Scotland.
The 'Other' Scottish National Anthems
Back in June of 2006, the Royal Scottish National Orchestra launched a worldwide poll which asked participants to choose their preferred national anthem for Scotland with five options.
The results of the 10,000 votes are as follows:
Flower of Scotland: 41%.
Scotland the Brave: 29%.
Highland Cathedral: 17%.
A Man's a Man for a' That: 7%.
Scots Wha Hae: 6%.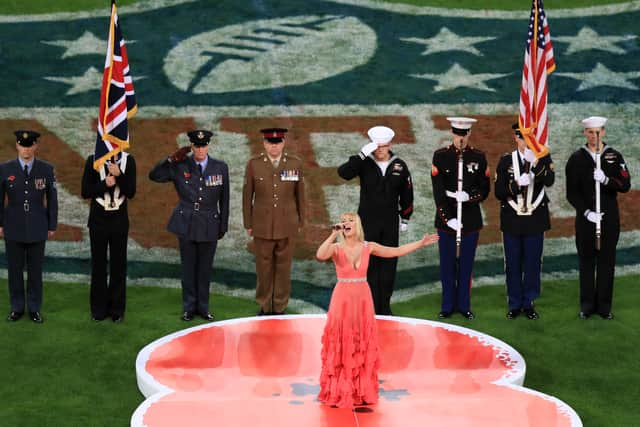 What is the British National Anthem?
The national anthem of the United Kingdom is "God Save The King" and it applies to all British Nations i.e., Scotland, Wales, Northern Ireland and England. Everyone has their own unofficial anthem, however, just as Scotland does e.g., "Hen Wlad Fy Nhadau" for Wales or "Londonderry Air / Danny Boy" for Northern Ireland.
Comments
 0 comments
Want to join the conversation? Please or to comment on this article.