Wondering when Prime Day prices will drop to their lowest? Buy now and Amazon will refund you the difference
If you snap up a Prime Day deal but the product's price drops even further, you'll now get an automatic refund from Amazon.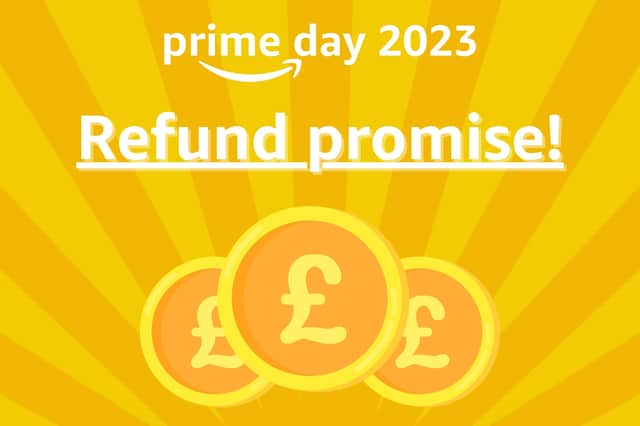 With so many offers available on so many products, navigating Prime Day can be a dizzying experience. Even when you're locked in in on a deal, one of the trickiest decisions to make is working out whether you should snap it up right away or risk missing out in the hope that an even better one will come along, but Amazon's new price guarantee means you now have nothing to fear.
If you buy an item sold under the red Prime Day Deal badge on either Tuesday the 11th of July or Wednesday the 12th of July, and its price drops even further before 23.59 PM BST on Wednesday, July the 19th, Amazon will automatically refund the difference.
It's about as compelling an incentive to act on a deal that's caught your eye as any, and what's more, it requires minimal input. Amazon will simply email you once it's processed your refund.
Just be aware that all Prime Day deals are exclusive to Prime members. A subscription costs £8.99 per month or £95 per year but comes with a 30-day free trial, during which you can shop the Prime Day sale, check out Prime Video, and make the most of unlimited same-day and one-day deliveries on millions of eligible items.
If you don't want to pay for Prime, just cancel your membership before your free trial is up. You can sign up to Prime here.
As we've said, hundreds of deals are set to come and go over the next couple of days, and it's going to be difficult to keep track. To make things easier, we've filtered out the junk and rounded up the best Amazon Prime Day 2023 deals in one place. We're also updating the list at regular intervals, adding new offers and getting rid of expired ones.
One no-brainer of an offer we've spotted could get you £5 of free spending money if you buy yourself a £40 gift card to spend on Amazon. Try getting that sort of interest from the banks.