£5 free Amazon voucher with this limited-time Amazon Prime Day top up deal
Claim £5 of free Amazon vouchers this Prime Day if you've never topped up before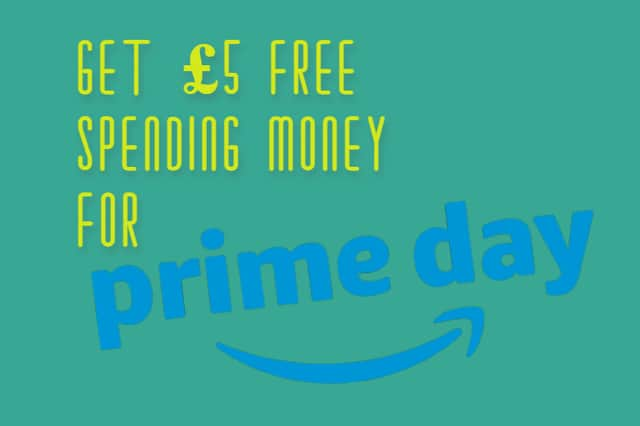 If you've never topped up your Amazon Prime membership before, now's the perfect moment to take the plunge because there's currently £5 of free spending money up for grabs if you do. All you need to do is get a £40 Gift Card, and Amazon will add £5.
If you're a Prime member between 09.00 AM BST on Monday the 10th of July and 23:59 PM BST on Wednesday 12th of July and buy yourself a £40 gift card, Amazon will throw in a bonus fiver. If you're not a Prime member, then now is the time to sign up.
However, you'll have to move quickly because this promotion is limited to the first 20,950 people who sign up for it.
Hundreds of fantastic Amazon Prime Day 2023 deals, including Apple Prime Day deals, are set to come and go over the next couple of days, but if you were hoping to grab a bargain, you need to sign up for Prime. Without a membership, you'll be on the outside looking in, unable to take advantage of the price drops.
This promotion is incredibly tempting because every new Prime member also gets a free 30-day trial as standard. After that, the service costs £8.99 per month or £95 per year, but you can cancel during your free trial without being charged.
As well as unlocking access to those Amazon's Prime Day deals, a Prime membership will grant you unlimited same-day and one-day deliveries on millions of eligible items, as well as Prime Video, which is home to big-name shows like The Boys and The Marvelous Mrs Maisel, as well as live tennis and Premier League football and thousands of other TV shows and movies.
There are a couple of finer points to note, one being that you'll be able to spend that free £5 on select products but not quite on everything.
You must be a Prime member, make your £40 top-up in a single instalment within the time frame, and have purchased something from Amazon UK in the past year to qualify. For full terms and conditions, go here.
We have heard that it can take some time for the £5 to be added to your account, but we know plenty of people who have already claimed it and are preparing to spend it on a Prime Day deal tomorrow.