Supply chain is key for Scotland's offshore wind ambitions - Jeremy Grant
In the past few weeks, the persistent thump of a piledriver has been audible at our home near Newhaven on Edinburgh's northern shore.
It reminds me of when I lived in Hong Kong in the 1990s. If you were unlucky enough to be living in a high-rise apartment block next to one that had just been torn down to make way for something taller and shinier, you'd be woken most Saturday mornings by piledriving so forceful that you could often feel the vibrations.
Yet it wasn't until I visited an offshore wind conference in Aberdeen last month that I discovered the source of the sound this time. I had stopped by a stand hosted by Forth Ports, which operates Leith port, a short seagull's flight from our front door.
"Ah, that's us," one of the senior staff explained cheerfully. "Don't worry, it should be over by December."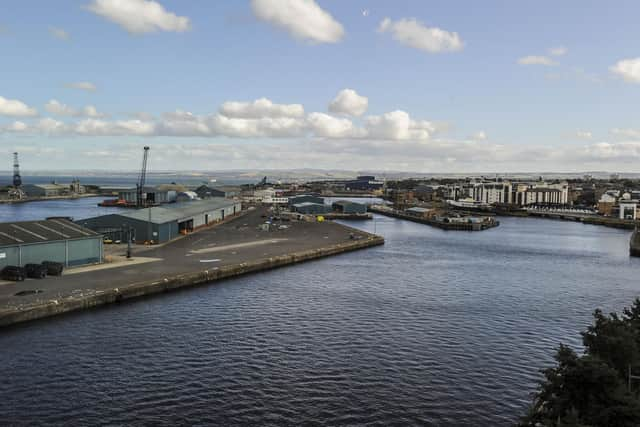 It turns out that an area of the port is being redeveloped to enable it to handle the onshore assembly of offshore wind turbines, before they are shipped out to sea for final installation.
These huge structures, made up of vertical towers and the blades attached to them, need a lot of space. And the port itself needs to be deep enough to accommodate ships with the draught needed to carry all this kit, which is very heavy, out to sea.
Leith is one of two ports on the east coast of Scotland —the other is at Nigg, in the Cromarty Firth – best suited to the massive task ahead as Scotland's offshore wind ambitions start to become reality.
Yet the work being done at Leith also highlights a challenge that must be overcome before such ambitions, part of the vast ScotWind project, can start generating renewable power as part of the UK's net zero targets: how to build the complex supply chain needed.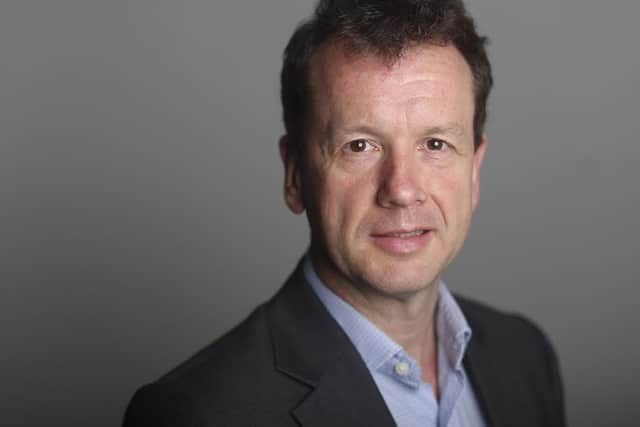 Currently, pretty much all the kit that goes into an offshore wind farm, from turbine blades to the parts that make up the platform they are on, as well and the undersea cabling needed, is made outside the UK.
There is naturally a desire on the part of the 20 projects involved in building wind farms across the huge area of the North Sea designated for this that they have a robust local supply chain. Together with the need to develop the right port infrastructure, this is arguably the biggest hurdle to turning this into reality.
A positive step came this week when the First Minister, Humza Yousaf, announced that the Scottish Government would invest up to £500 million in the next five years for Scotland's offshore wind supply chain.
Some foreign investors have also made commitments that are helping, including Sumitomo Electric of Japan, which has said it will invest £200 million in a facility at Nigg to manufacture subsea cables.
Yet a lot still has to be done. One of the big concerns at the Aberdeen conference, organised by Scottish Renewables, was that because floating offshore wind farms are relatively new technology there is little standardisation of parts and design. This makes it hard to achieve economies of scale, making the investment case harder.
The piledriving at Leith may be irritating, but at least it shows that in spite of these concerns, things are moving ahead. And, come December, peace will descend once again on Newhaven.
Jeremy Grant is a freelance writer and editor and was a journalist at the Financial Times and Reuters for 25 years
Comments
 0 comments
Want to join the conversation? Please or to comment on this article.