How repowering first-generation wind farms can ramp up green energy output
Repowering will allow ScottishPower to supercharge its renewable energy production, writes Charlie Jordan Charlie Jordan, chief executive of ScottishPower Renewables
In just seven years' time, Scotland has committed to reducing carbon emissions by 75 per cent and more than doubling its renewable energy production.
They're bold targets as the world marches towards a net zero future, which without serious action hangs in the balance.
At ScottishPower, our renewables business is forging ahead with ensuring we have the best possible chance.
Building new wind farms and maximising existing sites is key if we want to supercharge the country's 13.4 gigawatts of renewable electricity generation capacity with the 20 gigawatts of additional low-cost renewable electricity capacity by the Scottish Government's 2030 target.
No mean feat, but I'm confident if we can work at pace, and unlock challenges around planning and investment, we can harness Scotland's true power – we are the windiest country in Europe, after all.
I was onsite as the first turbines were taken down at our Hagshaw Hill wind farm in South Lanarkshire recently, as it makes history for a second time – it was Scotland's first commercial wind farm and it's now the first here to be repowered.
Repowering involves replacing the old turbines on existing wind farm sites with more efficient models that use the latest technology – and because they're more powerful we can use fewer, so we get more from less. In fact, three of the 14 new machines we're installing will generate the same power as all 26 original turbines we're currently removing.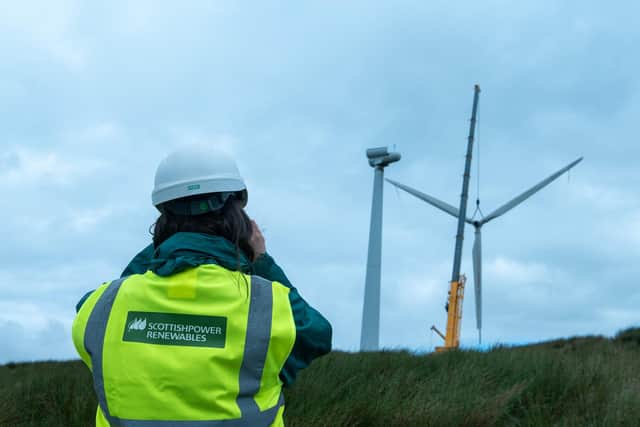 It's a real milestone moment for our business. As we celebrate almost 30 years of Hagshaw Hill delivering green electricity for the community, we can look forward to new opportunities and – through repowering – accelerate renewable energy generation in line with those government targets to decarbonise the power sector.
Work will continue over the next couple of years, but a fully repowered site will produce five times the power of the old site with just over half the number of turbines – powering almost half the homes in South Lanarkshire (around 61,000).
Our Hagshaw Hill repowering project is part of ScottishPower Renewables' wider ambition to maximise the efficiency of the existing sites we know can deliver the green, zero-carbon electricity we need to reach net zero. With the increased electricity generation made possible by repowering, the whole country – as well as local regions – benefits from increased security of energy supply.
The work involved in physically building and maintaining the new assets will also create more jobs and supply chain opportunities, and the more we generate from the wind farm the more community benefit funding we will have to share with our communities. We've always believed our local communities should share in the benefits of our projects and know they themselves are best placed to determine how to use those funds.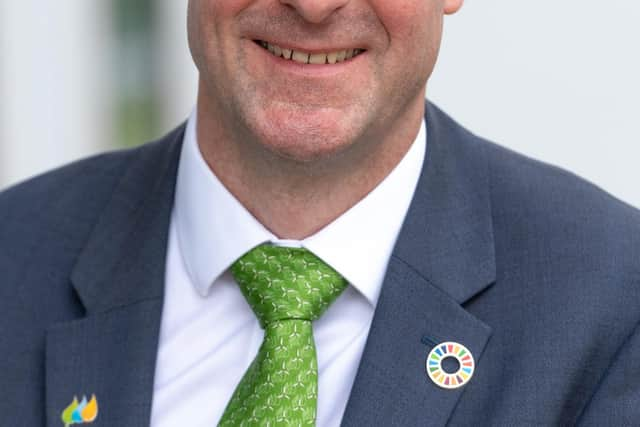 We're also committed to doing more for the environment in the process. We're considering the re-use, refurbishment and re-engineering of end-of-life wind turbines and have joined the Coalition for Wind Industry Circularity (CWIC), which aims to achieve full supply chain circularity.
Building new renewable generation, whether onshore or offshore wind, is critical if Scotland is to reach its 2030 goal – but repowering is a crucial part of the mix, and we need to be able to do it faster than current legislation allows, because we as a sector can't do it alone.
We need the regulatory environment to support it, we need to encourage investment across the sector, we need to foster the evolving skillsets needed in our industry, to harness the power of the latest technology, and – crucially – we need the planning framework to enable it all.
Planning should be an enabler of deploying the infrastructure required to meet societal needs and to address the critical need for a decarbonised power sector. Planning policies need to provide clear direction on how balanced planning judgements are reached, to ensure consistency, transparency and predictability in order to underpin supportive investor confidence and to drive engagement with more efficient processes between public and private sector as well as local community needs.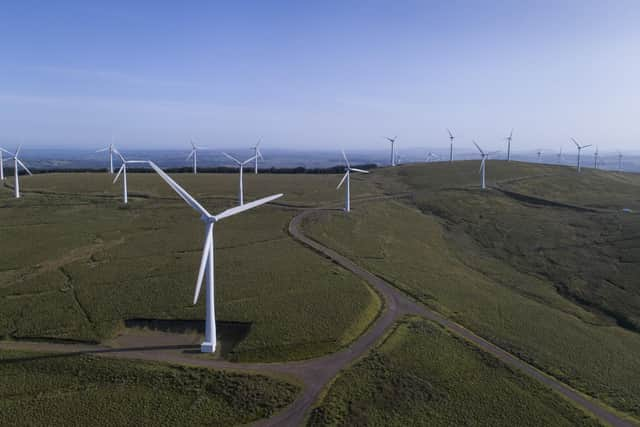 Consenting of wind farm sites – and particularly the repowering of sites that have been operational for over 25 years – needs to be accelerated if we are to deliver on the ambitious net zero targets that will help us build a greener future for all.
Charlie Jordan is chief executive of ScottishPower Renewables
Comments
 0 comments
Want to join the conversation? Please or to comment on this article.