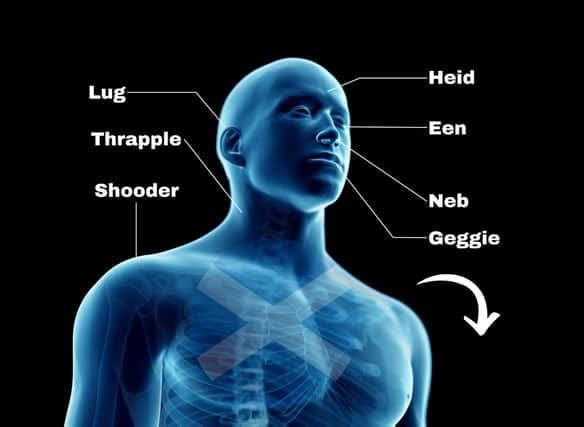 Scottish Human Anatomy: 21 Scots words for body parts, how many do you already know?
Oxters, lugs, thrapples, bahookies… Us Scots sure have some colourful words for the human body that you won't encounter anywhere else, how many do you know?

Published 2nd Jun 2023, 13:09 GMT
Updated 28th Oct 2023, 19:25 GMT
Meanwhile, it is well known that there are many mispronounced Scottish place names because these locations still have motifs of our heritage languages. So, all of this to say that Scotland provides a rich landscape for languages and that extends to our descriptions of human anatomy.
If terms like "cranniewanny", "geggie" or "queets" are lost on you then continue reading for twenty-one Scottish words for body parts.