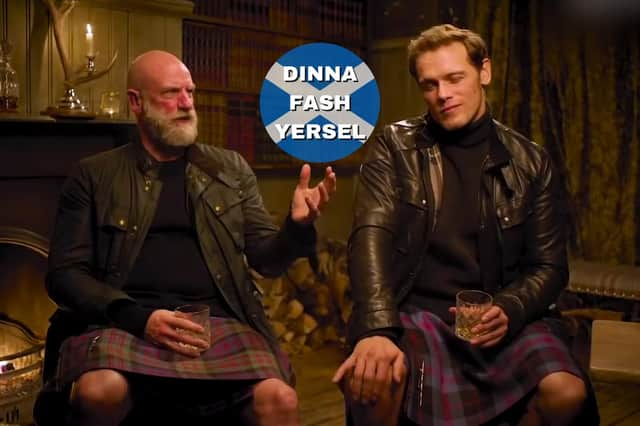 The Scots Language in Outlander: 13 Scottish words and phrases from Ken to Dinna Fash
"Dinna Fash, Sassenach" is a phrase from Outlander that features not just one but two Scottish languages; Gaelic and Scots. Today, we're focusing on the latter.
Despite Gaelic being at threat of extinction and Scots (the tongue of the famous Robert Burns) facing a similarly stark decline, they are still officially seen as native languages of Scotland.
If Scottish words and sayings like "stramash", "gomeral" or "peely wally" have you scratching your head then carry on reading for thirteen Scots expressions in Outlander used by Jamie Fraser and his 'teuchter' crew.