In depth: 'Thriving' UK finance sector eyeing digitalisation and automation as top priorities, says major report by Johnston Carmichael
The UK's financial services sector is "thriving", with firms earmarking digitalisation and automation as top priorities for both strategy and investment in 2024 and beyond, according to a major, "insightful" new survey of key decision-makers in the sector.
Scottish accountancy major Johnston Carmichael has revealed the results of its poll of more than 250 C-suite or other senior executive level names at UK-based financial services companies spanning the retail, small business, corporate and investment banking fields as well as insurance, wealth-management, and fintech firms or sub-sectors.
It found that 92 per cent of respondent firms have reported increased revenue over the last year, following interest rate rises and expansion into new markets – while on a less positive note, economic instability, cybersecurity, and sustainability were identified as the greatest challenges facing the industry in the coming months.
Ewen Fleming, partner and head of financial services at Johnston Carmichael, and a veteran of the sector, said: "Our survey represents an insightful snapshot of the UK financial services sector today, and also offers a valuable perspective on the trends we can expect in 2024 and beyond. Firstly, it's welcome that 92 per cent of firms responding have increased revenues over the last 12 months, in part reflecting the return to a higher interest rate environment. This is particularly notable given the post-Covid market turbulence and the clear challenges posed by cost of living and inflation."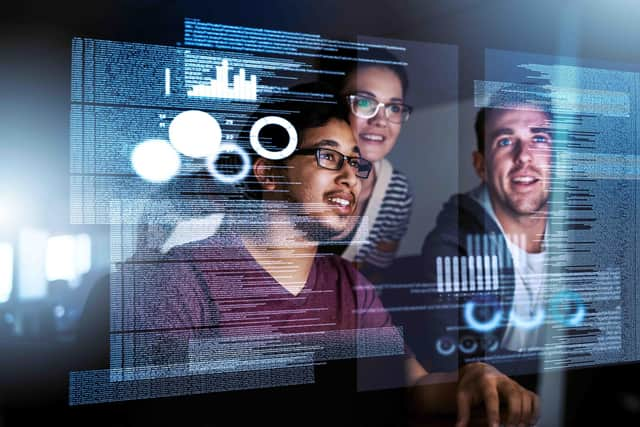 Aberdeen-headquartered Johnston Carmichael (which in September cheered its corporate finance team's best year to date) also pointed out that the findings also pointed to a growing focus on technology across the sector. When survey participants were asked about the areas their business strategy would focus on in the next 12 months, digitalisation ranked highest, with 26 per cent citing it as a priority, pursued very closely by automation (25.7 per cent). Nearly three in ten said their main opportunity over the next year was technological innovation, while just over three in ten said it was improving systems and processes.
The Scottish-based, UK top ten accountancy business said these preferences were borne out by respondents' investment intentions, with 29 per cent identifying automation of processes as their most important area of investment over the next 24 months, followed by upgrading technological systems at 26 per cent. Those polled – with 76 per cent of the total pool having at least 100 employees, and 42 per cent turning over at least £100 million – referenced sustainability and improving efficiency as other driving factors behind their investment plans.
The study revealed technological solutions as being central to cost control, and 36 per cent of those polled said their organisation had used automation to control expenses over the previous 12 months, with almost the same proportion again selecting digital adoption as a key driver of efficiency. Automation ranked most highly when asked about future cost control measures, with 34 per cent citing it as key to their plans over the next 12 months.
Fleming added that organisations have delivered strong commercial performances whilst raising standards for their customers through initiatives such as the new Consumer Duty. The survey said in this regard that almost three quarters of respondents were positive about the UK's regulatory framework, and 80 per cent were ready for Consumer Duty, which was introduced by the Financial Conduct Authority, and became effective in the summer of this year, applicable to all financial services products and requiring financial firms to act in good faith, avoid foreseeable harm, and enable and support their customers to achieve their financial objectives.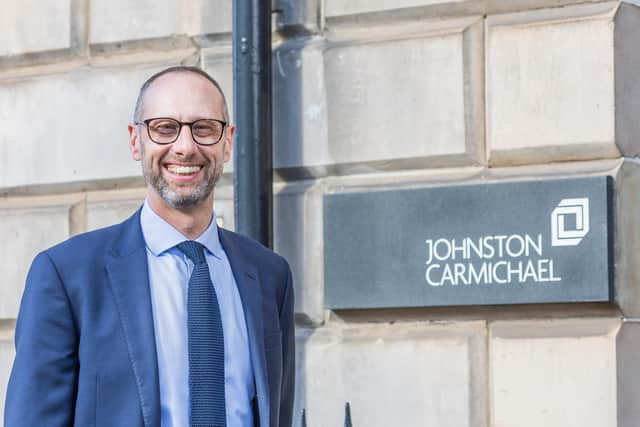 The Johnston Carmichael survey also found that almost a third of those surveyed will be prioritising internal training and education around the rules, "suggesting that there remains a lack of knowledge and understanding among workforces".
Scottish Financial Enterprise (SFE) boss Sandy Begbie is quoted in the report saying "the priority for Scottish financial services is on delivering sustainable growth that benefits customers and communities across Scotland and the rest of the UK". The trade body in October unveiled its strategy to help the "powerhouse" sector generate more financial and social prosperity.
Other findings from the Johnston Carmichael report include almost six in ten finance bosses saying they expect the global economic recession will have a negative impact on their business for the next year or two. Fleming continued by saying: "It's also clear there are still tough times ahead, and the survey signposts a desire to invest in the infrastructure and capabilities required for future trading conditions. Adopting greater automation and digitalisation will help to improve efficiencies and enable UK firms to remain competitive amid ongoing economic uncertainty. Organisations are aware that they will need staff with the appropriate digital skills to manage new systems, and protect their own and their customers' cybersecurity.
"Perhaps most notably, the intent to operate sustainably is demonstrated by the importance placed upon meeting net zero requirements as part of the reporting and regulatory landscape. Whilst change remains a constant for the sector, financial services organisations are planning ahead with renewed confidence and ambition."
Endorsing this optimistic take was Debbie Walker, chief risk officer at Tesco Bank, who commented: "This report demonstrates our financial services sector is thriving, which is good news for our economy and the customers we serve. Our sector has shown great resilience in recent years, and this attribute will be important to meet an evolving set of challenges. Collectively we have a key role to play, whether it's meeting the changing needs and digital requirements of our customers, responding to an uncertain economic environment, or playing our part in managing climate risk and driving for net zero.
"The culture of customer support within our industry, which was further strengthened during the pandemic, gives us a solid foundation to meet the requirements of the new Consumer Duty regulations. The overall outlook is positive, and we have many opportunities which can be met through continued investment in our capabilities, our people, and our technology."
Comments
Want to join the conversation? Please or to comment on this article.