Bank of England's fiscal tightening and strict FCA rules spell good news for millions of savers
Central bank policymakers are widely expected to raise interest rates on Thursday, marking the 14th hike on the trot, but while borrowers face fresh misery the latest increase could spell further good news for millions of savers.
Most economists believe that the Bank of England will raise the base rate by a quarter point this week at the latest meeting of its nine-strong monetary policy committee (MPC). That would take interest rates to 5.25 per cent, with at least one more rate hike to come in the months ahead as policymakers attempt to put a lid on spiralling inflation. Rates could peak at about 5.75 per cent this year, according to economists from the likes of ING Economics and Deutsche Bank.
At the MPC's last gathering, in late June, a majority of rate-setters opted for a dramatic half-point hike in the base interest rate, taking it to 5 per cent - its highest level since 2008. The continued drive to push up borrowing costs comes as the central bank faces criticism for its one-trick approach, using higher interest rates to attempt to control an inflationary backdrop caused mainly by supply-side issues, energy costs and soaring food prices. In contrast to previous spending-fuelled inflationary bubbles, people this time round have simply been forking out more buying the same basic goods and services, putting the squeeze on any discretionary spending. Higher interest rates have sparked mortgage misery for many first-time buyers, those on variable rates, and homeowners having to remortgage. The average two-year, fixed-rate homeowner mortgage on the market is pushing towards 7 per cent.
However, despite the squeeze on household incomes from the cost-of-living crisis, new research suggests that more than 30 million adults across the UK are still managing to squirrel away some cash at the end of each month. A survey of more than 2,200 adults, carried out by Ipsos on behalf of the Money and Pensions Service (MaPS), and released today, reveals that two thirds (65 per cent) of people have been putting money into savings in the past six months.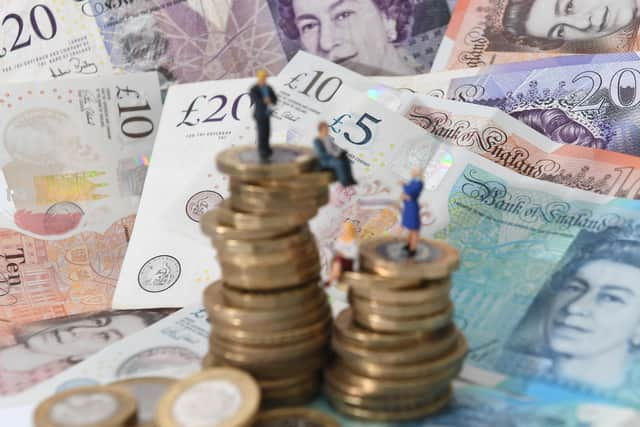 Respondents were asked whether they had been putting money aside into savings for any of four different reasons. Over a third (36 per cent) said unexpected expenses and about three in ten (30 per cent) said holidays and day trips. One in five (19 per cent) said special occasions, while the remainder said "something else". The research also shows that 18-24-year-olds are more likely to say they had been putting money aside than any other age group, with four in five saying they've done so in the past six months. Previous research on behalf of the MaPS - which is an arms-length body, sponsored by the Department for Work and Pensions and funded by levies on both the financial services industry and pension schemes - revealed that one in six UK adults has no savings at all.
Interest rates on savings products such as building society deposit accounts, fixed-rate bonds and ISAs have been steadily improving on the bank of the base rate increases but there has been criticism of how quickly those benefits are being passed onto savers. It comes as the Financial Conduct Authority (FCA) yesterday set out a 14-point action plan to ensure banks and building societies are passing on interest rate rises to savers appropriately and offering them better savings rate deals. The plan follows a review of the cash savings market and a roundtable held with banks in early July.
The FCA found that while the rates on savings products have been rising, this has been happening more slowly for easy access accounts. Nine of the biggest savings providers, on average, only passed through 28 per cent of the base rate rise to their easy access deposits between January 2022 to May 2023, according to the City regulator. Firms offering the lowest savings rates will now be required to justify by the end of August how those rates offer fair value.
Sheldon Mills, executive director of consumers and competition at the FCA, said: "We want a competitive cash savings market that delivers better deals for savers, where interest rates are reviewed quickly following base rate changes and firms prompt savers to switch to accounts paying higher rates. We welcome the progress that has been made so far but this needs to speed up. We will be using the Consumer Duty to ensure this is the case - with firms required to prove to us that they are offering their customers fair value."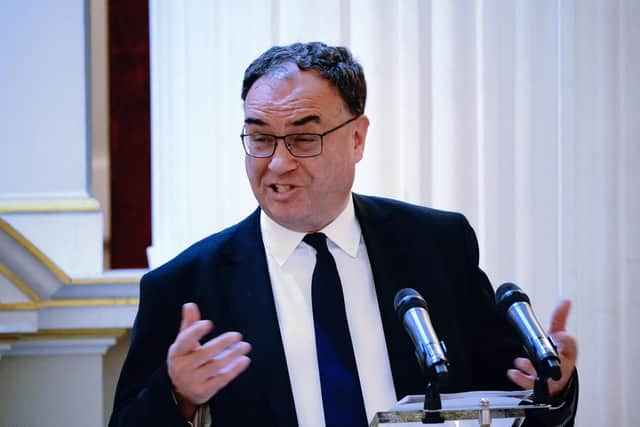 Helen Morrissey, head of retirement analysis at investment group Hargreaves Lansdown, said: "Interest rates have soared over the last 18 months but for many of us our savings have not enjoyed anywhere near the same kind of boost. As we usher in the era of Consumer Duty these banks now have to justify why they are offering the rates they are or face FCA action. There are still too many people languishing on low rates who could be getting a much better deal elsewhere, in large part as the switching process is long and complex."
Experts think the latest UK inflation data has taken some of the pressure off the central bank, because it showed a bigger-than-expected slowdown in price rises. However, Investec Economics is predicting that the Bank of England, headed by governor Andrew Bailey, will opt for a bigger half-point increase this Thursday - matching June's move - before pushing through a final quarter-point hike at its next meeting. It sparks hopes that the mounting pressure facing personal borrowers and businesses could be coming to a head.
Comments
 0 comments
Want to join the conversation? Please or to comment on this article.