Inflation tipped to fall below 5% as cost-of-living pressures ease: GDP data mixed
Inflation could fall below 5 per cent next week when fresh figures are released as the cut in the energy price cap and easing food inflation feed through.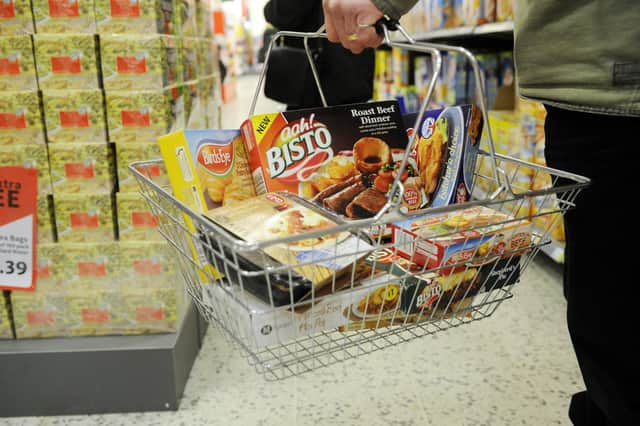 The predicted easing from September's 6.7 per cent and last October's peak of 11.1 per cent will provide some relief to hard-pressed consumers and businesses, and put Prime Minister Rishi Sunak on track to meet his pledge of halving inflation by the end of the year. It also means that interest rates are likely to be held yet again, which has implications for mortgages and savings.
Sarah Coles, head of personal finance at investment platform Hargreaves Lansdown, said: "It looks like inflation will hit the government's target well before the end of the year - falling below 5 per cent in October. The Monetary Policy Report last week said it would hit 4.8 per cent, and remain at roughly the same level for the rest of 2023, thanks to lower petrol, energy and food inflation.
"After rising through the summer and early autumn, petrol prices fell in October. The Competition & Markets Authority said it should have dropped even further - and that retailers had been inflating their margins. The old adage of petrol prices rising like a rocket and falling like a feather seems to hold true. Meanwhile, the energy price cap was cut in October, which we know will have fed directly into the figures."
The October inflation data is due to be released by the Office for National Statistics (ONS) on Wednesday. It comes after official figures on Friday showed that the UK economy stagnated over the latest quarter but surpassed the expectations of economists.
Gross domestic product (GDP) - which measures the value of goods and services produced - showed no growth in the three months from July to September, according to the ONS. The Bank of England recently warned that the UK could face zero growth until 2025 but is likely to still avoid a recession. The ONS reported 0.2 per cent growth in the economy for the month of September, amid a boost from the film production, health and education industries.
Comments
 0 comments
Want to join the conversation? Please or to comment on this article.