Interview: FCA boss Nikhil Rathi on improving bank support for customers, amid budget-straining backdrop and buoyant Scots financial sector
Scots worried about their finances should discuss their situation with relevant organisations, including their own banks who are obliged to take reasonable action to help, the head of the Financial Conduct Authority (FCA) has urged during an in-person visit north of the Border.
Nikhil Rathi, chief executive of the regulator, however also explained to The Scotsman during the busy one-day trip to Edinburgh to speak to key players in Scotland's financial sector that he sees the industry as "a real success story" in the nation's economy.
He touched on the FCA's newly unveiled latest version of its Scottish Financial Lives data, showing that around 400,000 people north of the Border had missed a domestic bill or loan payment in at least three of the previous six months, and around 1.1 million were finding it a heavy burden to pay their bills or meet credit repayments, while 3.2 million felt that making these kinds of payments was either somewhat of a burden or a heavy burden.
Mr Rathi noted the related impact on people's mental health and wellbeing, with more than half of people in Scotland reporting feeling more anxious or stressed due to the rising cost of living. "But you don't need to struggle alone," he also stressed, adding that the FCA works "very closely" with the financial services firms in its jurisdiction to make sure support and forbearance are provided to consumers. "And we've been continuing that work intensively in the last few months to make sure they provide support early to customers, that they understand individual circumstances, that they think through all the possible options that can be available to help consumers through what are very challenging times".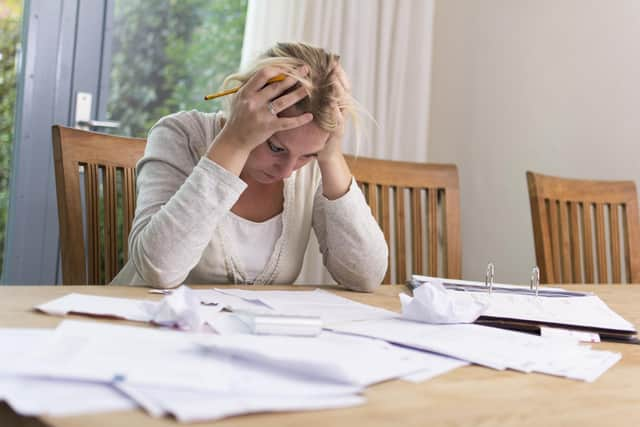 The watchdog said that where firms haven't supported their customers properly, it has told them to step up, stating that it has reminded 3,500 lenders of how they should be supporting borrowers in financial difficulty and told 32 to improve the way they treat customers. "This work has led to up to £47 million in compensation being secured for over 195,000 customers," added the organisation, which last year slapped high-street lender Santander UK with a £107.8m fine over "serious and persistent gaps" in its anti-money laundering controls, and is closely scrutinised itself for how it addresses financial wrongdoing.
Communication
FCA boss Mr Rathi also urged consumers not to hold back if they are concerned, and instead talk to somebody. "You can contact your lender if you're finding it hard to keep up with payments to discuss affordable options to pay back what you owe. If you simply speak to them it won't affect your credit score." He also recommended UK Government-backed MoneyHelper, which can provide access to free expert debt advice, and "help find a way forward where people are really feeling squeezed… please open up, please talk about your situation, and work through the options".
His comments come amid borrowers being poised to hear what the Bank of England decides later this week regarding interest rates, which are already sitting at 4.5 per cent, while the average two-year fixed rate mortgage has now topped 6 per cent for first time in 2023. And consumers have for some months now been stepping up their quest for advice; Citizens Advice Scotland (CAS) recently noted that in the 12 months to April of this year, there was an 18 per cent increase in views of debt and money advice pages.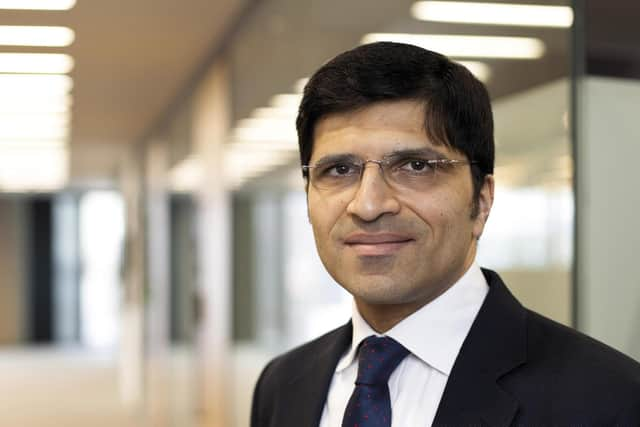 Mr Rathi was set to speak to CAS during his visit to Scotland – deeming it a core partner of the FCA. "They have a deep network here in Scotland and many other parts of the United Kingdom, they are often the first port of call as a trusted source of help and advice for consumers facing difficulties."
He said Citizens Advice provided input helping bring about the new ban, which comes into force in October, on certain providers of debt advice from receiving referral fees from debt solution specialists. In the more immediate future, the regulator is also implementing, effective next month for new products, its new Consumer Duty, which it says will set higher and clearer standards of consumer protection across financial services and require firms to act to deliver good outcomes for customers.
Crucial
"That's a really important new piece of regulation," including the requirement of firms to provide greater information and guidance for vulnerable customers, said Mr Rathi – whose previous roles include private secretary to the Prime Minister between 2005 and 2008, and HM Treasury's director of the Financial Services Group from 2009 – 2014.
He also stressed that better inclusion is one of the many positives emerging from the financial technology (fintech) industry, adding that Scotland was named one of the top three fintech clusters in the UK – and he was set to during his visit to Edinburgh to talk to local start-ups in this sector.
The latter, he added, is part of Scotland's finance sector as a whole firing on all cylinders, run by 160,000 employees altogether, "and an even larger number of jobs if you include all the professional and business services that work closely with financial services providers, there's a huge source of expertise here in investment management, in banking, and legal services [for example]".
He also pointed out that the FCA itself has doubled its headcount to more than 200 in Scotland – which he sees as a key location for the regulator, with recently refurbished offices in Edinburgh's Fountainbridge – from 2021 as per plans he laid out soon after taking the CEO reins. "And we continue to grow here. I think that's really a sign of our strong commitment to Scotland, the Scottish financial services industry, and Scottish consumers."
Comments
 0 comments
Want to join the conversation? Please or to comment on this article.