In depth: Johnston Carmichael's corporate finance team welcomes record-breaking £600m+ year for deals
Scottish accountancy major Johnston Carmichael has cheered its corporate finance team's best year to date, having worked on deals displaying a cross-section of the economy, and optimistic amid an expectation that affluent investors are poised and ready to dip into their coffers.
The division of the Aberdeen-headquartered organisation, which bills itself as a UK top ten accountancy and business advisory firm, has revealed that it delivered 43 deals with a collective value of £617 million in the year ending May 31 against the backdrop of a broader post-Covid recovery in deal activity.
Graham Alexander, partner and head of the unit, said: "After the recent challenges of Brexit, the pandemic and inflationary increases, our corporate finance team is extremely proud to have achieved our most successful year. We were lead adviser on disposals for some very well-established businesses, and expanded our reach across the firm's key sectors, including tech and life sciences, and energy, infrastructure and sustainability, both in the UK and overseas."
He says his 20-strong department, including five partners and five directors, is one of the largest in Scotland, and it spans the UK, geographically speaking, and, subject-wise, mergers and acquisitions, financial due diligence, fundraising, valuations and dispute resolution, financial modelling and business planning, and project finance.
And he believes the record performance has been boosted by the broader growth of the Johnston Carmichael group, which has expanded since its formation more than 85 years ago to a team of more than 850 across 14 locations – 12 in Scotland plus Newcastle and London. "We're now much larger than we've ever been, and we cover more industries than we've ever done before," he told The Scotsman, also pointing out the firm's increased UK-wide activity.
On the subject of the latter, the accountancy specialist – which earlier this year quit as auditor of the SNP – acted as lead adviser to the shareholders of Lees Foods, producer of snowball, macaroon bar, and meringue sweet treats, in its sale for £5.7m to bakery giant Finsbury Food Group. It was noted when the deal was announced in January that the Scottish brand, a household name that was founded in 1931, and with a sizeable workforce in Coatbridge, would open up further commercial opportunities on both sides of the Border.
Also highlighted as a major transaction for Johnston Carmichael was the purchase of Arbroath-headquartered automated systems specialist AGR Automation in the autumn of 2022 by Michigan-based contemporary Convergix Automation Solutions that is backed by US private equity behemoth Crestview Partners. The latter said the deal marked the third investment in its bid to build Convergix into a diversified automation services provider, targeting a global market valued at more than $500 billion (£396bn), and it was followed by a fourth acquisition announced in April 2023.
This deal demonstrates Johnston Carmichael's emphasis that a "significant" proportion of the deals it facilitated in the year to May had an international context. "I think Scotland's always been good at that – and that continues to be the case", says Alexander, with his team advising on sales to businesses based in markets also including Australia, Norway and the Middle East.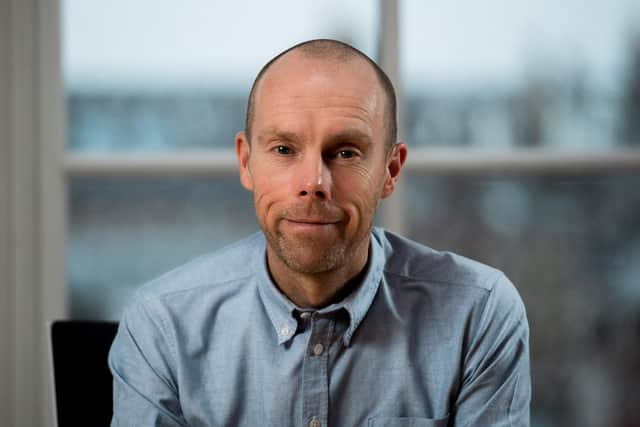 The transaction also showcases the role of private equity, and Alexander pointed out how the financial firepower of this (sometimes controversial) kind of investment vehicle can marry with a target business' management retaining a "sense of ownership, motivation, and incentivisation… it can be a really powerful combination". He stated that in the case of AGR, for example, its former shareholder/MD Derek Gaston "was very focused on what he had built over 20 or 30 years", and was keen for a buyer to further fulfil its potential but also retain the 150 people he had worked really closely with over that period.
Alexander said that with inflation having cooled, for example, a more stable-seemingly playing field has led to confidence heating back up, and Johnston Carmichael's corporate finance team has, overall, seen a pick-up in enquiries, activity and engaged work in the last couple of months, he added (while, "clearly, private equity [firms] have had and continue to have significant amounts of capital available to invest", for example).
And he expects the second half of its financial year, which ends in May, to be more positive than the first, while in the 12 months to May 2022, the business posted turnover of about £62m, up from £55m, while pre-tax profit also increased, to £18.2m from £15.8m.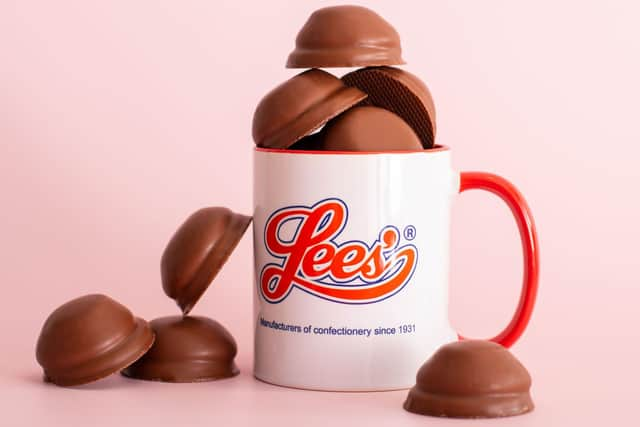 The firm, which said it completed more than 45 deals in 2022, while those in the year to May 2023 included disposals, fundraisings, and due diligence. It advised on multiple due diligence transactions for Nottingham-based global testing, inspection, certification and compliance specialist Phenna, and a fundraising to support the business strategy of London-based, UK-wide workplace technology services firm Right Digital Solutions.
Looking ahead, Alexander sees strong potential in Scotland's large finance sector, while he cited "the uniqueness and the technology that is developed and and invested in, in Scotland, I think that continues to be a real driver.
"You can see that in Edinburgh and Glasgow in terms of life sciences and biotech, you can see that in energy tech across the country. And because Johnston Carmichael maps the Scottish economy, it's an area that we are relatively heavily invested in."
In summary, he stated: "Looking ahead, despite the uncertain economic outlook, we anticipate opportunities for cash-rich trade buyers, particularly internationally, as well as [private equity] investors as they continue to look for deals where they can deploy the funds they have available."
Comments
 0 comments
Want to join the conversation? Please or to comment on this article.