Susan Calman: Who is the Scottish Comedian? What has she been in? Is she married?
From death row in the United States to comedy and Strictly Come Dancing stardom, here's everything you need to know about the Glasgow-born comedian.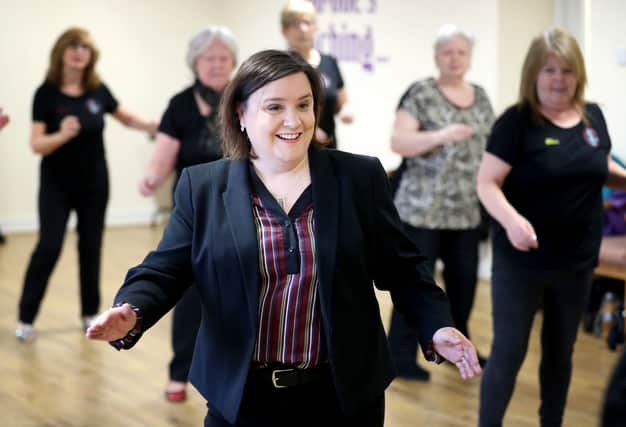 Many know Susan Calman as a Scottish comedian and TV presenter who has appeared on several BBC Radio 4 shows and popular television such as Strictly Come Dancing.
Calman has also made her name by hosting her own programs such as Channel 5's Grand Week by the Sea and the recently announced Great British Cities with Susan Calman which according to Telly Mix "will uncover the stories of Liverpool, Bath, Cambridge, Leeds, Newcastle and Glasgow as Susan embarks on an entertaining journey through time to find and uncover secrets often overlooked."
Of course, some may be less familiar with her work and simply recognise her as "that one lady from the Bank of Scotland advert" but the Glaswegian's career trajectory is far more interesting. From managing vacuum cleaners and microwaves at an electrical superstore to serving as a corporate lawyer who even worked on Death Row in Geneva, Calman took her career in a new direction entirely when she chose to become a comedian in 2006.
From there, the rest is history and the award-winning talent shows no sign of slowing down so we can expect even more in future.
Here is an overview of the Scottish comedian including who she is, what she has starred in and who she is married to.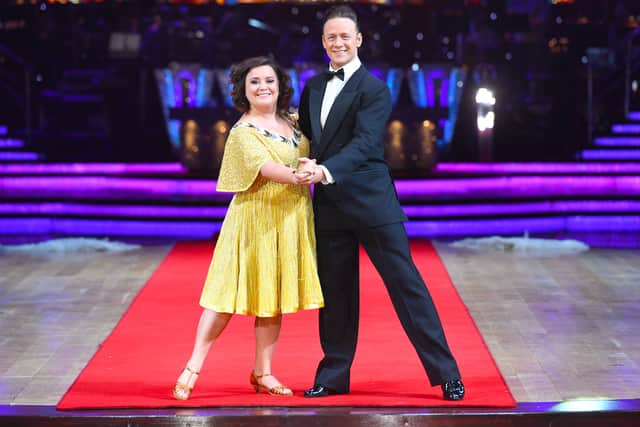 Who is Susan Calman?
Susan Calman is a Scottish comedian, television host and writer who is most recognised for working on popular TV and radio panel shows such as BBC Radio 4's The News Quiz or TV comedies including Fresh Meat and Dead Boss. Despite once being a corporate lawyer, Calman was not satisfied with the occupation which led her to pursue comedy at age 30.
Since then, she has appeared as a TV Panellist on Mock The Week, QI, 8 Out Of 10 Cats, Have I Got News For You and Would I Lie To You.
Born in Glasgow on November 6, 1974 to Sir Kenneth Calman (Former Chief Medical Officer for Scotland) and Anne Wilkie who studied law at the University of Glasgow, young Calman followed in her parents footsteps as she received an honorary degree from the same university and worked in law for seven years.
Nowadays, when there's free time amid winning awards, releasing new TV shows or writing for the Good Housekeeping Magazine, Calman is recognised for her work in rescuing cats.
In her column entitled 'Naming a pet is serious' for Good Housekeeping in 2018, she wrote: "Over the past 20 years I've adopted a series of rescue cats.
"I always take in the little angels with health problems or the ones that other people turn down because they're a bit anxious or odd.
"It makes the process of finding their nomenclature even more important because they're all so special in their own way."
Needless to say, this "wee" lady may be short at 4 foot 11 inches but her career has taken her to far greater heights.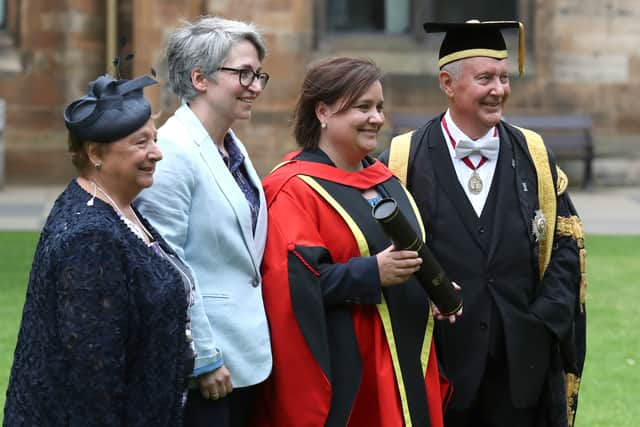 Is Susan Calman married?
Calman is married to Lee Cormack who is also a lawyer. The pair met in 2002, became civil partners in 2012 and formally got married in 2015. Cormack has largely avoided the spotlight and kept her relationship private so not a great deal is known about her.
However, Biography Gist explains: "Lee Cormack, her partner, is a lawyer who works as a legal manager for Glasgow City Council."
Most sources confirm that the couple do not have children.
What has Susan Calman been in?
The following list compiled by IMDb ranks the top ten most popular TV shows that Susan Calman has starred in:
Fresh Meat (2011 - 2016)
Would I Lie To You? (2007-)
QI (2003-)
Rab C. Nesbitt (1988 - 2014)
Strictly Come Dancing (2004-)
8 Out of 10 Cats (2005-)
House of Games (2017-)
Have I Got News for You (1990-)
Mock the Week (2005 - 2022)
The Crystal Maze (1990 - 2020)
Why did Susan Calman replace Jane McDonald on Cruising With?
From 2017, the singer Jane McDonald was the host of Cruising With Jane McDonald; a Channel 5 travel series. The show saw McDonald, who formerly worked as a cruise ship entertainer, travel in many mega cruisers exploring an array of incredible locations. However, on February 28, 2020, she stepped down as she sought to pursue "exciting new projects".
According to Express, she said: "It has been a privilege to call this a 'job'. After so many years of filming abroad I am looking forward to some much needed time in the UK and to focus on my music and tours and exciting new projects.
"Thank you Channel 5 for some great trips and many fabulous memories."
In 2022, Calman made her debut in the franchise with her own cruising adventure entitled Cruising With Susan Calman. Speaking about the move, Calman recognised McDonald as a "legend".
She said: "So Jane's an absolute legend and everyone will be pleased to know I'm not singing at the end of the episodes.
"No one needs to hear that."
How many cats does Susan Calman have?
The Susan Calman website confirms that the Scottish comedian has five cats. On her X (formerly Twitter) account, she writes: "We have 5 rescue cats. Pickle, Dr Abigail Bartlet, Olivia Pope, Daisy Fay Harper and DCI Jane Tennison.
"The Calman Home for Wayward Girls."
Comments
 0 comments
Want to join the conversation? Please or to comment on this article.