Passover 2023: What is Passover, when is it, Chag Sameach translation and Seder meal explained
Passover is a week-long festival in the Jewish calendar that commemorates the liberation of the Israelites from Egyptian slavery.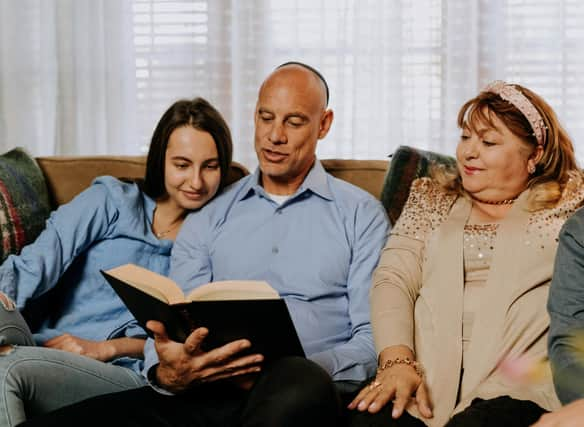 Passover is one of the most important events in the Jewish calendar. It is celebrated over eight days and commences with Seder, a traditional ritual feast. During the celebration, Jews reflect on the story of Moses and how he led his people to freedom from slavery.
Here's what you should know about the Jewish festival, how to wish someone a 'Happy Passover' and what's on a Seder plate.
When is Passover?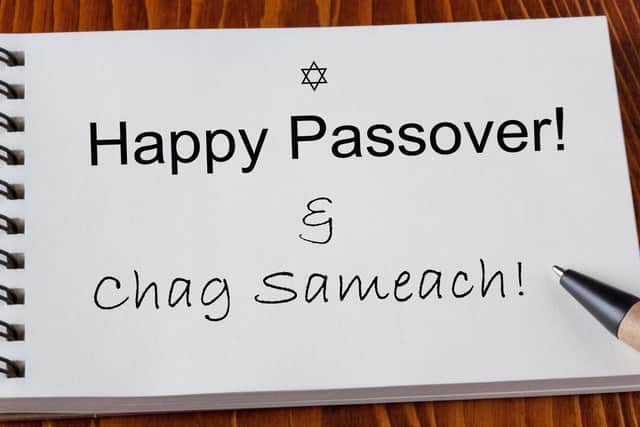 Like with Easter in Christianity or Ramadan in Islam, the date of Passover changes yearly. Passover begins on the 15th day of the Hebrew month of Nissan. That means that Passover 2023 took place at sundown on Wednesday, April 5, and will end by the evening of Thursday, April 13.
What is Passover?
Passover - also known as Pesach - is a festival that dates back to 1300 BC which commemorates the liberation of Jewish people from slavery in Egypt. It acknowledges the leadership of Moses who emancipated his people and started a new age of Jewish freedom.
The event lasts for up to eight days and it starts with Seder, a traditional meal which symbolises the story behind Passover. The symbolic meal includes food like haroset and matza bread while families discuss the Haggadah which details the story of Exodus from Egypt.
How to say 'Happy Passover' in Hebrew?
Similarly to Scottish Gaelic, the "ch" in Hebrew comes with a raspy noise that is produced from the back of the throat. That said, here are some greetings you can use to say Happy Passover:
Sameach Pesach ("sah-mey-akh pay-sock") which means "happy passover".
Chag Sameach ("khagh sah-mey-akh") which means "happy festival".
Remember that how the greetings are spoken and how they are written differ, for example we say "Sameach Pesach" but in writing it's "Pesach Sameach".
What is a Seder?
Reform Judaism reports that Seder is a 'festive holiday meal' which means "order" because the meal is served in an order which symbolises the journey from slavery to freedom. Each item represents a part of the story of Exodus:
1. Beitzah (roasted egg) - a symbol of sacrifice in biblical times and Spring, the season of Passover celebration
2. Chazeret (lettuce, maror bitter herb) - symbolises the struggle of the enslaved in Egypt
3. Zeroa (shank bone) - represents the Paschal lamb offered as a Passover sacrifice
4. Charoset (mixture of nuts, apples and spices with wine) - they symbolise the mortar used by Israelite slaves to build Egypt's structures
5. Karpas (parsley with salt water) - the salt water represents the slaves' tears
6. Maror (often horseradish) - this word means 'bitter' and serves as another reminder of the bitterness of slavery, but it is also said to symbolise "gratitude, hope and grit"
Comments
 0 comments
Want to join the conversation? Please or to comment on this article.