Best of Runrig: Five top songs from the Scots Celtic rock band in honour of Bruce Guthro
Scottish rock legends Runrig have confirmed that their frontman of twenty years, Bruce Guthro, passed away aged 62. Here are some of the band's most popular tracks to mark his death.
Mr Guthro, the Nova Scotia-born lead singer of Runrig, passed away on the 5th of September after a years-long 'battle with cancer', only five days after his 62nd birthday. In a statement, the band said: "It is with the heaviest of hearts and with profound sadness that we inform you of the news that Bruce passed away last night, having finally lost a long battle with cancer that has stretched back many years.
"Everyone associated with Runrig is heartbroken at the loss of a dear friend and such a special musical colleague.
"Our immediate thoughts and prayers at this time are with Kim [his wife], Dylan and Jodie [his children]."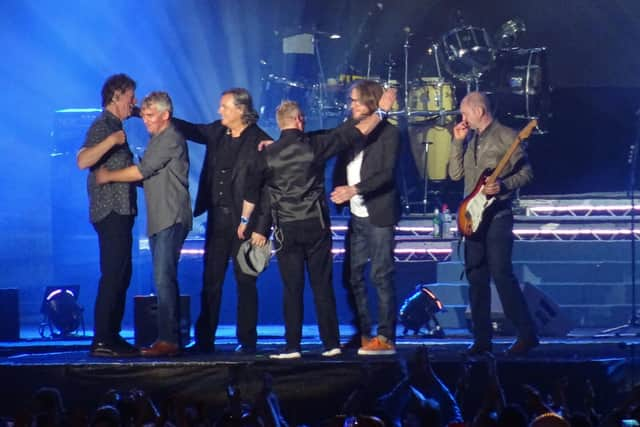 In celebration of Mr Guthro and Runrig itself which is set to hit its 50-year anniversary this winter, here are their five top tracks based on Spotify data. (Note: Live and studio versions of 'Loch Lomond' appear twice so we've condensed it to one instalment for this list.)
Loch Lomond
"Where me and my true love will never meet again, On the bonnie, bonnie banks of Loch Lomond…"
An Toll Dubh
(Translated from Gaelic) "We must rise from our slumber: The Gaels in bed, The Gaels who are asleep - We must rise from our slumber!"
Every River
"Every ocean I try to swim, Every road I try to find, All the ways of my life, I'd rather be with you, There's no way, Without you…"
Hearts of Olden Glory
"I caught a fleeting glimpse of life, And though the water's black as night, The colours of Scotland, Leave you young inside…"
Rhythm of My Heart
"No never will I roam, For I know my place is home. Where the ocean meets the sky, I'll be sailing…"
Comments
 0 comments
Want to join the conversation? Please or to comment on this article.