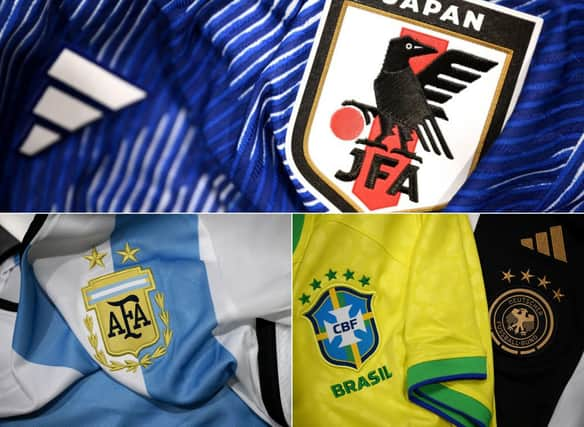 World Cup Kits 2022: 12 of the best home shirts at the World Cup 2022 in Qatar - including one Celtic fans will love
Qatar 2022 begins this Sunday with Brazil, Argentina and France the favourite to win. But which nations will be sporting the best kits at the winter tournament?
With every World Cup, each nation launches a brand new kit in the hope it will be immortalised and remembered by its team's success.
While Qatar 2022 may be different to any other tournament we've experienced, the launch of several new World Cup kits remains as prominent as ever.
The controversial tournament begins in Qatar this coming Sunday and is sure to garner intrigue from around the globe as the first ever 'winter' World Cup takes place in Asia.
While many fans and supporters have opted to watch from home due to the controversy surrounding Qatar, some will choose to add to their shirt collection with some brand new threads.
And there are plenty of absolute stunners on sale right now – here's our top 12 kits on show at the World Cup 2022 in Qatar this November.