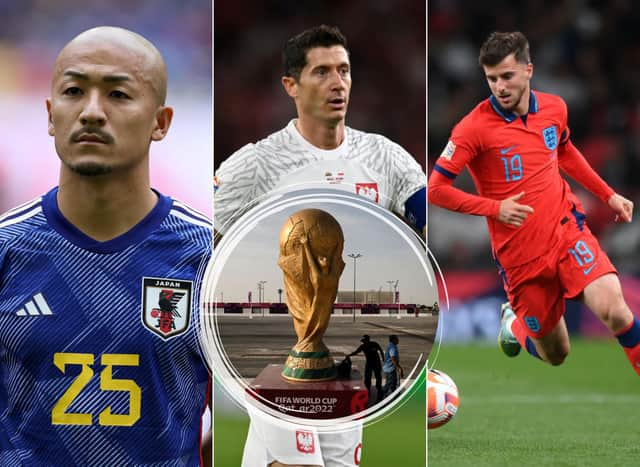 It may be the most controversial and strange tournament of our life but with just days until the tournament starts, football fever is growing across the globe.
However, no major international would be complete without a friends and family fantasy football league now, would it?
Choosing a starting XI that can claim the bragging rights in your WhatsApp group can be tough – it is a marathon, not a sprint after all, though a good start in the group stages is essential.
The Qatar World Cup 2022 will get underway this Sunday, November 20, as host Qatar face off against Ecuador before host nation England kick off their tournament a day later inn Group B as they clash with Iran.
And while we are searching for that dynamic, point scoring and all conquering fantasy team, a lack of a weird and wonderful team name is a simply a missed opportunity.
We can't all be pun-masters, so if you're struggling for inspiration, fear not as we have cobbled together some of the best fantasy football team names for the up coming season.
How do I play World Cup 2022 fantasy football
Easy. Head to the official FIFA fantasy football website here, pick and manage your own dream team for the tournament, and you'll receive points based on your players' real-life performances throughout the tournament.
There are unlimited free transfers right up until the first game kicks off. Which is Qatar vs Ecuador on Sunday 20 November and the deadline for all team picks.
What is my budget and how do I pick my squad
To get started, you'll need to pick a squad of 15 players, with a total budget of €100 million.
You can pick two goalkeepers, five defenders, five midfielders and three forwards then, on match day, you must pick a starting XI in any formation, from your squad of 15.
Here are the 50 best Fantasy league team names:
Graham Potter and the order of Joao Felix
Teenage Mutant Ninja Skrtels
One Flew Over Lukaku's Nest
Whats Love Gotze do with it?