New map brings Scots Gaelic and Welsh place names to life, connecting us to local heritage
Scottish Gaelic and Welsh will proudly feature in a brand-new map that charts Britain's walking network in a 'movement' that encourages just that while also celebrating local heritage in the age of anglicisation.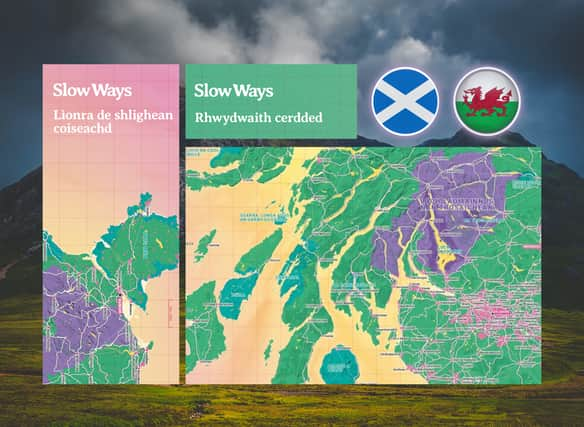 Much like Manx on the Isle of Man, Irish in Ireland, Welsh in Wales (and even the influence of some extinct languages of the British Isles like Brythonic, Pictish or Norn) the names of our nations' locations reflect a deep lingual heritage that has battled against the tide of global anglicisation and English-speaking dominance in society.
For this reason, the new map created by the Slow Ways organisation that highlights the stories behind our place names to connect users to the local heritage is exciting. The Carmarthenshire News Online called it "the most comprehensive contemporary map of Welsh and Gaelic place names across Wales and Scotland, and England where the names are known."
The map, which is centred on showcasing enjoyable walking routes across the country, boasts 120,000km of mapped paths to indulge in all while fostering a deeper connection to the land.
Here's what we know about this new map, the organisation behind it, and how you can access it.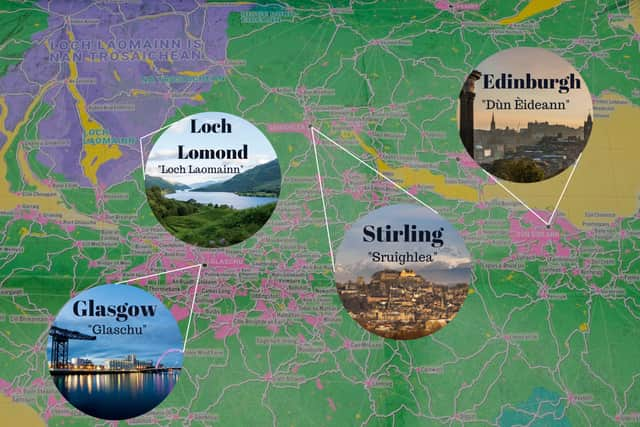 What is the Slow Ways Great Britain Journey Planner?
According to their website: "Slow Ways is an initiative to create a national network of walking routes connecting all of Great Britain's towns and cities as well as thousands of villages.
"Using existing paths, ways, trails and roads, people can use Slow Ways routes to walk or wheel between neighbouring settlements, and combine them to create longer distance trips. It's designed to make it easier for people to imagine, plan and go on walking journeys.
"There are currently over 8,000 Slow Ways stretching for over 120,000km. This network of routes was created by 700 volunteers during the Spring 2020 lockdown, creating a unique Slow Ways map in the process."
The initiative seeks to empower people to explore their surroundings and discover new areas via walking or wheeling. Given that the network is crowd-sourced and community-verified, they also felt it was meaningful to reflect the local people and their understanding of the area.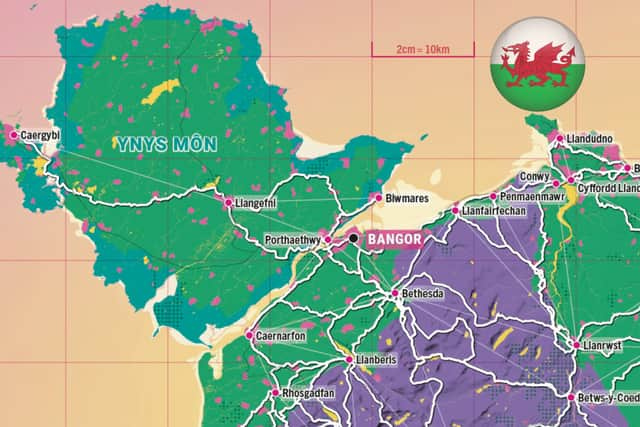 Why include Celtic Languages?
Speaking on the release of the new map, the culture lead at Slow Ways, Hannah Engelkamp, said: "We're thrilled to be unveiling our new map this week and believe it's the most extensive network of routes to be published in both these languages together.
"For a long time, there's been a trend of changing and losing original place names but more recently there does seem to be an indication that things might be shifting, with a newfound confidence in embracing our heritage and local names.
"Our work contributes to this, helping people find their way in their language of choice.
"The network is dependent on grassroots efforts and the knowledge people have about their own communities.
"So, as well as reflecting our mission as an organisation, it was natural for us to publish these maps in Welsh and Gaelic.
"It is right that the names on the maps reflect the diversity of the three countries of Britain."
How can you use their map?
A version of the map already exists which uses place names as they appear on OS maps, you can access this via the Slow Ways website. The new map (that features Welsh) has been designed in collaboration with Charlie Peel at Urban Good - a community interest company founded by Peel. The maps are available via the Urban Good website.
Comments
 0 comments
Want to join the conversation? Please or to comment on this article.