Is Welsh the most spoken Celtic tongue? How the small UK nation punched above its weight explained
Wales has 900,600 speakers of Welsh (impressive for a nation of around three million) but of Scotland's five and a half million roughly 60,000 alone speak Gaelic - how did this happen?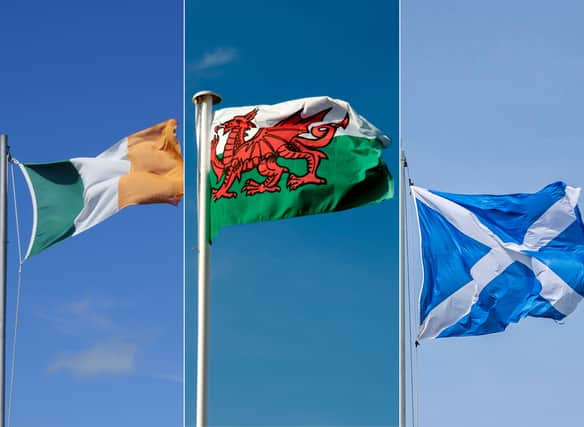 According to data published by the Welsh Government in last year's Annual Population Survey, an estimated 29.5% of their population was able to speak Welsh i.e., 900,600. Impressively, of our Celtic heritage languages in Britain, Welsh is the only one that is not considered endangered by UNESCO.
For others like Scottish Gaelic and Irish, the census data instils less confidence. Gaelic inclusion has been fostered by the likes of Outlander and Duolingo, yet at most only 87,000 Scots have some ability in the language.
Reports indicate that Irish is also on a decline due to it being institutionally eroded hence why protests in Ireland broke out in 2023 over the country's "broken" education, according to the Irish Times. That said, Welsh was also once at risk of extinction, which is why many regard it as a success story much like Hebrew or Hawaiian.
To unpack this phenomena, let's look at Welsh and compare it to its sister Celtic languages like Gaelic, exploring their differences and unpacking how one has endured even in the wake of English-speaking dominance in society.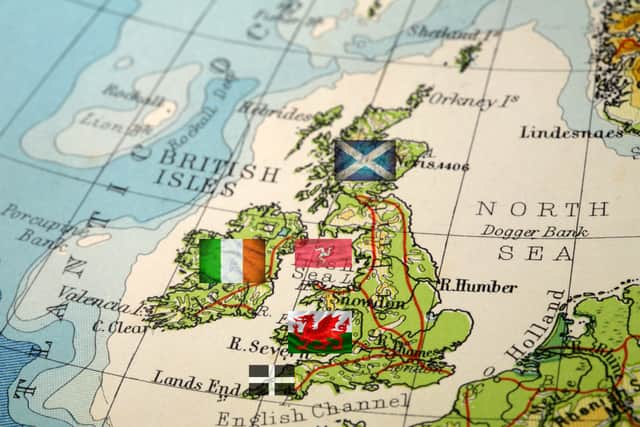 How many speakers does each Celtic language have?
Although our ancestors like the Picts are thought to have spoken a Celtic language, this and many others have been lost to time. Today, there are only six surviving languages: Manx, Irish and Scottish Gaelic in the Goidelic branch, and Breton, Cornish and Welsh in the Brythonic branch.
Here are their numbers according to the latest survey data and estimates:
Irish (Gaeilge) - 1,761,420
Welsh (Cymraeg) - 900,600
Scottish Gaelic (Gàidhlig) - 57,375
Breton (Breizh) - 200,000 many suggested figures are widely contended
Why is Welsh more successful than Irish?
While the Irish-speaking population of Ireland is significantly higher than Wales' Welsh-speaking population, it paints a misleading picture as to the health of the language.
As published in 'A Comparative Analysis of the Vitality of Welsh and Irish' by Eva Morrison, a mere 1.6% of the population of the Republic of Ireland speak Irish regularly outside of the education system which indicates "knowledge of Irish is much less likely to equate to fluency in and regular use of the language than knowledge of Welsh."
Morrison explains that this disparity can be explained by 'several historical and cultural factors' including the rapid expansion of the Welsh economy while Ireland's collapsed after the Great Famine, the popularisation of Welsh via religion in the 19th century, and Wales practising stronger revitalisation efforts while Ireland fell behind on its own.
In summary, Welsh has punched above its weight due to "a combination of relatively high levels of economic prosperity, significant support from civilian organisations in the face of suppression by the government, and demographic displacement as opposed to wholesale abandonment."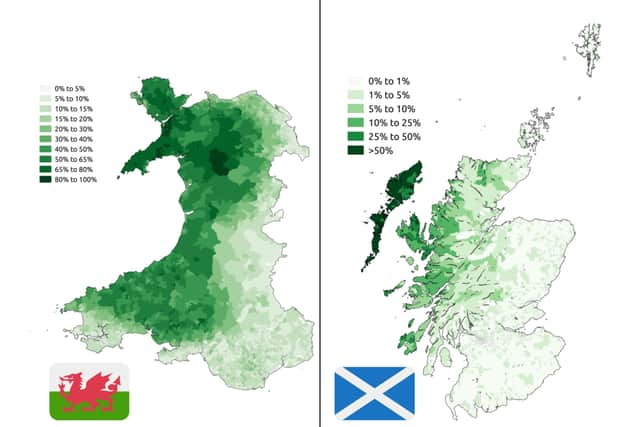 What happened to Scottish Gaelic?
Researchers from the University of the Highlands and Islands Language Sciences Institute conducted interviews in the Western Isles, the Isle of Skye and the Isle of Tiree (heartlands of Scottish Gaelic) to uncover the health of the language.
They discovered that Scotland's communities of Gaelic speakers would 'die out' within a decade unless a new radical approach was implemented. Much like Ireland's stark decline, they found Gaelic use was at the 'point of collapse' with low levels of it even spoken in the home let alone outside.
Given that other Celtic tongues like Welsh are thriving, how did we get here? Well, historically few European languages have successfully transitioned to the modern era without a translated Bible and Scottish Gaelic didn't receive its own until the late 18th century.
Other events like the Highland Clearances after the Battle of Culloden saw the Scottish identity destroyed as the Highland way of life was brutally eradicated and Scots were displaced, further endangering Gaelic.
Now, as the native Gaelic-speaking population dies and "social and economic modernisation" finds its way into the heartlands this sees English become further prioritised. Meanwhile, Gaelic speakers often marry monolingual English speakers which changes the family dynamic and thus wider society.
Younger generations are raised on entertainment that is exclusively in English, removing any incentive to learn the language. While the Scottish Government has the 'Gaelic language plan 2022 to 2027' to support it, what's clear is that radical change is needed to turn the situation around if at all.
Comments
 0 comments
Want to join the conversation? Please or to comment on this article.