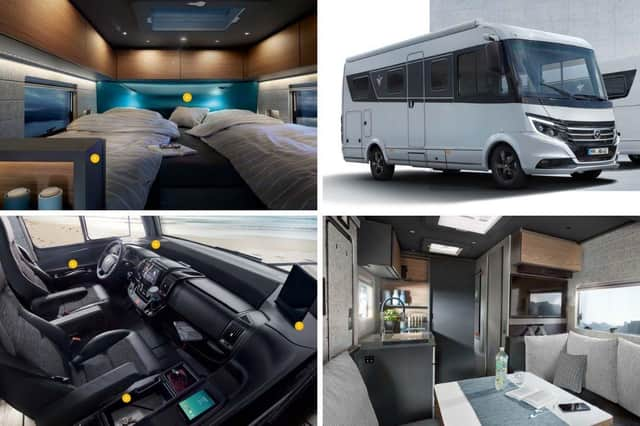 SNP Campervan Seized by Police: Here are 11 of the luxury features of the £110,000 vehicle the party planned to used as a 'battle bus'
A luxury motorhome was taken by police from outside the Fife home of the mother of former SNP chief executive Peter Murrell.
SNP insiders have reportedly said that the motorhome was bought to be used as a 'battle bus' to be used during the Covid pandemic, but has instead spent over two years parked on 92-year-old Margaret Murrell's driveway.
Pictures of the recreation vehicle being taken away show that it is a model made by German company Niesmann + Bischoff called iSmove.
Retailing for around £110,000, here are some of the luxury features that cash bought the SNP.