Scottish independence: Scotland to follow Irish citizenship model after independence, says Humza Yousaf
The First Minister will launch the latest in a series of papers setting out the updated case for independence today
Scotland would follow the Irish citizenship model if it becomes independent, Humza Yousaf will announce today.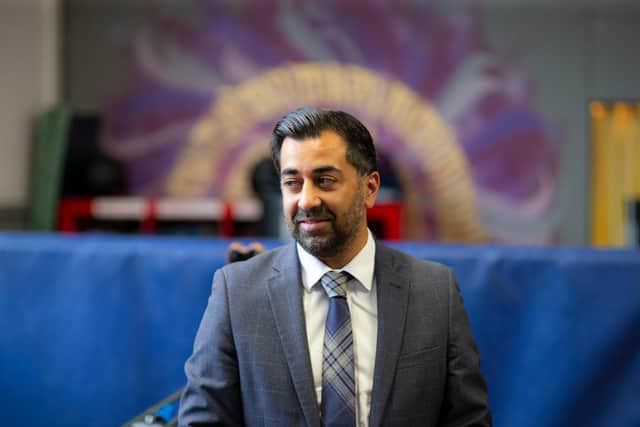 Mr Yousaf will launch the fifth paper in the Scottish Government's independence prospectus series, Building a New Scotland, in Edinburgh today. It will focus on plans for citizenship in an independent Scotland.
The new paper will propose that Scotland follows the Irish citizenship model, with those born outwith the country after independence automatically entitled to Scottish citizenship if at least one of their parents is a Scottish citizen.
Addressing an event in Edinburgh, the First Minister will argue his proposals demonstrate an independent Scotland will be welcoming and inclusive, while helping to build a stronger economy with more people working and contributing to public services.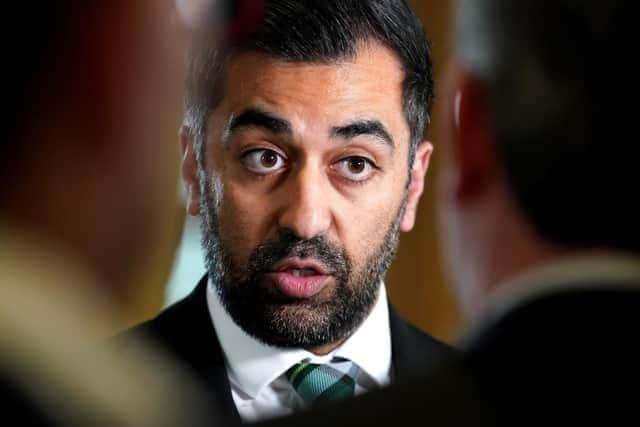 The paper will also outline the rights of British citizens to claim dual nationality at the point of independence and set out proposals to make it easier for those from overseas to apply for Scottish citizenship. The Scottish Government will publish a further paper on migration later in the series.
Mr Yousaf said: "Scotland's working population is being hit by a heartless Westminster migration system that isn't fit for purpose, and a hard Brexit that Scotland didn't vote for, making our population challenges significantly worse. I am in no doubt that alongside the climate crisis, the challenges of an ageing population are one of the biggest issues future generations will face in Scotland, unless action is taken today.
"The Scottish Government wants to make it easier for people, including those seeking to reconnect with family roots, to gain citizenship and contribute to our economy, society and public services like the NHS. And when we re-join the EU as an independent country, Scottish citizens will be able to enjoy all the benefits of EU citizenship too."
Conservative MSP Donald Cameron said: "This latest self-indulgent paper touting independence is not just a blatant misuse of public money and resources by the SNP, it demonstrates how out of touch they are with the public. It's a sign of Humza Yousaf's weakness that he is once again obsessing on breaking up the UK – because it's the only issue his feuding party can agree on.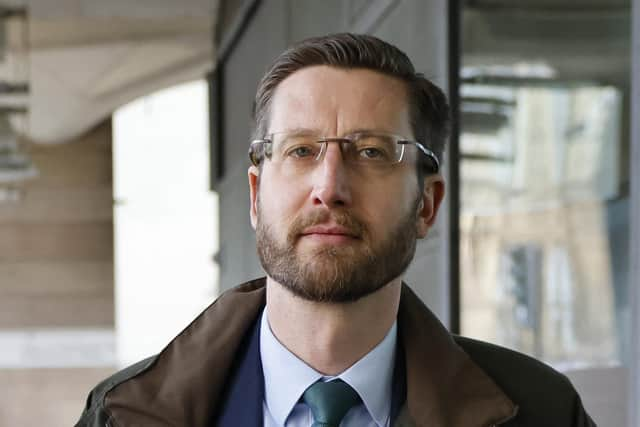 "Rather than wasting taxpayers' money and civil servants' time on pushing a divisive, party political agenda, a strong leader would be concentrating on the issues that matter to Scots – unacceptable NHS waiting times and the cost-of-living crisis.
"As for tackling population decline, the SNP's policy of making Scotland the highest taxed part of the UK is an active disincentive to people settling here."
Liberal Democrat MSP Willie Rennie said: "Writing these independence papers is more therapy for Humza Yousaf and the nationalist movement than a serious attempt to persuade people to support their cause. Even if it is just for a few hours, it must be a great relief to be distracted from broken ferries, ever longer waiting lists and a social care backlog that mushrooms.
"But the SNP shouldn't be using government time and money when funds are tight and for something that they know just isn't going to happen. A majority of people want the Government to focus on the day job."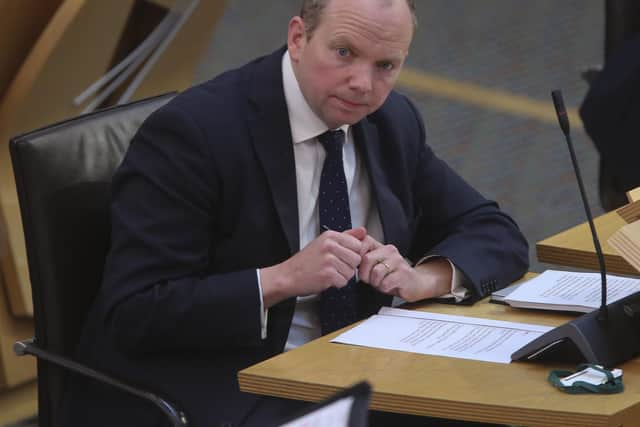 The launch of the latest paper comes after it emerged Scottish Government spending on independence is being probed. Simon Case, the Cabinet Secretary and head of the Civil Service, said civil servants in Scotland could be issued with new guidance "within weeks" after concerns were raised about officials supporting the work of Jamie Hepburn, the Scottish independence minister.
Labour peer Lord George Foulkes has been pursuing the issue in the House of Lords, and has raised the prospect of sanctions on Scottish ministers. He told the BBC's Good Morning Scotland programme the UK was "never meant to be a union of equal partners", adding: "That is a myth put around by the SNP."
He said: "To call it equal is not the right word. They are different. They have different responsibilities."
Speaking to journalists in East Lothian yesterday, Mr Yousaf said the Scottish Government works within "clear parameters" adding: "The work that we're doing in relation to the Building a New Scotland series, the papers that we're launching…are well within the scope of work that we are able to do."
He said it is "perfectly within our jurisdiction" for civil servants in Scotland to work on advancing the case for independence.
The First Minister said: "We think we have the winning argument. Now, there's plenty of other people on the other side of that debate who believe we don't have the winning argument.
"What I would say to them is, instead of trying to shut us down, instead of trying to stop us from doing the work we're wanting to do, bring your arguments forward. Let's have that discussion, that debate around the merits of independence. Instead of trying to shut us down, let's have a free, frank and open discussion."
He added: "Instead of trying to shut us down, instead of trying to shut down the debate or the argument, get on with it – make your case."
Comments
 0 comments
Want to join the conversation? Please or to comment on this article.