SNP's Stephen Flynn writes to UK's top civil servant demanding answers over independence spending probe
Mr Flynn expressed alarm at comments made by Simon Case, the Cabinet Secretary and head of the Civil Service
The SNP's Westminster leader has written to Britain's most senior civil servant demanding clarity after it emerged Scottish Government spending on independence is being probed.
Mr Case said civil servants in Scotland could be issued with new guidance "within weeks" after concerns were raised about officials supporting the work of Jamie Hepburn, the Scottish independence minister.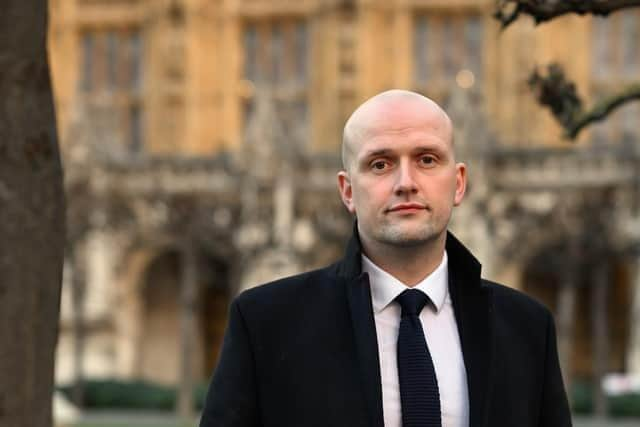 Mr Flynn said the UK Government itself is "clearly active in attempts to counter pro-independence arguments", including through the establishment of a union strategy committee, adding: "I struggle to see why that work is deemed 'impartial' but Scottish Government work on independence is not."
He asked Mr Case for information on what work the UK Government is engaged in to promote "what it sees as 'the very clear benefits of the Union'", as well as what topics are discussed at the union strategy committee and whether this is supported by civil servants.
Mr Flynn also asked which ministers Mr Case and his officials have been talking to about Scottish Government work – and who initiated those conversations. He added: "This comes down to some basic issues about democracy, fairness and the nature of the UK itself."
There was previously confusion over whether a probe into spending by the Scottish Government was being carried out by the Advocate General for Scotland, Lord Stewart, who is the UK Government's adviser on Scots law. Figures in the Scotland Office denied any such investigation was taking place.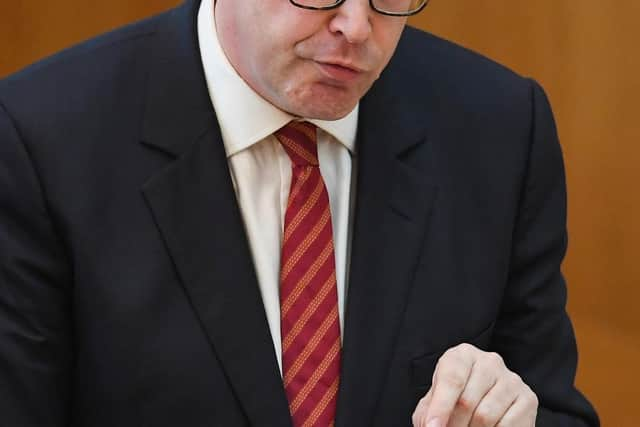 However, asked whether it was appropriate for civil servants in Edinburgh to work on reserved matters, such as the constitution, Mr Case told the House of Lords' Constitution Committee: "We are looking at some of these specifics as we speak. I'm doing that with ministers at the moment to see if we need to issue further guidance and clarification to civil servants about what is and isn't appropriate spending."
Adam Tomkins, the John Millar professor of public law at Glasgow University, said the issue of whether the Scottish Government can spend taxpayers' money in pursuit of independence is "murky" and worth investigating.
The former Conservative MSP told Scotland on Sunday: "Devolution is about decision-making and lawmaking, it's not really about spending, so the extent to which there are constitutional restraints or constraints on devolved spending is a much more obscure question than the question of what the limits of lawmaking competence are. So in other words, it might very well be that the Scottish Government has the lawful power to spend money on something that it doesn't have the power to change the law on.
"Clearly, the Scottish Parliament cannot make Scotland independent. But can the Scottish Government nonetheless spend money in pursuit of its policy of seeking independence? The answer to that question has never been authoritatively tested, so it's a bit murky and obscure, but that's essentially what the issue is."
He added: "I think it's worth thinking about, worth looking at."
Prof Tomkins continued: "I suppose the question is, to what extent does the UK Government, as the guardian of the public purse, have a sort of overarching responsibility to ensure that public money is not wasted in the pursuit of policy that cannot possibly be delivered, or at least cannot possibly be delivered by the people who are spending money on it? I think it is a worthwhile thing for the UK Government to be doing. We've had devolution for nearly 25 years. In that 25 years, we haven't really thought very hard or very carefully about what level of government should spend money on what sorts of policies."
The academic said the Scottish Government should be accountable for how it spends public money.
He said: "The court that matters here is the court of public opinion, and I don't think public opinion in Scotland would think that it was either a waste of time or resources or inappropriate for Simon Case to be investigating whether civil servants in Scotland are wasting public money."
Comments
 0 comments
Want to join the conversation? Please or to comment on this article.