Scotsman Obituaries: Sinéad O'Connor, Irish singer who used profile to highlight issues she cared about
Sinéad O'Connor, singer-songwriter. Born: 8 December 1966 in Dublin, Ireland. Died: 26 July 2023 in Herne Hill, London, aged 56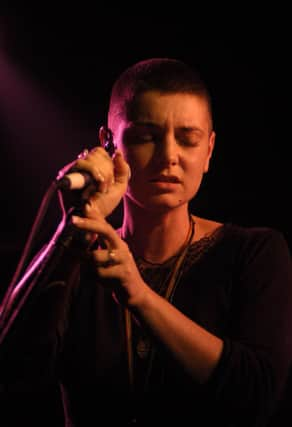 Sinéad O'Connor had an extraordinary voice, one of the most distinct in popular (or any) music. Her lusty lilt was capable of communicating guttural stridency and devastating vulnerability ripped from her core. As it turned out, she had much to exorcise, from an abusive childhood to spells in various institutions.
O'Connor, who has died aged 56, shot to international fame in 1990 with her stunning cover of a lesser-known Prince song, Nothing Compares 2 U, and accompanying iconic headshot video in which she shed tears for her late mother.
She was thrust into a spotlight she didn't ask for; once there, she used her talent and profile not to play the game and further her career but to highlight issues she cared about, from Aids awareness to refugee rights.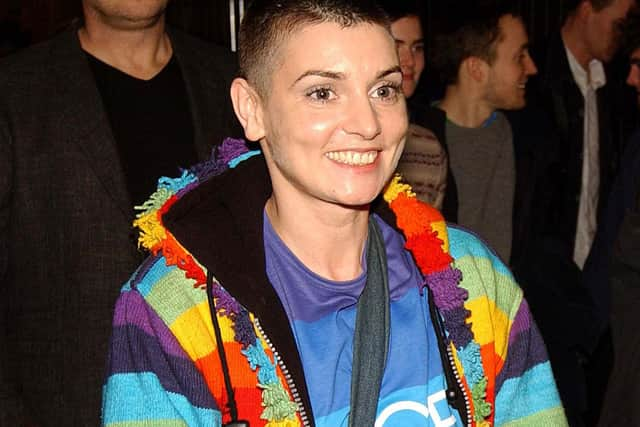 Her most notorious act of protest played out on US primetime TV in 1992. Following a rendition of Bob Marley's War on Saturday Night Live, she ripped up a picture of the Pope to highlight child abuse in the Catholic Church, sparking 4,000 complaints and an NBC ban. "Fight the real enemy," she pronounced. Instead, they shot the messenger, burning her records in Times Square and booing her at a Bob Dylan tribute concert.
​This fearless agitator was unrepentant and unafraid to take on monolithic establishments – not least the music industry.
When she was first signed in the late Eighties, her record company suggested she project a more glamorous image. Instead, O'Connor shaved her head, and her rebellious response became her signature image.
​She was also a spiritual seeker. In 1999, she was ordained a priest for a non-affiliated Catholic sect, the Irish Orthodox Catholic and Apostolic Church – an act of "civil disobedience", she said. In 2018, she requested excommunication and converted to Islam, changing her name to Shuhada' Sadaqat.
O'Connor was ever candid on her mental health struggles, latterly using social media to declare (and often then retract) her opinions, feelings and retirement plans.
She was married and divorced four times – touting among her fanbase for her fourth husband – and had four children. She went on to chronicle the helterskelter highs and lows of her life – including a memorable encounter with Prince – with great wit and poetry in her brilliant, bestselling 2021 memoir, Rememberings.
There was a tragic postscript in January 2022 when Shane, her son with musician Donal Lunny, was found dead by suicide. She described their relationship as "one soul in two halves" and hauntingly urged "may no one follow his example".
She was born Sinéad Marie Bernadette O'Connor, the third of five children, to parents Sean and Marie, who divorced when she was eight.
O'Connor stayed with her mother, who was physically and emotionally abusive, until the age of 13 before moving in with her father and step-mum Viola and embarking on a dedicated campaign of shoplifting and truanting.
In her mid-teens, she spent 18 months in An Grianán Training Centre, a former Magdalene laundry for "wayward" girls, where she was given a guitar by a sympathetic nun and found solace in music.
She recorded a song with Celtic rock band In Tua Nua and formed her own group Ton Ton Macoute, dropping out of school in Waterford to relocate with the band to Dublin, but there was further trauma when her mother died in a car accident in 1985.
Her vocal talent undeniable, O'Connor was soon signed as a solo artist. Propelled by hit single Mandinka, her 1987 debut album The Lion and the Cobra was an international success, leading to collaborations with U2 guitarist The Edge, The The's Matt Johnson and Peter Gabriel, with whom she toured and had a relationship.
By this stage, her first marriage to musician and producer John Reynolds had floundered but O'Connor was riding high commercially with her second album I Do Not Want What I Haven't Got while causing ructions with her refusal to allow the US national anthem to be played before her shows.
In a sign of blowback to come, Frank Sinatra kindly offered to "kick her in the a**" and, in a sign that she could care less about any of it, O'Connor followed up her breakthrough album with Am I Not Your Girl?, a 1992 collection of jazz, folk and country standards which failed to set the charts alight but did cement her reputation for spinetingling cover versions, many released as fundraisers for the likes of Red Hot and Blue, Band Aid and Black Lives Matter.
Ten years later, she released Sean-Nós Nua, an album of traditional Irish folk songs. Suffering with fibromyalgia, she announced her (first) retirement from music the following year, but she was back in 2005 with reggae album Thrown Down Your Arms, in 2007 with Theology and again in 2012 with How About I Be Me (And You Be You).
When she was forced to postpone touring following a breakdown, she wryly christened her comeback the Crazy Baldhead Tour.
O'Connor had been diagnosed as bipolar in the 2000s, though this was later revised to complex post-traumatic stress disorder.
A hysterectomy in 2015 brought on surgical menopause, for which she was hospitalised, and in 2016 she entered rehab to combat her cannabis use.
Music remained her salvation. She was working on a new album, No Veteran Dies Alone, when Shane passed away. Her last release was a version of The Skye Boat Song and she made her final public appearance in March to accept the Choice Music Prize for Classic Irish Album for I Do Not Want What I Haven't Got.
Sinéad O'Connor is survived by three of her children – Jake Reynolds, Roisin Waters and Yeshua Bonadio.
If you would like to submit an obituary (800-1000 words preferred, with jpeg image), or have a suggestion for a subject, contact [email protected]
Comments
 0 comments
Want to join the conversation? Please or to comment on this article.