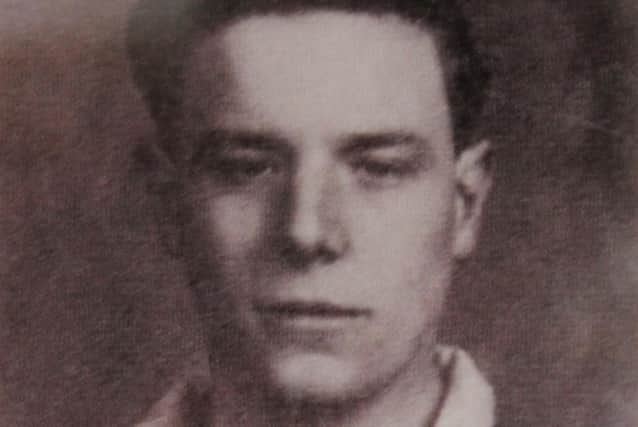 Bill Relph, who won four caps in 1955, was one of Scotland's oldest surviving rugby internationalists. A hooker in an era when hooking involved skilful technique, he was a master of the art as well as being a very effective player in the loose. Playing for Stewart's College F.P.'s, [now Stewart's Melville], he captained the team to its Unofficial Championship success in 1958 and won a number of '7's tournaments with them, memorably Melrose in 1956. He also represented and captained Edinburgh District in Inter District fixtures and was selected to play for Combined Cities in their match against the touring Australians, but unfortunately had to call off.
After moving to England in 1961, he became a keen golfer off a single figure handicap and in 2002/2003 had the honour of being President of the prestigious Royal Birkdale Club, a regular Open Championship venue. Bill also enjoyed a very successful business career as managing director of Plaschem Ltd, involved in the production of polyurethane foam for insulation applications and for many years was President of the national trade association.
William Keith Linford Relph was born in Edinburgh to William and Margaret Keith and brought up in Dovecot Road in Corstorphine. He had a half brother, Robert Relph, and half sister, Norma Keith. Between 1934 and 1947 he attended Daniel Stewart's College where he began playing rugby. In his final two years he played for the 1st XV, making a significant contribution as hooker and leader of the forwards, being awarded a school "cap". He was also a prefect and Sergeant in the C.C.F.
After school, National Service in the Army had to be undertaken before Bill began studying civil engineering at Edinburgh University in 1949 and started playing for the F.P. club. He did not progress to graduation but in 1952 took a post as management trainee in Falkirk while continuing studies in the evenings at Heriot-Watt College, leading to a Higher National Certificate in Mechanical Engineering. By then he was employed by the North British Rubber Company at Fountainbridge, obtaining promotion to Factory Manager in the General Mechanicals department.
At rugby he made his 1st XV debut in 1951 and over the next seven seasons was a mainstay of the team. Stewart's were a strong outfit then, renowned for their '7's expertise. In 1952 with Bill as hooker they featured in three consecutive finals, winning at Gala, losing the Melrose final to the host club and winning at Hawick. At Gala, despite Bill playing with a concussion, they beat Melrose in extra time – a press report of their Hawick success said of Bill, Clark Sharp and Mike Robertson: "Their trio of forwards must rank among the most skilful exponents ever seen in Borders 7's."
In 1953 and '54 Bill was selected to play for Edinburgh against Northumberland and following three national trials was chosen for Scotland against France in Paris in January 1955, the last of the infamous run of 17 consecutive defeats. Thereafter he played in the remaining Five Nations matches, recording wins over Wales and Ireland before narrowly losing the Triple Crown match at Twickenham. Although that signalled the end of his international career, he continued to play for Edinburgh, whom he also captained on occasion. Another highpoint was winning the Melrose '7's with Stewart's F.P's in 1956, the "blue riband" of Borders tournaments, while a year later he was a losing finalist there. Victories at Murrayfield and Langholm '7's softened the disappointment somewhat.
In the XV, a side game between 1954 and '57 with Bill as vice captain, Stewart's achieved high finishes in the Unofficial Club Championship, clinching the title under his captaincy in 1958, winning 19 of their 22 fixtures. Much of the credit for that win was attributed to him for "his first class hooking and sedulous nurturing of team spirit...," according to club records. Thereafter he retired from top level rugby while continuing to play for lower XV's.
In 1955 in Edinburgh Bill married part-time model Celia Wass; they had courted for some years after first meeting as youngsters in Corstorphine. They enjoyed a long and happy marriage during which they had four daughters, Louise, Sally, Laura and Joanne, celebrating their golden wedding at Peebles Hydro in 2005 with family and friends. Celia's death in 2008 was a devastating blow.
In 1961 the family moved to Bury to enable Bill to pursue a business opportunity with colleague Joe Dawson in connection with polyurethane. A year later they formed Plaschem, with Bill as managing director. Aided by external capital investment, the business went from strength to strength under their leadership, to the extent that in 1987, on its 25th anniversary, turnover reached £12 million, enabling Bill to retire comfortably two years later.
Living in Southport he had become a keen golfer and in 2002/3 was delighted to be appointed President of Royal Birkdale, reflecting the high regard in which he was held. For a number of years he visited Scotland to see old friends and enjoy golfing weekends with them. In retirement he and Celia enjoyed travelling widely, including cruises and holidays to the Greek Islands, Seychelles and Dominican Republic. Another interest was photography, particularly working with old cameras, and he followed the fortunes of Scotland's rugby team as well as having an interest in Rugby League.
Later years brought various health issues which his strong-willed personality helped him overcome. An astute, principled man, Bill was sociable, a pillar of the community and helpful to all. He is survived by his daughters, seven grandchildren and eight great grandchildren.
If you would like to submit an obituary (800-1000 words preferred, with jpeg image), or have a suggestion for a subject, contact [email protected]