Horse therapy: the Aboyne thoroughbreds who help veterans and young people to recover
These animals can boost self-esteem in those with PTSD and depression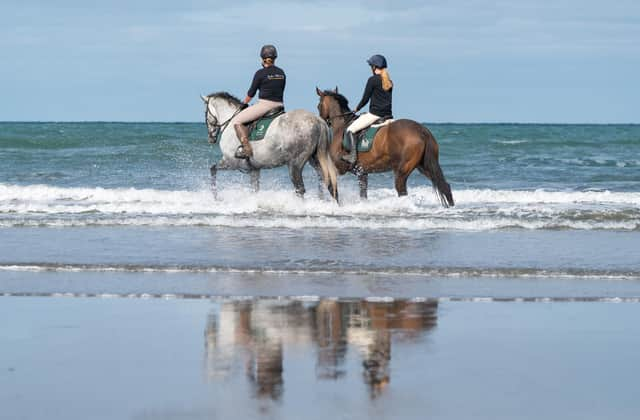 Not much is known about what happens to thoroughbreds after they retire from the racetrack.
Once they've come into private ownership, they tend to drop off the radar.
For that reason, this summer, British Racing's Horse Welfare Board, as part of a five-year welfare strategy, A Life Well Lived, launched the first UK census, in collaboration with Hartpury University. All owners of former racehorses are asked to submit information on their horse before the end of 2023.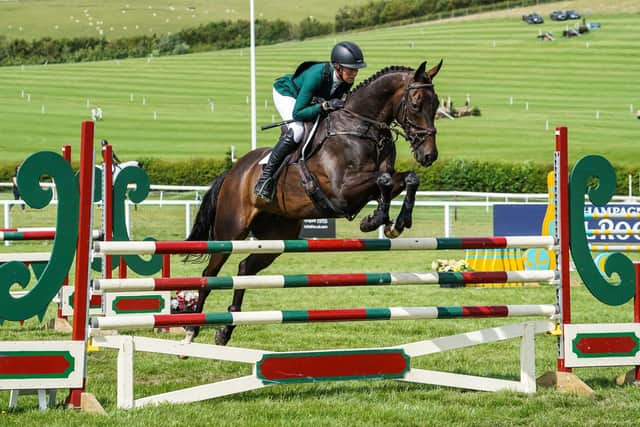 They've already harvested some interesting data.
There are horses that have gone onto become champions in dressage and show jumping, or simply companions for their new owners.
However, perhaps one of the more interesting second careers for former racers, is a job in therapy with ex-Royal Marine, Jock Hutchison, chief executive of charity HorseBack UK, which he opened with his wife, Emma Hutchison, 15 years ago, in Aboyne, Aberdeenshire.
"I'd run a business before, but I'd had enough of that and wanted to do something with horses,"he says. "I was made aware of young men coming back from Afghanistan with life-changing injuries. The medical treatment they were getting was extraordinary, but someone suggested that we invite them up to the farm, just to get a day out".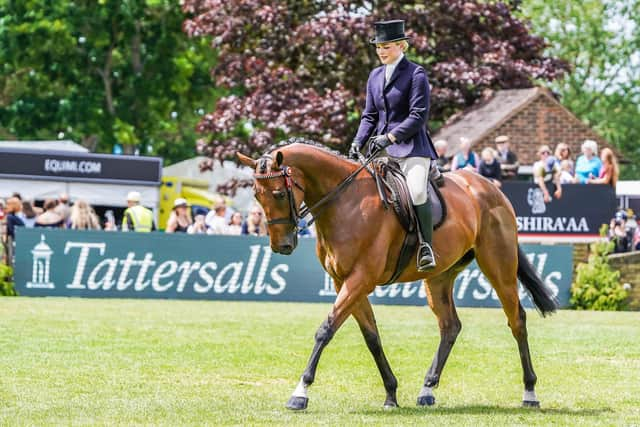 Hutchison soon spotted the therapeutic potential of these animals.
This charity owner's background includes a period studying in North Carolina, where he was introduced to working horses, and it's this Western style that he offers at HorseBack UK. However, rather than simply enjoying the riding, he quickly realised that the biggest benefit for visitors was interacting and developing a relationship with the horses.
They've currently got seven thoroughbreds, including a bay mare called Nellie, on the charity's four-legged squad, and they focus on helping rehabilitate ex-service people who are suffering from PTSD and other mental and physical difficulties.
Their three-month course is designed to improve confidence and self esteem, and promotes subjects including horsemanship - "drawing parallels between human and horse behaviour".
On arrival at the stables, the retired thoroughbred racehorses have to go through retraining before they can get involved in therapy. In a way, they have to be shown how to be horses. That coaching can be carried out by British Racing's Retraining of Racehorses (RoR) charity, which has donated former racehorses to HorseBack UK in the past. However, Hutchison has the experience to implement that phase of the animals' development at his own headquarters.
As he says, "They've been trained to go flat out for half a mile. They have to be taught to stand still and be totally relaxed".
Hutchison feels that the thoroughbreds and veterans have plenty in common.
"Their journey is very similar to people who serve. They're a specialist - they get trained to do something and are very good at it. It's their culture and their life, then they get hurt and have to leave. They need to go through a transition," he says. "We call that 'neural pathway regeneration', which is what we use to help people reconnect with a future for themselves, though they probably don't see it at the time. The thoroughbred is not only a metaphor for the journey, but the breed itself are what we call tight or fine horses, so they're a little more anxious. Teaching people how to work with an anxious horse is all groundwork, which might involve looking at their own anxiety and how to deal with it. You're providing an experience where people are able to shift focus. The secret to being happier is not to dwell on the past or worry too much about the future but to live in the minute as much as possible".
For the first five years of HorseBack UK, the charity concentrated on helping military personnel.
Three years ago, they started to work with the NHS to deliver online courses on how to manage stress, using horse behaviour as inspiration. They're also now collaborating with various "elite groups", like rugby squads, to train them in teamwork. "The values I was taught as a Royal Marine officer are the same ones I use when I'm working a horse, " says Hutchison.
The sessions have also been extended to other sectors of society, including young people who have become disengaged from education and those who're being rehabilitated after drug abuse. They've also recruited some of their military alumni to become mentors, so that helping others and achieving a mutually beneficial sense of purpose becomes a second stage to their recovery.
"Many of the kids who come here are like I was when I was young," says Hutchison. "They're just off course and they've got an energy that perhaps wasn't used but the horses bring them into the minute, and we can teach them values that, perhaps, they haven't learnt in life. How to be a good human. People used to break horses. You either break them or make them. It's that relationship".
The horses at this stable all run in the paddock together, which is another good analogy for what's needed to achieve recovery.
As Hutchison says; "We base everything on community, because like the horses, we need a herd. If we don't get the energy we need from other people, you wither on the vine".
If you are a thoroughbred owner, please visit www.ror.org.uk to complete the census or for more information
Comments
 0 comments
Want to join the conversation? Please or to comment on this article.