Minke whales visiting Scotland's west coast set European record
Sightings of minke whales named Snowy and Knobble have set new records.
A minke whale has been recorded visiting Scotland's west coast over a period of almost 30 years – the longest history of sightings for this species in Europe, research has shown.
Snowy first visited the region 27 years ago and has been coming back ever since.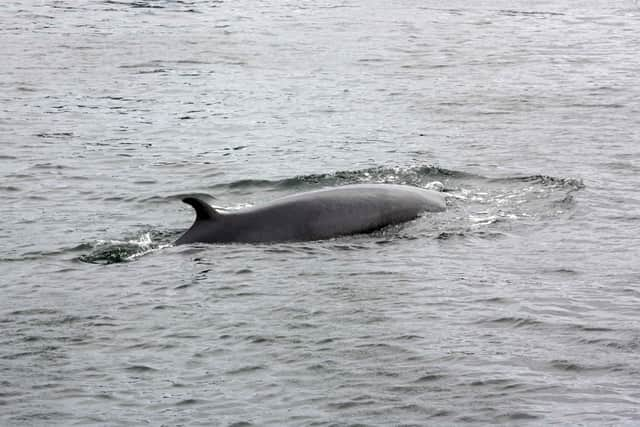 The finding has been published in a new digital catalogue by the Hebridean Whale and Dolphin Trust which brings together photographic identification records submitted by members of the public over three decades.
The records show more than 300 individual minke whales have been identified in the Hebrides since 1990. A third (33%) have been seen more than once – some over many years and others numerous times.
Another whale called Knobble holds the title for the most frequently recorded minke whale in the Hebrides, having been spotted more than 60 times since 2002, mostly in waters around the Isle of Mull. Although record-breaking Knobble has become a local celebrity – starring in a children's book, Facebook page and song on YouTube – Knobble's sex, or where the whale goes in winter, are still unknown.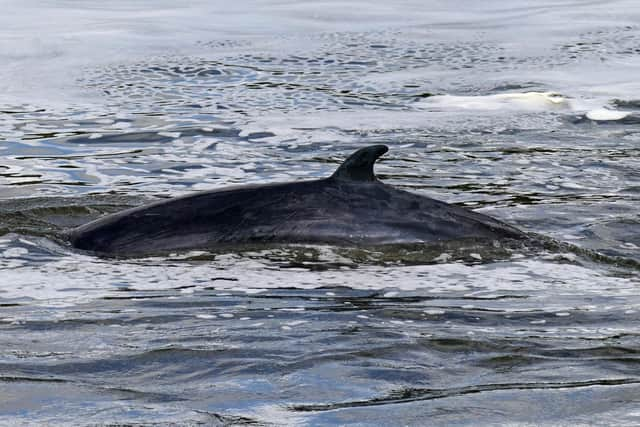 The Trust, based in Tobermory on Mull, said there is still much to be discovered. But the substantial timespan of the new research is shedding new light on the minkes' lives, building a long-term picture about their numbers, range and behaviour, and how best to protect them.
The marine mammals migrate to western Scotland's seas each summer to feed.
The new online catalogue is helping the Trust's scientists assess the health of the whales, and threats facing them on their migration route.
HWDT said scars and injuries have revealed that 22 per cent of minke whales have at some point been entangled in marine litter and fishing gear, which can cause mobility problems, injury and even death.
A report released in December found "considerably more whale entanglements occur in the Scottish creel fishery than previously thought".
The study, which included authors from the University of Glasgow, said estimates of 30 minke whales become entangled each year.
Where entanglement was reported, 83 per cent of minke were caught in groundlines between creels.
Dr Lauren Hartny-Mills, the HWDT's Science and Conservation Manager, said photographs are a "powerful tool" for better understanding whale movements and the threats they face.
"Thanks to so many people over 30 years, we know our seas are world-class habitats which need to be better protected and restored."
Thousands of photographs a year are shared with the Trust by the public and wildlife watching crews through a community sightings website and smartphone app called Whale Track. Photographs are also collected by volunteers during the Trust's research expeditions on its research yacht Silurian.
Researchers then use photo-identification to look for specific markings or features to identify and catalogue individual whales, dolphins, porpoises and basking sharks seen in the region.
Comments
Want to join the conversation? Please or to comment on this article.