Till Murder Do Us Part Netflix: Where is Elizabeth Haysom and Jens Soering now, what did they do
Till Murder Do Us Part follows the 1985 conviction of Jens Soering as he is charged with murders of his then girlfriend's parents. Here is everything you need to know about the new Netflix true crime documentary.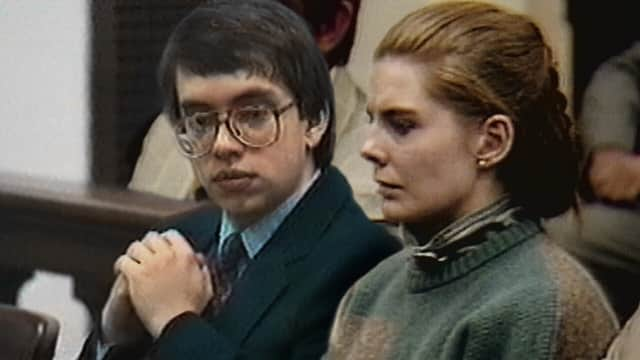 One of the most bizarre and horrific murder trials in American history, the married couple were found days after the were murdered in their home in Lynchburg, Virginia slashed and stabbed to death, with report the couple were found almost decapitated.
Originally not suspects, their daughter Elizbeth and her boyfriend Jens Soering were arrested six months after the bodies were found in England, where they had alleged ran off to in the aftermath of the crime, for for shoplifting and check fraud, having written fake checks which totalled around $9,000.
Following their arrest, Elizabeth pleaded guilty to two counts of accessory to murder, while Soering is said to have confessed to the double murder several times before pleading not guilty at his trial and claiming he made a false confession to protect Haysom.
What did Elizabeth Haysom and Jens Soering do, what is Till Murder Do Us Part about on Netflix
The latest in a long line of addictive true crime documentaries digs into the questions that continues to reverberate around the case of the duo and the murder of Haysom's parents when she was 18-years-old.
Söring, usually rendered in English as Jens Soering, was found guilty of the murder but questions have remained ever since over whether he really did the crimes he has been convicted of.
Featuring interviews with the investigators who were tasked with the case alongside Soering himself, Till Murder Do Us Part looks at the possibility that it was in fact Haysom that committed the crime - something Soeing claims is was the actual true of the case.
Where is Jens Soering now
Soering claimed he made a false confession to protect Haysom, though he was given two counts of first degree murder in 1990 and then sentenced to two consecutive life sentences.
Following his jailing, he was denied parole requests a whole 14 times before he was finally granted parole in 2019 - almost 20 years after his conviction. He was given parole due to the "youth at the time of the offences" and "institutional adjustment and the length of their incarceration".
It was further claimed that his release did "not pose a public safety risk to the community". Following Soeing's release, he was deported back to Germany though, according to an article in The Washington Post, he is barred from returning to America and contact the victim's family - including Haysom.
So where is Soering in 2023? The German still proclaims his innocence and recently wanted to turn his imprisonment into a motivational speech that focus on resilience.
Where is Elizabeth Haysom now
Soering's then girlfriend was almost imprisoned in 1990 after pleading guilty to two counts of accessory to murder. She was given a 90-year jail sentence.
Haysom was incarcerated in Virginia and first became eligible for parole in 1995, and submitted a parole request every three years thereafter - though, like Soering, this was denied until 2019, however, she was not pardoned. The same reasons given for Soeing's release were given for Haysom's parole being granted.
U.S. Representative Ben Cline did issue a statement though questioning her release and claimed it as being as a cost-cutting attempt by the state of Virginia, and not based on merit. Following her release, she was deported back to her home country of Canada in 2020 that is the last information publicly available.
Comments
 0 comments
Want to join the conversation? Please or to comment on this article.