Bonfire Night: Drone footage captures attacks by rioters using petrol bombs and fireworks in Niddrie on Police Scotland officers
No arrests have been made to date after Police Scotland officers were attacked with fireworks and petrol bombs in Niddrie on Bonfire Night
The video, sent to The Scotsman, captured by drone shows dozens of youths confronting officers in dramatic Bonfire Night scenes, after the rioters had gathered on Hay Avenue just before 5pm.
The vision shows fireworks initially being shot towards the row of officers armed with batons and riot shields.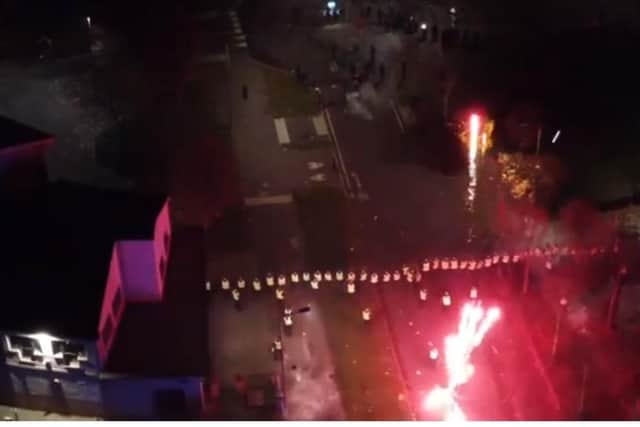 Police Scotland later said about 50 people were responsible for directing fireworks, petrol bombs and other projectiles at buildings, vehicles and police.
The clean-up operation was well underway on Monday, but much of the area was still littered with debris from the night before.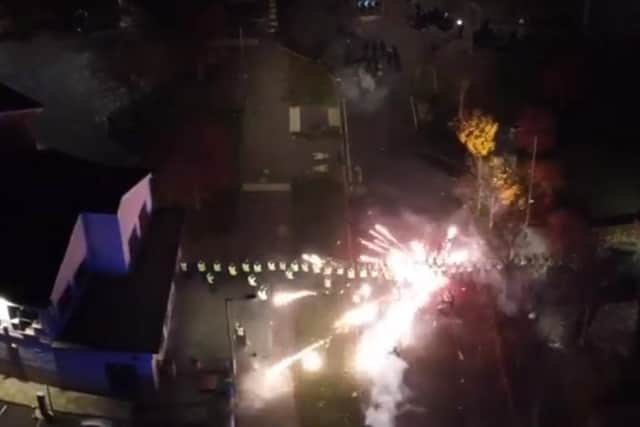 Parts of the Hay Avenue area had clear scorch marks from Sunday evening. Boxes of spent fireworks had also been discarded on a grass common close to Hay Avenue with names such as Atomic Bomb.
Some of the brands of fireworks used can cost up to £200.
Comments
Want to join the conversation? Please or to comment on this article.