Bonfire Night: No arrests at Niddrie riots due to lack of officers, says top cop
David Kennedy from the Scottish Police Federation says the police response to the riots in Niddrie was not a success as officers were injured
A leading policeman says no arrests were made after youths threw fireworks and petrol bombs on Bonfire Night because there were not enough officers to tackle the incident properly.
Eight police officers sustained injuries after about 100 youths gathered in the Niddrie area of Edinburgh and threw petrol bombs, fireworks and projectiles at riot police. Two police vehicles were separately struck with bricks in Dundee and two groups of youths were fighting and directing fireworks at each other in Glasgow.
This comes only days after unrest in the Kirkton area of Dundee over the Hallowe'en period.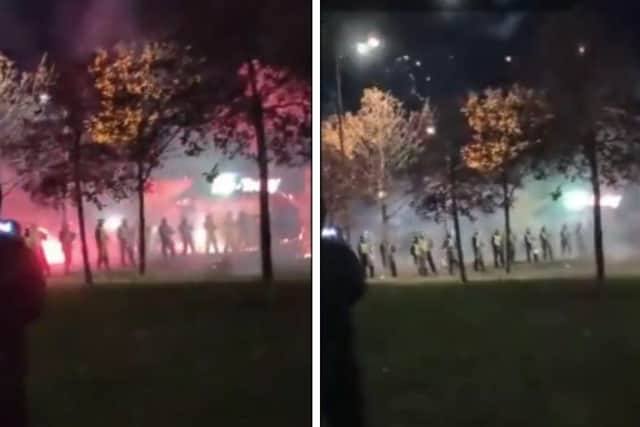 David Kennedy, general secretary of the Scottish Police Federation, said no arrests were made because there were not enough police officers to deal with the disorder.
He stressed it had not been a successful operation, because officers were injured.
Speaking to The Scotsman, Mr Kennedy said: "It was disgusting – it was not expected to have that level of violence. My concern is the lack of police officers that could have been there.
"There were not enough cops there and if they had more, they could have dealt with it and made arrests, which they were not able to do.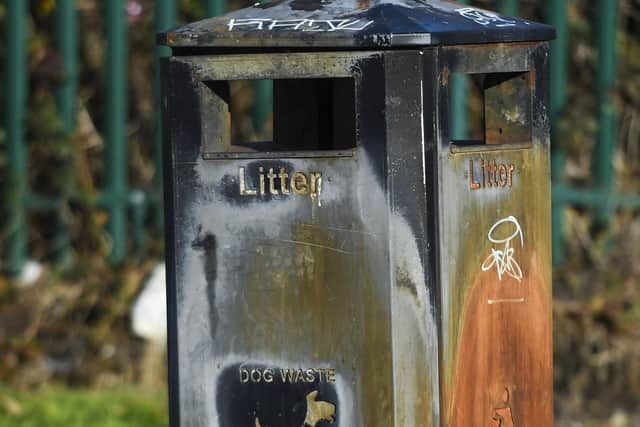 "They contained it, but not one arrest was made, which would have been normal for this kind of public disorder. It is not good and not the kind of levels of violence we expect to see in Scotland."
Mr Kennedy said community policing was being "eradicated" because of cuts to police numbers. He said many felt they had the right to set fires and attack emergency workers just because it was Bonfire Night.
Mr Kennedy said Police Scotland was stretched in terms of resources on Sunday because they also had to police the Hearts versus Rangers football match at Hampden Park in Glasgow.
In September, Police Scotland warned it could be forced to make compulsory redundancies as it faced cutting 800 officers and staff by April next year, with warnings overall numbers could fall by 2,000 over the next four years if the force's budget was not increased.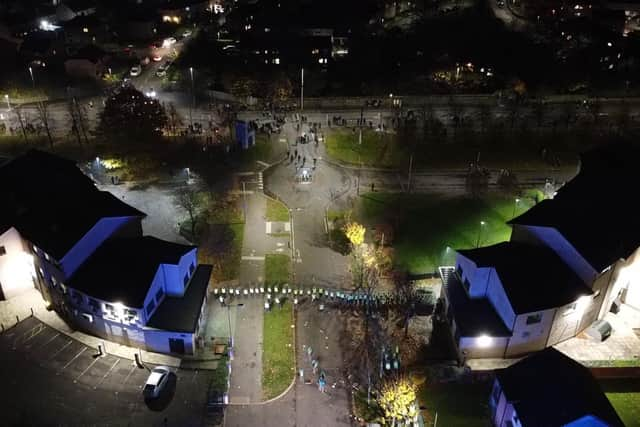 Police Scotland has already cut 3.7 per cent of the force from 17,234 to 16,600 in 2023/24.
First Minister Humza Yousaf condemned the violence and said those responsible for attacking emergency workers needed to "feel the full force of the law".
Posting on X, Mr Yousaf said: "Disgraceful scenes of fireworks misuse across some areas of Scotland last night, particularly in Niddrie. I pay tribute to the Scottish Fire and Rescue Service and Police Scotland officers who should not be targeted and attacked for doing their job.
"Those responsible should feel the full force of the law."
The Scottish Conservatives said the SNP's weakening of the justice system was to blame for the violence and disorder seen on Bonfire Night.
Russell Findlay MSP, the Conservatives' justice spokesman, branded the attacks "cowardly, reckless and dangerous".
He said: "Police Scotland need sufficient resources to tackle these thugs – but they also need to have confidence in a robust response from the justice system, which has been systematically weakened by the SNP Government."
Mr Findlay added: "The law says those who misuse fireworks can be fined £5,000, but the largest known fine issued by the Scottish courts is just £150 – where's the deterrent?
"SNP ministers failed to ensure existing laws were being enforced before rushing through their new firework legislation. That was supposed to empower councils to create firework control zones, but most are not using these powers."
Mr Findlay is now planning to raise the issue with justice secretary Angela Constance at the Scottish Parliament on Tuesday.
The Scottish Government has been approached for comment.
Comments
Want to join the conversation? Please or to comment on this article.