Alarm change brings sharp fall in unnecessary callouts for Scottish fire crews
Firefighters are being freed up to focus on real emergencies, service says
The number of unnecessary callouts by firefighters to false automatic fire alarms has plummeted since a new policy came into place this summer, according to newly compiled figures, with the Scottish Fire and Rescue Service saying crews are now being freed up to tackle real emergencies.
Since the start of July, the Scottish Fire and Rescue Service (SFRS) has longer sent crews to automatic alarm callouts sent from schools, commercial businesses, and workplaces such as factories, offices, and shops, unless a fire, or signs of a fire, have been confirmed.
While concerns were raised over the move, with the Fire Brigades Union stressing that firefighters were the professionals in assessing fire risk, an initial analysis of the change shows there was a 54 per cent reduction in crews attending unwanted fire alarm signals (UFAS) between July and September compared to the previous five year average for the same period.
It means on an average, SFRS crews have not been required to attend around 51 false alarms a day since the new UFAS policy came into force, a development the service says has reduced operational demand and freed up resources elsewhere.
The problem of false or unwanted alarms has been a major drain on the time and resources of fire services up and down the country for years. Despite the best efforts of the fire safety industry to make improvements, many callouts are caused by the likes of cooking fumes, dust, or a lack of maintenance.
The latest SFRS incident statistics report shows that in 2022/23, prior to the new policy being implemented, the SFRS dealt with 55,076 false alarms. Not only was that up from 51,741 in 2021/21, but it marked a record high for the service, and an increase of 16 per cent over the course of a decade. The vast majority of the alarm callouts – some 44,227 – were due to the apparatus. However, the new policy now requires the duty holders of premises to investigate any alarm before calling 999 in an attempt to curb the number of unnecessary call outs.
Stuart Stevens, deputy chief officer of the SFRS, said the first analysis of the new policy – which was subject to a 12 week-long public consultation – offered encouraging signs, and the service has pointed out that as well as freeing up firefighters to focus on emergencies, training, and other prevention and protection work, it also reduces complacency around alarms going off.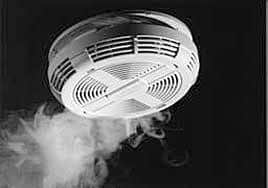 He said: "Early indicators show our policy change in how we respond to automatic fire alarms is having a positive impact on reducing unnecessary operational demand.
"We've witnessed a reduction in needless blue-light journeys and helped to free up resources so that our firefighters are available to attend real emergencies and can undertake training and prevention activities. We will continue to monitor this impact closely and pass our thanks to all stakeholders and partners across Scotland for their co-operation."
The new policy does not cover hospitals, care homes, or other places where someone could be asleep, such as homes, which continue to receive an emergency response from the SFRS.
Comments
 0 comments
Want to join the conversation? Please or to comment on this article.