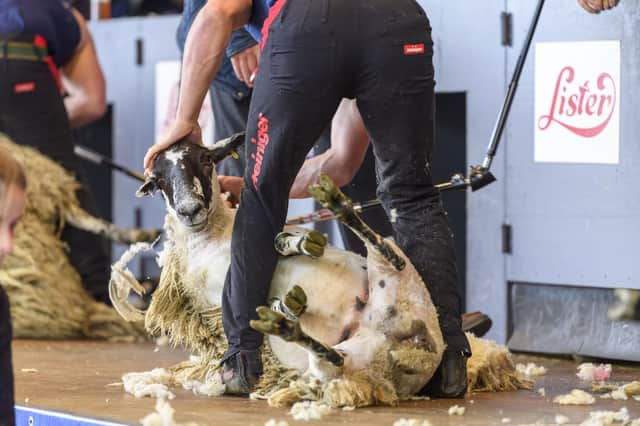 Scotland's biggest outdoor event is nearly back for its 201st year and will run from Thursday June 22 until Sunday June 25 at The Royal Highland Centre at Ingliston.
Expect the usual rounds of horse and livestock displays, plus ice-cream, arable machinery and kids' activities, food stalls and handicraft. We've been promised sunshine this year, too.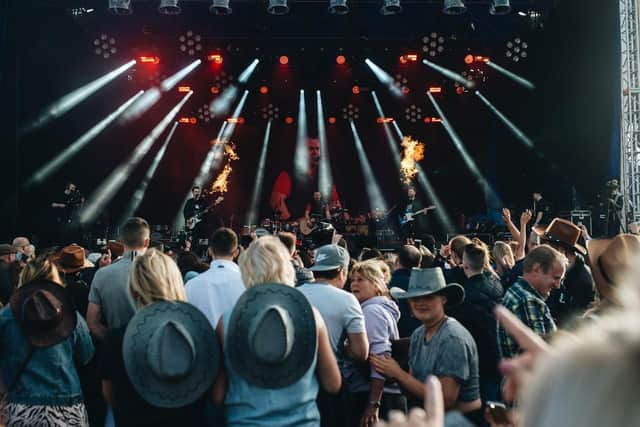 Here's our selection of must-sees when the date for the showcase, which is sponsored by the Royal Bank of Scotland, quickly rolls round, like a tractor down a very steep hill.
Teams from 31 countries and 300 competitors, including quite a few from Scotland, will be competing in the MacRobert Theatre, to win at the Golden Shears Sheep Shearing and Woolhandling World Championships, which has been running since 1958. The last time they visited was way back in 2003, so excitement is mounting. Expect to see flocks of blackfaces and cheviots going from hot and woolly to pink and nude, after a few minutes of frantic clippering. At the show, you'll also get a chance to see the sheep sculptures, Flock to the Show, that were created by local artists in tribute to the competition. They've been dotted around Edinburgh, the Lothians and Borders, but will be reunited at the event.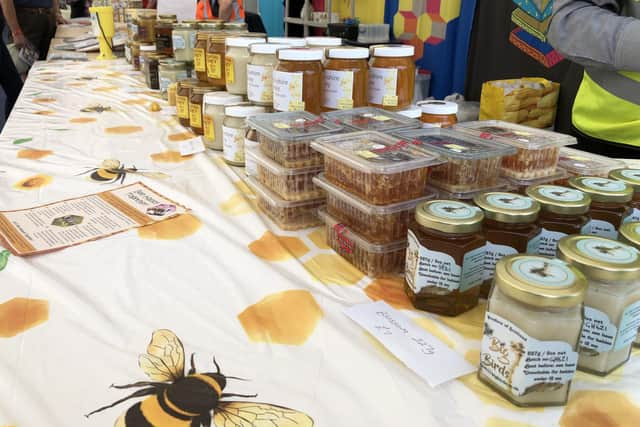 Learn about bee-keeping, meet the professional apiarists, try candle-rolling, and sample and buy pots of Pooh's favourite spread, all in this popular tent. You'll also discover who's won the Scottish Honey Championships and see the other winners in categories that have included jarred, cut comb and frames of honey, mead, baking and sweet treats and traditional skeps, which are hives made from straw or grass. You might even get to shake hands and take a selfie with the Queen Bee herself (not Beyoncé, but somebody feeling extremely hot in a bumble costume). They've got three observation hives this year, so you can even watch these creatures in action. "We will have honey for sale from all around the country, including blossom honey, heather honey and cut comb honey but these sell out quickly", says Michelle Berry, Scottish Beekeepers' Association development manager. "There will also be honey bee and beekeeping books for sale as well as items supporting our charity".
It's the classic event, which can be viewed from the grandstand on Friday, Saturday and Sunday afternoons from 2pm onwards. Expect appearances from a few of their 5000 or so livestock participants, including cows, like Belted Galloways, Holsteins, Belgian Blues and Shetlands, plus the unofficial face of the event, the Highland Coo, and maybe a few dinky calves too. They'll be strutting their stuff across the floor of the Main Ring, as if they were doing the cha-cha-cha on the latest series of Strictly. We're also hoping to view the heavy horses contingent, as they're a strong category this year. Same goes for goats, since there's now two days of judging with classes on Friday, and a new Scottish Dairy Goat competition on the Saturday.
This is the new name for the food hall, where you'll find wares including Perthshire raspberries, fudge, cheese, Stornoway black pudding, Loch Fyne oysters, and other Scottish delights, with samples galore. This year, in the middle of the space, there's the addition of a new bothy, where coffee and cakes will be served by the team at Scottish Baker of the Year 23/24, Mimi's Bakehouse.
Other gourmet experiences await at the Food for Thought Conference and Cookery Theatre, where the chefs, food writers and producers doing demos and discussions include regional food ambassador Craig Wilson, aka The Kilted Chef, and 2022 MasterChef finalist, Sarah Rankin. There's also Kirsty Elliot, head chef of Peebles Crown Hotel, and Paul Terris who is the senior development manager at Young's Seafood.
Grab your partner by the hand, as this year's show features a music event that will take place in partnership with country music dance organisers, Farmers Bash. It will run in the Big Top on the Friday and Saturday nights, from 6 until 10.30pm, and there will be a range of Scottish and Irish acts, including Skerryvore and Derek Ryan, with styles ranging from traditional folk to modern country. Presumably there will be no grime or dubstep music. Tickets are an additional £30, and are only available to those already attending the show. Farmer's Bash organiser, Nigel Campbell, says; "We know from experience that there is a huge demand for events like these and the Royal Highland Hoolie is the perfect opportunity for bringing rural communities together. It promises to be a terrific night of rousing Scottish and Irish music - get your dancing shoes ready!"
If you're planning a family day out, it's worth remembering that children under the age of 15 go free with a paying adult at The Royal Highland Show. These days, it's not the adult-centric occasion that it was 20 years ago. They even have this zone, where you'll find John Deere mini ride-on tractors, face painting, and other outdoor play equipment. The site also features the Royal Highland Education Trust (RHET) Discovery Centre, open from 9-5pm daily and which boasts interactive activities, like milking a fibreglass cow, generating electricity by pedalling a bike and experiencing what it's like to be a forester through a virtual reality headset.
Adult Day Single tickets start from £35. See www.royalhighlandshow.org