Island Poke, Edinburgh, review - we eat healthy Hawaiian bowls from this city-centre chain
This place opened earlier this year on Hanover Street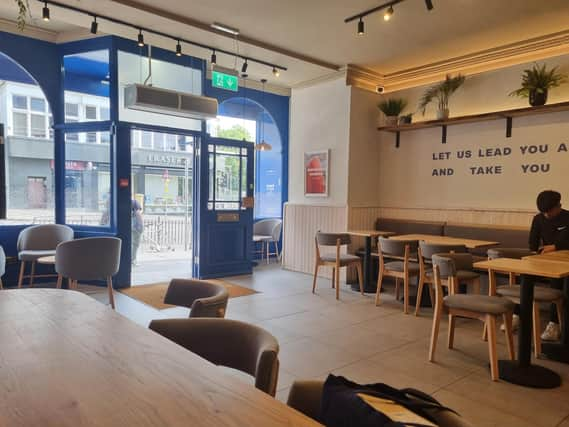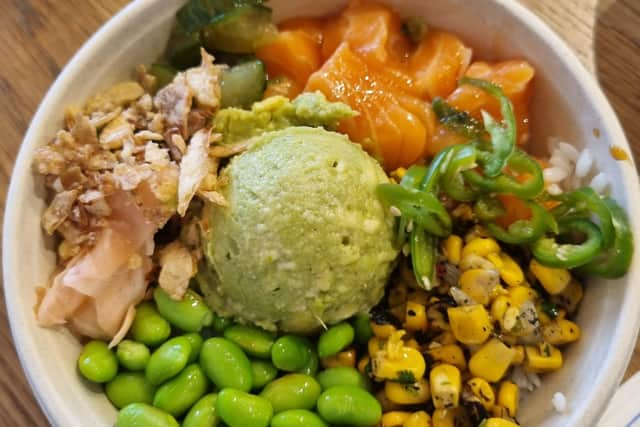 How much? Lunch for two, excluding drinks, £31.85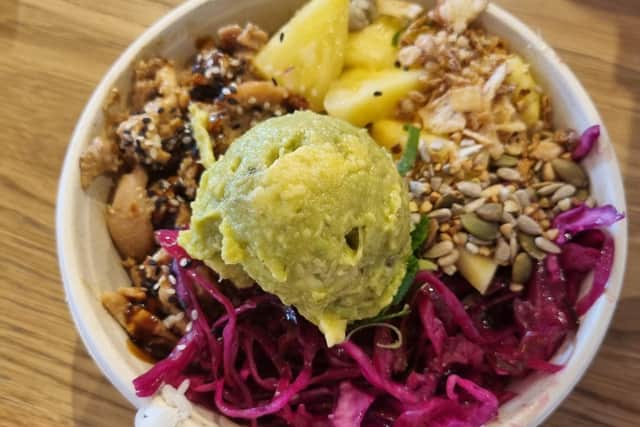 They say you should never trust a skinny chef.
The same might go for restaurant reviewers. Despite that, after 16 years of doing this job, I'd say I'm still reasonably slim.
However, I recently got myself one of these fancy smartwatches, in part so I could record my step count and general fitness levels. Among other things, it measures your body biometrics.
I discovered that I'm pretty low on muscle and bone, and very high in fat. 33 per cent to be exact. Basically, I'm pure foie gras. I'm a human hot dog. If this was the Mesozoic Era, the dinosaurs would be trying to avoid eating my sort, because they'd be worried about ultra processed trans fats clogging their arteries. See, you CAN trust me.
Anyway, on a recent weekend, it was a toss up between reviewing the first Scottish outpost for this franchise, which has 19 outlets in the UK serving Hawaiian-inspired bowls, or George Street's new burger joint, Fat Hippo. This won, purely because poké is relatively healthy.
The casual restaurant is in the former premises of smellies purveyor and home of hand creams, Crabtree & Evelyn, which seemed to be on Hanover Street for aeons. They've refurbished the space in a minimal fashion, and, to suit the ice white walls, the aircon was ramped right up on our visit. We sat at a chilly corner of a communal table.
Choose your poké bowl from the set list that hangs above the counter, or you can customise and add extra toppings if you're more imaginative than me. Your food is served in compostable bowls. Add a lid if you're taking away.
There are a whole load of sauces provided, so diners can Jackson Pollock their bowls of goodness thanks to spicy wasabi, teriyaki or Sriracha, among other varieties of communal filled squeezy bottles.
We held back, and tried the California salmon bowl (£11.45) as nature intended. It was billed as containing lomi lomi salmon, though we were presented with chunks of raw fish, rather than the traditional dish with onions and tomatoes. There was also plenty of charred sweetcorn, edamame beans, a clump of pickled ginger, an ice-cream scoop of mashed avocado and sesame seeds, all served on warm sushi rice, with crispy onions sprinkled over the top. We couldn't really detect the yuzu dressing element of this dish, which was a shame, as it might have perked it up. Still, as a picky assemblage, we were sold.
Apart from the slightly fizzy pineapple chunks, the teriyaki chicken (£9.45) was a decent option. When prompted, we'd said yes to an additional blob of avocado (£1.25). It also featured shredded meat in a savoury shiitake teriyaki dressing, green chilli, pickled red cabbage, and a crunchy pebble-dashing of seed mix. We ate these bits, then splurged the rice canvas with their selection of sauces.
In the interests of research, we also tried one of their bao. These aren't the fist-sized numbers you might recognise, but something in a shape that's more akin to a hot dog bun. The spicy tuna version (£6.95) contained Monopoly-house-sized cubes of raw fish in a spicy sauce, a sprinkling of togarashi powder and crispy onions, plus a nest consisting of ginger-laced carrot spirals.
It was pretty enjoyable, especially when rinsed down with a can of Trip Elderflower Mint CBD-infused pop (£2.75), which tasted herbal and earthy and made me feel very chilled, though that may have just been psychosomatic. My other half also had a different sort of hip soda - the zesty Something & Nothing Yuzu (£1.95), with a can that looked like a low budget indie record sleeve from the Eighties.
If you want something sweet, they serve those Little Moons mochis in their chiller cabinet.
Or, there are cakes, including the ubiquitous carrot version and flapjacks on their counter.
I went for the miso, white chocolate and hazelnut cookie (£2.75). This thin and fragile disc was almost the size of Frisbee and had a satisfyingly savoury sweet vibe.
Although this place isn't a patch on the fab independent, Mana Poké, in Canonmills, or bao maker, Bundits, at Edinburgh Street Food. However, I'd probably go back, should there be another city-centre toss up between this and burgers.
I can't be a human hotdog every day.
Comments
 0 comments
Want to join the conversation? Please or to comment on this article.