The Stoltman Brothers: The strongman siblings tell us about their new book, Lifting, and life in Invergordon
The duo's new biography details their training regime and personal challenges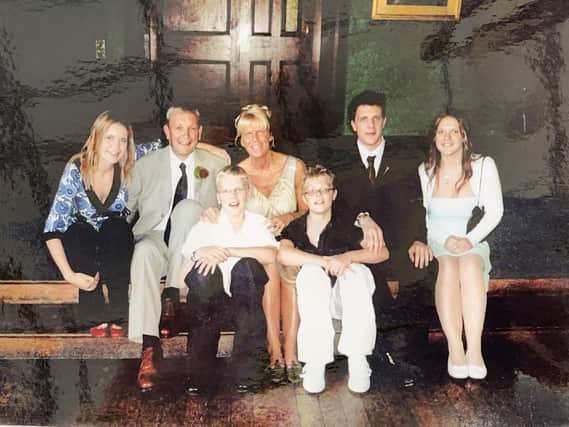 Invergordon has had its share of famous residents.
They've included sportspeople, musicians and politicians.
However, we doubt that any of that puny lot are able to deadlift the equivalent of seven washing machines (430kg) to hip height. At the moment, this Highland town's most well known (and strongest) locals are the Stoltmans.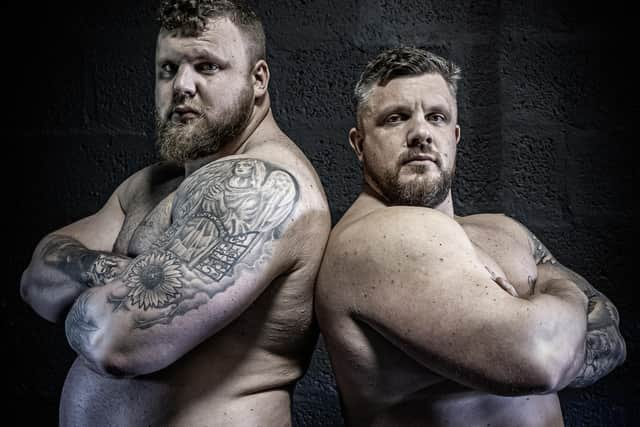 If you want to know more about these siblings, Tom "The Albatross", 29, who won the World's Strongest Man in 2021 and 2022, and Luke "The Highland Oak", 39, aka Europe's Strongest Man 2021, have released their first book, Lifting, which follows the audio version of the read. Both detail their rise to become the world's strongest brothers.
There are plenty of footballer's biographies out there, but becoming a strongman is a less trodden path. That's despite the fact that there seems to be growing interest in the sport, which is having something of a heyday. As Luke says, "Every show we go to now, the crowds are unbelievable".
In the book, the siblings discuss their professional rise, but also their personal journey, including their mother Sheila's devastating death from cancer back in 2016, when she was just 56 - "she was such a good lady," says Luke. There's also Tom's diagnosis with autism when he was five, and Luke's rather unhappy career on the rigs, which he describes in the book as being a bit like working in the military.
"It was just a very surreal experience to put it all out there," says Luke. "But going back to our childhood period and the happy times we got to share with family and friends was just really nice".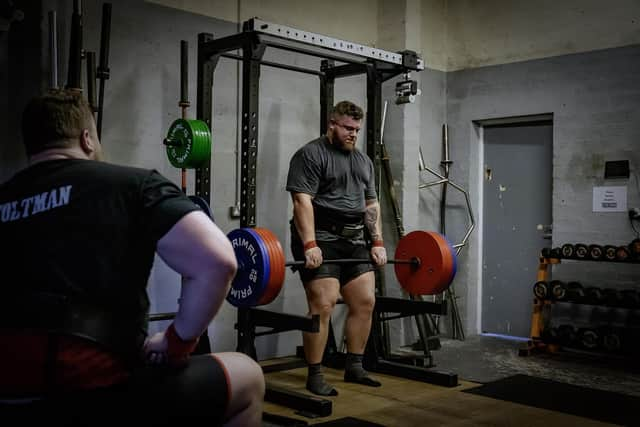 Although they may not be household names, they have a very enthusiastic audience.
In fact, some fans stop in Invergordon to visit the brothers' 24/7 gym, Stoltman Strength Centre, hoping to catch a glimpse of the pair. The duo's name is even on the town's entrance sign, which reads; "Welcome to Invergordon: Hometown of the Stoltman brothers". When it comes to spotting them, they are both pretty conspicuous, since they're built like Clydesdale horses, all the better for pulling vehicles, lifting Atlas stones and the other requirements for strongman titles. They're nothing like your common-or-garden bodybuilder, who usually has a chiselled and nipped-in waist.
"Invergordon is part of the NC500 route, so we have people from Australia, America, Germany and everywhere else, travelling to use the gym or just to shake our hands," says Tom. "We have people that have tattoos of my face on their arms. People get so invested in us, which is a very special feeling. It's very cool. We have people coming from all over the world, which is why I think strongman is such a great sport".
Although the pair travel for work, they have no plans to move away from the town that they grew up in with their parents and three other siblings. They enjoy the scenery and the opportunities for cold water swimming.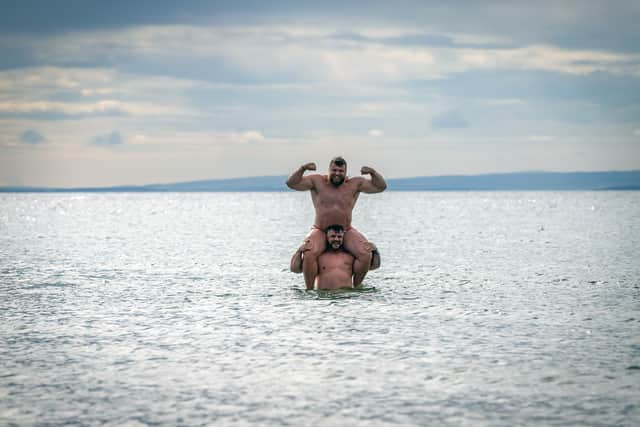 "We like big cities for two or three days, but Invergordon is where we feel comfortable. It's a small community and we just get left to do our own thing," says Tom, who consumes 10,000 calories a day, including ten eggs for breakfast, to maintain his physique. "They're proud of us every single day but they don't invade our personal space. We're so much into community and always talk about how much we want to give back so if we move away then we've already kind of lost everything".
The brothers are a family brand, and you can even buy merchandise such as workout wear that features motivational logos including "leave a legacy". They aim to promote a positive mindset, which involves encouraging everyone to try strongman training. However, some of their prowess must be down to genetics. After all, six-foot-eight Tom is nicknamed The Albatross because of his vast arm span.
Lifting's Role Model chapter describes the duo's grandfather, or Opa, and his time during WWII, when he was part of a Polish resistance unit. After coming to the Highlands, he worked as a peat cutter and was known for his strength and capacity for endurance, though he wasn't as tall as his grandsons, at just under six foot.
"There's physical genetics, but also the mental aspect and the toughness. I think we've evolved in that skill from our dad and Opa, and the belief to trust yourself, you will survive," says Luke. "That's what we have to do, and the mental strength that Opa showed, coming over here and not being able to speak any English, have a family and be successful in his own right. To not give up on a daily basis is the real genetics you need to be a strongman".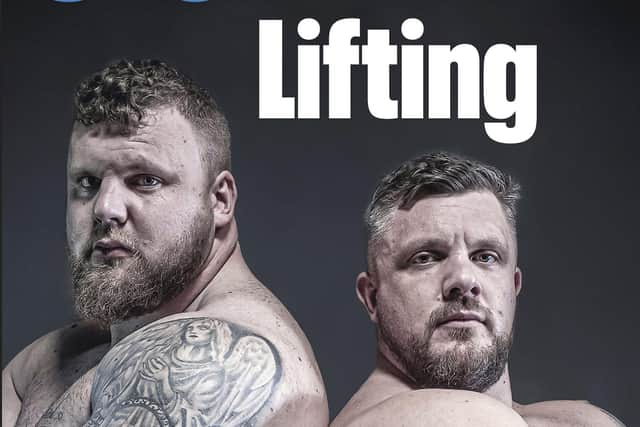 Their career choice definitely involves commitment. Alongside the motivational talks they do for other companies, the YouTube channel (with 227k followers), maintaining a social media presence (65.5k followers on Instagram), sponsorship contracts and building their brand, every weekday is taken up with intense training.
On Monday, it's "predominantly deadlift day and back accessories, that's a really heavy day", says Luke, while Tuesday involves overhead pressing.
"Wednesday can be an active recovery day, which consists of physio, chiropractic work, acupuncture, conditioning and cold therapy, while Thursday is our leg day. Friday is our biggest event session, and that can be up to four hours, depending on what we're doing".
Their success is most likely down to a combination of ambition, that positive mindset and genetics, but also the support of their parents. Their mum was always the biggest cheerleader of The Highland Oak and The Albatross. The book has been dedicated to her.
As Luke says, "She was always the loudest one in the crowd when she was watching us compete. I know she'd be very proud".
Lifting: The Stoltman Brothers, £20 hardback, Ebury Spotlight, out now
Comments
 0 comments
Want to join the conversation? Please or to comment on this article.