East Neuk event encourages brave men to try wild swimming in the North Sea
The owner of Wild Swim Adventures hopes that blokes can start enjoying cold water benefits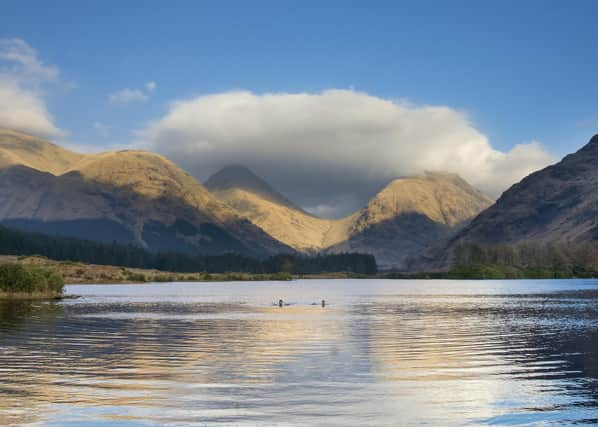 Wild swimming has proven to be more than a passing fad.
An increasing number of intrepid people do it regularly, and loads have given it a whirl once, even if that has just involved going ankle deep and running out again, screaming.
However, it does seem that the majority of fans are women.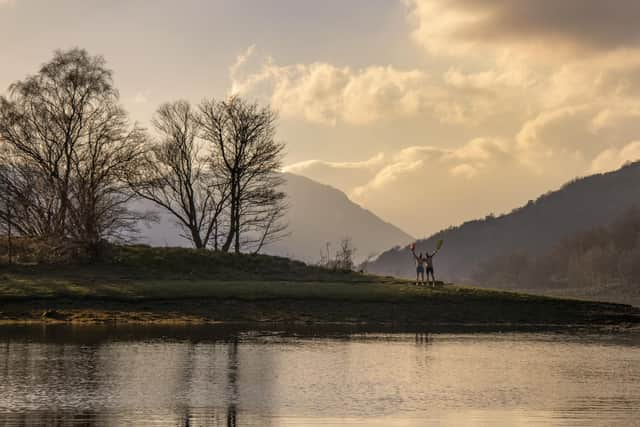 For some reason, men haven't donned their Speedos and taken the activity up quite as readily.
If anyone's going to change that, it'll be professional therapist and cold water exposure coach Drew Smithsimmons of Wild Swim Adventures. On Friday August 4, from 10am, along with forager and chef, Jayson Byles, who will be doing the foraging and fireside cook-up element of the day, he's running a Foraging and Fortitude, Menu's Ocean Training sessions, as part of Bowhouse Food Hub and Balcaskie Estate's new programme of events.
It'll involve a safe wild swim in the North Sea as well as immersion in a -5 water bath.
Smithsimmons reveals more, below.
Are more women than men into wild swimming?
Nearly all groups we know of are mainly female. There is a much larger female community which is a wonderful thing but may be discouraging for many men who do not see themselves represented in that community. We regularly run a mixed group which has a ratio of 60/40 men to women.
How will it benefit them?
Everyone is different but we tend to see men, in particular, suffering in silence and isolated from support. Cold water swimming helps as a release. It boosts fitness, lifts mood and mental wellbeing and gives a social side to be able to chat about issues if and when it helps to do so.
How did you become interested?
I have worked in mental health for nearly 20 years, most recently doing research with NASA on astronaut health, and had an understanding of the physical systems at work with cold exposure. When I started getting in the loch every day in winter what I did not expect was the sudden and deep calming effect, mentally. It makes sense to me now but it is no less wonderful and valuable to me. Having experienced it, I know I will always want it to be a central part of my life.
How do you overcome your fear?
In lochs, the dark water means you cannot judge the depth, it is like peering into an abyss. That said, knowing fresh water doesn't have jellyfish or sharks, the sea is a different prospect. No one likes getting seaweed wrapped around them but of course what we are most mindful of are currents and prevailing conditions. Not all beaches are suitable swimming locations. If you do not know a spot, you should talk to someone who does first. In all situations, it is important not to stay in the cold too long. After you get out of the water, the cold exposure continues to cool your core and you will experience 'afterdrop'. If you have stayed in too long and taken on too big a 'dose', it can lead to hypothermia later on that day. In properly cold conditions we set alarms to keep a track of time and watch ourselves and each other for signs it is time to get out.
We will discuss the power of the cold to be a 'reset' button, something we hear so often from people who swim with us. It helps us to see the wider perspective and can be achieved either by a cold shower or bath if you don't fancy swimming. Frequent immersion with slow incremental increases in exposure is more effective than big but infrequent doses of cold. It is about building the capacity to be in the cold and the body to rewarm itself, progressively. Five minutes of mild exposure a day is far more powerful than one big dose once a month. We will discuss training with cold conditioning and techniques for managing the initial stress of immersion.
How is the ice bath experience, compared to swimming in the sea?
It is more meditative and many find it a more intense experience of the cold. In the sea there are waves and current and much more going on to engage your mind. You can also swim hard to help warm your core. The ice bath focuses your senses on the cold entirely; on accepting it, relaxing into it, and can leave you feeling weightless, very calm, and, on re-warming, with a pleasant warm tingling all over for a lingering period.
Why did you and Jayson decide to do an event together and do the foraging and swimming work well together?
I reached out to Jayson for advice on the sustainable harvesting of seaweed for personal use in cooking due its amazing properties. I had got in touch following a period of research where Jayson stood out as an expert in his field who was continuously out there in the intertidal zone teaching people to forage, not just talking about it. We got to talking about how the ocean, the cold water and the seaweed it nourishes, has so much to offer our health and thought how we could bring together the food and exposure elements into one supportive experience for people.
What is your favourite kind of swim?
Early morning, immersed in the dawn chorus across the misty surface of the water, which is just being lit up by the first rays of sunshine. Whatever happens later, it is already a good day if I started it that way
Comments
 0 comments
Want to join the conversation? Please or to comment on this article.