'Boxed' limited edition Scotland top to go on sale - with restock update over 150th anniversary kit
A boxed limited edition Scotland top is to go on sale - but fans will be faced with an even higher bill than those who managed to get their hands on the 150th anniversary kit when it was first released.
However SSC members will be charged an eye watering £119 for the boxed edition, or £150 for a limited 873 which also offer a commemorative coin and commemorative miniature blended malt whisky.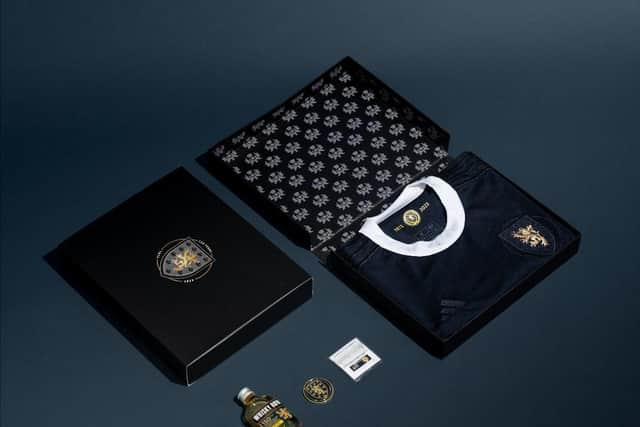 The SFA also gave an update on restocks of the commemorative top – with the organisation confirming behind-the-scenes work with the exclusive retail partner, JD Sports, and kit partner, adidas to re-stock.
Writing to SSC members the SFA confirmed advanced talks on production timelines - with the aim of having additional supplies of the limited edition top in place before the 150th Anniversary Heritage Match against England in September.
Exact release details are yet to be confirmed.
SSC members will have an exclusivity window on the boxed kit from 9am on Thursday, 30 March that will run until 12 noon on Monday, 3 April before any remaining stock is released on general sale.
One features the shirt with a printed clam shell box, in a matt finish are are available in kids' sizes (7-8 years to 15-16 years) and priced at £90, women's sizes (XS-XXL) and men's sizes (XS-XXXL), priced at £119.
There is the second version which comes with a limited-edition version that comes complete with a commemorative coin and commemorative miniature blended malt whisky. 873 of these have been produced and come in women's and men's sizes, priced at £150.
Links will be sent to SSC members when the boxed versions of the kit are available.