Scottish farming: £20,000 funding for research position into sustainability of north Highland crofts
A new fellowship with funding of up to £20,000 has been launched to research the sustainability of crofts and small farms in the North Highlands.
The North Highlands, which include Caithness, Sutherland, and Ross and Cromarty, comprises of thousands of individuals farms and crofts.
Due to its challenging land quality, the region is almost entirely classified as 'Less Favoured Area – Severely Disadvantaged'.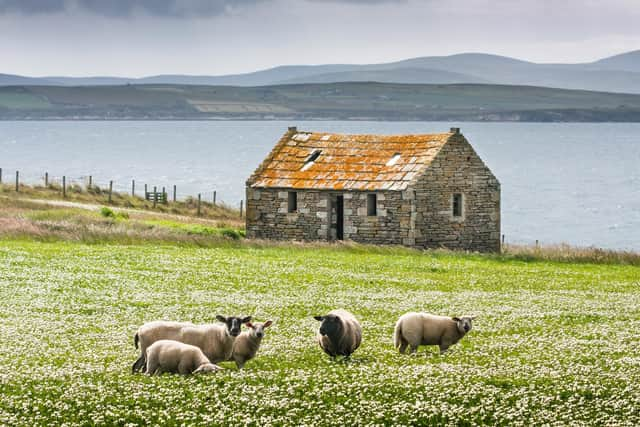 Producers in these areas tend to be 'Agriculture of the middle' (AOTM) producers which are small to medium sized producers that supply food to farmer's markets, but which are not large enough to be part of the global food system.
The new position, announced by the not-for-profit organisation the North Highland Initiative (NHI), seeks to investigate the potential of these smaller lots to work at a scale that would allow them to supply to local hotels and restaurants, local shops and supermarkets.
This project, which will run until March 2024, will examine the ways this can be done, whether this is increasing a small farm's food outputs, increasing the quality of their produce so that it's not simply treated as a commodity, or improving routes to local and regional markets.
The NHI, founded by King Charles in 2005, is one of the supporters of the new Ag of the Middle Fellowship alongside the Food Farming and Countryside Commission, the Scottish Crofting Federation, Scottish Environment, Food and Agriculture Research Institutions, and Scottish Agricultural Organisation Society.
The fellowship is funded through variety of grants but also with the NHI's product line Mey Selections – which is sold through Sainsbury's.
Judith Batchelar, of NHI, said: "This is an exciting opportunity to understand and support the development of sustainable farming and food systems in our region.
"This project offers the potential to support our farmers, local environment and the wider community in a really practical way and we're delighted to be supporting it."
The deadline for applications is 5pm on the November 15, with interviews to be held within two weeks following that date. Applications should be made to [email protected].
The announcement comes as results from Scotland's latest Agricultural Census showed mixed findings across the sector.
There has been a three per cent decline in cattle numbers compared to the five-year average, with beef cattle breeding herds specifically decreasing by six per cent over the same time frame.
Meanwhile dairy cattle breeding herds increased by three per cent.
There has been a decline of two per cent in sheep compared to the five-year average while pigs have increased by 5 per cent.
Comments
 0 comments
Want to join the conversation? Please or to comment on this article.