Scotland rewilding: Durrell trust behind bringing back 'world's rarest duck' has eyes on capercaillie numbers in new Dalnacardoch rewilding project
The organisation set up by author and conservationist Gerald Durrell has secured a lease for a former shooting estate in Perthshire.
An international conservation group behind boosting numbers of the "world's rarest duck" has bought its first bit of land in Scotland with plans to restore some of the country's most endangered species, including the capercaillie.
Durrell Wildlife Conservation Trust, set up by renowned author and conservationist Gerald Durrell in 1959, has secured the lease for an 18,500-acre former shooting estate in Perthshire.
The Dalnacardoch Estate, which lies within the Cairngorms National Park, halfway between Blair Atholl and Dalwhinnie, was bought earlier this year by a family foundation who decided to lease it to Durrell for a 100-year long rewilding project.
The Trust, which will be working with the Cairngorms National Park Authority (CNPA), intends to use hands-on species management and habitat restoration techniques to revive what it described as an "out of whack ecosystem." It also aims to transition away from Dalnacardoch's historic use as a sporting estate and develop a more diverse range of activities for the community such as conservation education programmes and possibly tourism.
Some of the immediate tasks at hand include engaging with neighbouring estates, planning native woodland restoration, controlling deer numbers, and thinning out Sitka spruce plantations on the estate, said Durrell's chief executive Dr Lesley Dickie.
In the longer term, once a healthier ecosystem is established, she said the team will then look at intensive management practices for restoring a suite of species that have either declined or disappeared from the area altogether.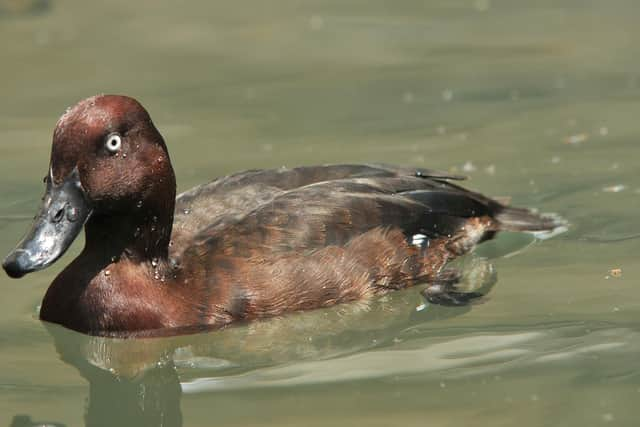 One of these techniques, which Durrell prides itself on, is captive management.
The Trust recently celebrated the return of the Madagascar pochard, thought to be the world's rarest duck, to its ancestral home on Lake Alaotra in Madagascar, where the last individual was seen more than 30 years ago. It was previously thought to be extinct for 15 years, before a tiny population was found clinging to survival on a remote lake in 2006.
Durrell's conservation programme involved the captive breeding and release method which has helped the known population of the pochard increase from 26 individuals to 119.
Durrell's chief scientist professor Carl Jones also pointed to the Trust's work with five bird species on Mauritius that were reduced to known populations of a dozen or less but that have all recovered as a result of intensive captive management practices.
He said the goal with the Dalnacardoch project is to use the same techniques to restore some of Scotland's critically endangered species, including the capercaillie, which used to be a resident on the estate up until about a decade ago. The RSPB's latest figures from 2021 show there are 542 capercaillie left in the whole of Scotland, while the Game and Wildlife Conservation Trust had the figure at just 304 in 2020.
"We have spent many years learning how to breed critically endangered species in captivity and then releasing them back into the wild," professor Jones said. "What we have found is that to improve productivity and survival, you need to support the animal once it's been released for a short or a long period of time while they are getting established by providing food or nest sites or in some cases controlling predators.
"When populations build up you can always step back. Early on however in the reintroduction programme, it's essential all the individuals live and that most of them get round to breeding and you can only achieve that by looking after them intensively until they are well established."
He said captive management will be just one method used in a range of other techniques to restore wildlife in the area depending on the species and how the landscape develops.
"We are very excited about Scotland because this project is giving us the opportunity to apply our range of techniques to species here in Britain," he continued.
"What we have noticed with our work over the last six decades is how powerful restoration was in driving whole ecosystem restoration.
"For example our work with the Madagascar duck has led us to working towards restoring entire wetlands."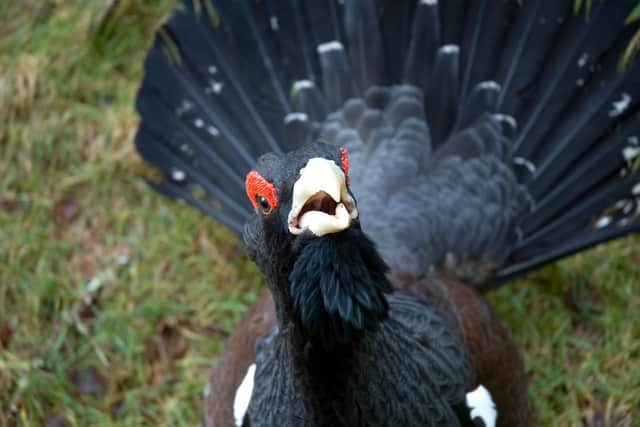 The professor said a critical part of a species reintroduction programme is knowing the animal well.
He said the reason why Durrell has been successful in its conservation work is because people who work in captive breeding know the animal they are working with intimately.
With Dalnacardoch being the first Scotland-based project for the Trust, professor Jones said working with stakeholder groups and experts with knowledge of species local to the area will be essential to their work ahead.
"A lot of the techniques that we use for critically endangered species come from people like gamekeepers who develop techniques on managing game animals," he said.
"The capercaillie, for example, became extinct in the 18th century and was reintroduced in the 1840s and the gamekeepers developed techniques for that reintroduction including cross-fostering the eggs to black grouse.
"In fact, the reintroduction of capercaillie to Scotland was probably the first successful reintroduction project in Britain of a native species.
"Gamekeepers know a lot about managing wild populations and we see them as really important for helping us develop techniques for some of the other native species that we want to restore."
While management of the estate is changing hands, head keeper at Dalnacardoch Kevin Simpson is staying put to work with Durrell.
Having worked on the estate for the last 37 years, the 56-year-old is no stranger to the wildlife on the ground.
"I have been here most of my life and I know the movement of the deer and what's happening with the other animals about so hopefully I can be of help," he said.
He said the estate is already home to a diverse range of species such as raptors, water voles, and curlew and has previously worked in conservation projects including the translocation of a golden eagle chick to the South of Scotland Golden Eagle Project.
But he said he is aware and open to the changes ahead.
"Durrell wants everything to be science-based and will tell us what they want to see on the ground and how to do things going forward," he said.
"Shooting estates are in the public eye a lot at the moment and there are a lot of changes, more in the last five to ten years than I've seen in my time working here. I think we need to embrace some of them."
Grant Moir, chief executive of the CNPA, said: "We're delighted to be working with the Durrell Wildlife Conservation Trust on the long-term restoration of Dalnacardoch Estate.
"This collaboration will be vital in helping achieve our National Park Partnership Plan commitments, particularly around ecological restoration, net zero, woodland expansion, peatland restoration, and green skills and training.
"It's also encouraging that Durrell plans to work so closely with neighbouring landowners and with the local community, developing a lasting vision that reflects the unique environmental and cultural heritage of the area."
The Trust said its conservation projects are supported by various income sources, including grants, donations, and commercial activities and Dalnacardoch will operate in the same way.
The family foundation that owns the estate said it wished to conduct its work confidentially.
Comments
 0 comments
Want to join the conversation? Please or to comment on this article.