Interview: tech entrepreneur Ewan Kirk on a philanthropic portfolio career
"It's very much a 'portfolio life'," says entrepreneur Ewan Kirk of his current duties that encompass helming his own philanthropic investment vehicle and holding various board roles, after having considerably boosted his wealth with the 2016 sale of his hedge fund.
"I'm a little bit of a 'sponge' for information, so it's fun to be dealing with different things and learning new things all the time," he adds. Other roles tapping into his know-how at present include non-executive director of defence giant BAE Systems; chairman of DeepTech Labs, a Cambridge-based accelerator focused on building deep technology companies; and Royal Society entrepreneur in residence at the maths department of University of Cambridge where had had studied.
Kirk is also behind The Turner Kirk Trust, which he founded with his academic research specialist wife Patricia Turner. He describes it as an evidence-led, multi-million-pound family foundation that supports science, technology, engineering and maths (Stem), conservation, and early child development causes in the UK and developing world, and is billed as one of the largest private funders of fundamental mathematics research in the UK.
Earlier this year it announced that it was providing major funding to the University of Glasgow, another of his alma maters, to roll out a pioneering pilot course to disadvantaged schools in the west of Scotland. The project aims to improve primary school children's aptitude and confidence with Stem subjects via spatial skills training, with findings set to be reported in the first quarter of 2024,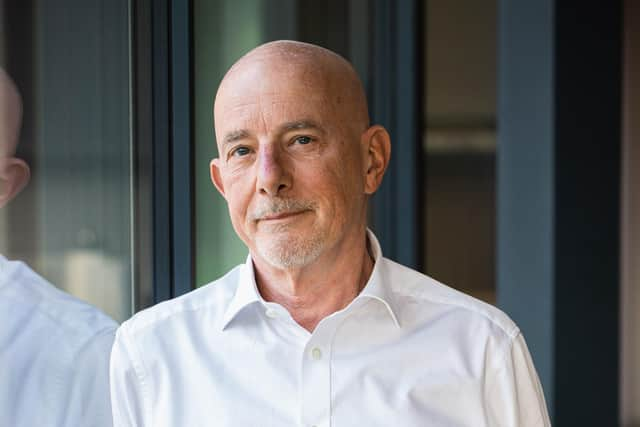 "When you support a project, what you're really doing is supporting the people who are running it," he says now. "And the team at Glasgow were incredibly forthright, helpful, easy to deal with, credible, smart – they were everything that we wanted them to be, so that made it very easy to support it."
He also says the initiative dovetails with his adamant belief in the concept of "permission to fail". Indeed listed among the Trust's core principles is "smart risk-taking, encouraging and embracing failure in order to find breakthrough solutions".
Kirk says: "Actually, if a project attempts to do something, and fails, I think that's quite a good thing, because you've learned something." And the Trust can take on a level of risk not afforded to, say, public sector organisations gambling taxpayers' money. "If you prove that [an idea] does work, then it's something that governments or businesses can get behind and leverage up."
Taking a calculated approach to risk is something that has powered the career of the businessman who led Goldman Sachs' quantitative technology group, after studying, among other topics, natural philosophy and astronomy, then applied maths, and later doing a PhD in general relativity.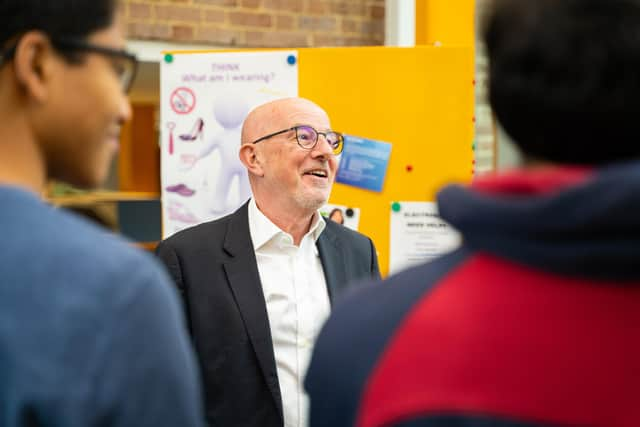 His degrees came after he had mulled his future career path while growing up in Cumbernauld, and states: "The only thing I had going for me was I was quite good at maths, because I wasn't very good at football, and I wasn't very good at fighting."
He then got into computer science, and merging this with his mathematical smarts "opened up an enormous amount" of options for him. "And I was in the right place at the right time," he says, stating that for one thing he was in Cambridge at a time when organisations such as computing giant Arm were starting.
Kirk was also close to London, "just as the financial services industry realised that what they actually needed was mathematicians and programmers rather than people in stripy shirts and braces".
He founded hedge fund Cantab Capital Partners, coming up with the closest they could to a crystal ball to predict the market, using tech and talent to harness an "enormous" amount of data. "It was a great place to work," he reminisces, the "vast majority" of its workforce numbering about 60 comprising "geeky, nerdy men and women who just love data, and computers and mathematics – it was literally the best place on earth."
In terms of the advantages of bringing his maths into the business world, he says: "It isn't that there's some magical algorithm that just creates a successful company. It's not about that. But it is about understanding uncertainty and quantifying it. And then once you understand the uncertainty, you can make a decision."
Proof however that he had created a successful firm was very much evidenced when 13 years after he founded Cantab, he sold it to Swiss asset-manager Gam for more than £160 million, with the latter noting that Cantab at the time managed $4 billion (£3.3bn) in assets for institutional clients worldwide.
That said, not all of his university endeavours led to major success, with his student band failing to make it big, although he says he still plays guitar "all the time".
But it now has to jostle for space in his diary with his varied other duties. He doesn't see himself following in the footsteps of famous Scottish philanthropists such as Andrew Carnegie, who is credited with having given away 90 per cent of his wealth and has inspired business tycoons such as Sir Tom Hunter and Sir Ian Wood.
Kirk says he is instead taking his own approach. "I think part of the trick with doing philanthropy well is to have a core set of beliefs, and a core set of things you want to support. But then within that, be flexible about what it is that you would like to do… it's important to do things that you think are going to be quite fun to be involved in."
And a major buzz now for the entrepreneur, who also invests in and mentors burgeoning tech start-ups, is to hear and learn from founders with "the passion, the smartness, the enthusiasm". He explains: "It's very easy to become jaded… it's good for one's soul to work with enthusiastic people who, with a little bit of guidance and a little bit of mentorship, could create world-beating firms."
Comments
 0 comments
Want to join the conversation? Please or to comment on this article.