Interest rates: How the latest hike will impact borrowers and savers and when rates will start falling
The Bank of England's decision to nudge up borrowing costs to the highest level since March 2008 will have come as little surprise to anyone but with the fight to control inflation seemingly nearing its end, cash-squeezed consumers and businesses have become eager to know when interest rates will head back down.
The quarter-point hike in the base rate to 5.25 per cent marked the 14th rate increase in a row and came as the central bank said it expects the UK government to meet its pledge to halve inflation by the end of the year. It anticipates that the annual consumer prices index (CPI) measure of inflation will likely fall below 5 per cent in the final quarter of 2023. That rate most recently stood at 7.9 per cent and has gradually eased back from last October's peak of 11.1 per cent. However, the Bank has faced criticism for not acting decisively enough to curb spiralling prices with comparisons made with the US Federal Reserve's more aggressive stance, which has resulted in inflation there coming down rapidly to 3 per cent.
Some analysts had been forecasting a further half-point hike in the base rate at the August meeting, which would have matched the shock increase in late June. Most experts now expect at least another one, and most likely two, quarter-point hikes before the period of fiscal tightening is through and inflation is firmly on the way back down towards the Bank's 2 per cent target.
Minutes from the latest meeting revealed a three-way split. Two members of the Bank's decision-making monetary policy committee (MPC) voted for a larger half-point increase, while one wanted to keep the rate unchanged. The majority said that some of the risks of more persistent domestic inflation had "crystallised", a word that the Bank used repeatedly throughout its report.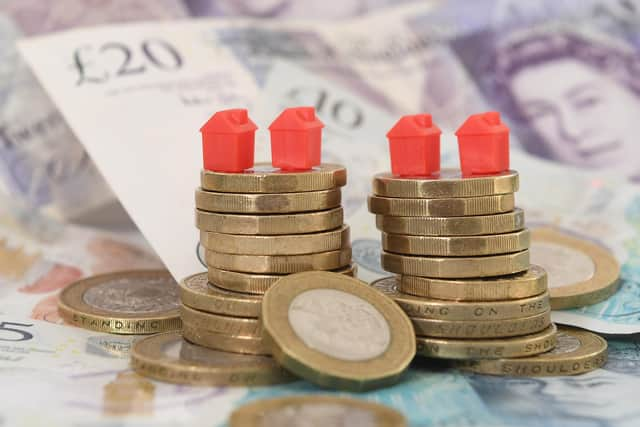 Rob Morgan, chief investment analyst at Charles Stanley, said the end of the rate hiking cycle "could now be in sight" amid signs that inflation has turned the corner. He added: "Market expectations for the peak rate have receded in recent weeks thanks to June's CPI surprise. Having reached 6.5 per cent [interest rate projection] on July 11 in the wake of data showing record wage growth, the latest consensus is 5.75 per cent by the year end. From that point markets are pricing in rates remaining at this sort of level for a while with no significant cuts coming in the first half of 2024."
The rate decision came just hours after it emerged that the UK's services sector had grown at its slowest rate for six months in July as subdued consumer demand and higher interest rates weighed on business. That downbeat PMI survey stoked recession fears and will no doubt have played on the minds of the MPC members. The Bank has downgraded its GDP growth forecast for 2024 from 0.75 per cent to 0.5 per cent and for 2025 from 0.75 per cent to just 0.25 per cent.
Luke Bartholomew, senior economist at Scottish investment giant Abrdn, said: "The combination of more encouraging inflation news and weaker activity data was enough to cause the Bank to slow its pace of rate hikes. And our view is that we are now drawing towards the end of the interest rate hiking cycle, with the economy likely to enter into a recession later this year."
Scottish Friendly savings expert Kevin Brown added: "We are hopefully nearing the end of this record-breaking run of consecutive rate rises. If inflation continues to slow, then the MPC will be hard-pressed to keep pushing rates higher. However, while we may be approaching the peak, the struggle is far from over for households."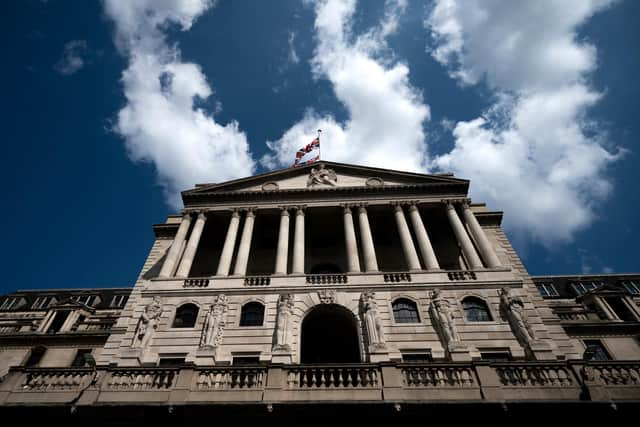 Laura Suter, head of personal finance at investment platform AJ Bell, said the Bank was not expected to start cutting the base rate until spring next year, adding: "It might feel like madness to call peak interest rates when the Bank of England has just raised rates for the 14th time, and the market is still pricing in another couple of hikes this year. But for consumers this could be peak interest rates, as banks and building societies have started cutting both savings and mortgage rates."
In encouraging news for some borrowers, brokers have said that the rise in the base rate has already been priced into fixed-rate mortgages - and they could even fall. On the flip side, savers will be hoping that the benefits of higher interest rates are quickly and fully passed on, though that is not a given.
It comes as the Financial Conduct Authority (FCA) set out a 14-point action plan earlier this week to ensure banks and building societies are passing on interest rate rises to savers appropriately and offering them better savings rate deals. The FCA found that while the rates on savings products have been rising, with several now offering 6 per cent or more on one and two-year fixed deals, this has been happening more slowly for easy access accounts, though some of those now exceed 4 per cent.
Tobias Gruber, founder of My Community Finance, said: "Although this hike in the base rate brings more misery for borrowers, it emerges as a silver lining for savers, providing banks swiftly pass on rates to their customers. Justifiably so, the FCA is piling on the pressure for high street banks to treat customers more fairly. It's high time for banks to cease profiting from interest rate fluctuations while dragging their feet in extending these benefits to their customers."
Comments
 0 comments
Want to join the conversation? Please or to comment on this article.