Edinburgh AI specialist gets £8 million boost to tackle energy planning delays
An Edinburgh-based artificial intelligence specialist has raised more than £8 million in funding to help transform the energy infrastructure planning process
Continuum Industries is behind technology that promises to accelerate the global energy transition by helping infrastructure developers complete work that typically takes 12 months in as little as eight weeks, while "minimising impact on the environment and communities". The firm has raised $10m (£8.1m) in a new funding round led by venture capital outfit Singular. Previous investors Credo, Playfair, Techstart Ventures and angels including executives from UiPath, Skyscanner and power giant SSE also participated in the round.
The major cash injection will support Continuum Industries' continued growth as it aims to double headcount and expand into new territories over the next 12 months. It brings the company's total funding to date to $15.5m.
Founded in 2018, Continuum is supporting customers in the UK, the Netherlands, Spain, Italy, and the US - including National Grid, SSEN Transmission, National Gas Transmission, Fred Olsen Seawind and Iberdrola Group - with the assessment of thousands of miles of assets across large-scale projects.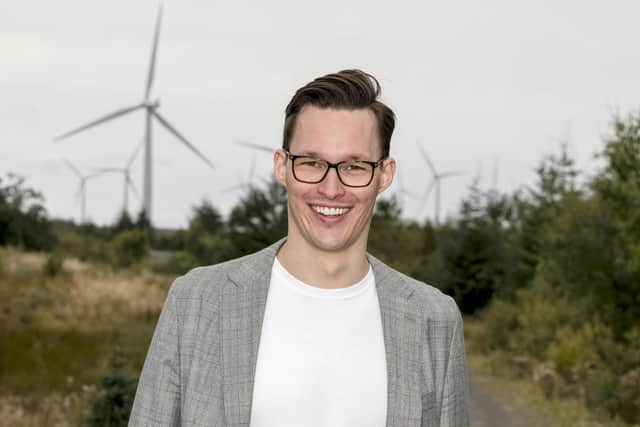 Bosses at the capital firm said demand for energy and utility infrastructure was growing all the time, with electricity grids alone projected to double in size by 2050 to connect critical renewable energy sources. However, they noted that the planning process was complex and the current pace of development is "too slow to meet net zero targets".
Grzegorz Marecki, co-founder and chief executive of Continuum Industries, said: "If we are going to deliver the energy transition required in time to meet global climate goals, we need to completely rethink worldwide energy infrastructure - transforming what we have, but also building considerably more, and doing so at an unprecedented pace. The best way to do that is to work smarter, not harder - as highlighted by the UK Electricity Networks Commissioner, automated infrastructure planning processes, such as those that we provide, have a big part to play. But the impact of technology needn't be limited to the planning stage - we're excited to bring its transformative power to developers throughout the development process as we continue to grow with this new funding."
Growing the company's engineering and product teams will also facilitate the creation of new "cutting-edge functionality" to support developers across more project stages. Marecki added: "We have an exciting and important opportunity to accelerate the march of the infrastructure industry into the digital age and make a lasting impact for people and the planet."
Henri Tilloy, a partner at Singular, said: "Infrastructure is a vital, but under-discussed, aspect of the energy transition. Without robust, future-fit infrastructure to transport the growing amount of energy and utilities we need - especially as renewables come online in larger and larger volumes - all the innovation that goes into new generation and storage solutions will be wasted.
Grzegorz and the team at Continuum have built impressive technology and are already working with some significant names to enable infrastructure to be delivered at a pace that matches the urgency of the situation. We're pleased to be supporting them."
Comments
 0 comments
Want to join the conversation? Please or to comment on this article.