Chivas Brothers hits ten-year high as whisky lovers go premium
Scotch whisky giant Chivas Brothers has toasted its strongest performance in a decade amid a growing trend for drinkers to trade up their tipple.
The firm, part of French spirits empire Pernod Ricard, said Chivas Regal had achieved global growth of 25 per cent, with a particularly strong performance recorded in India and Japan. The core brand's success was driven by its aged range, with Chivas Regal 18 cited as the top 18-year-old blended Scotch globally by both volume and value in 2022.
Newly published results for the full year to the end of June 2023 show that Chivas Brothers' net sales were up 17 per cent, year on year, taking total sales to a ten-year high. Bosses said the result demonstrated ongoing strong global demand for Scotch and reinforced the company's "long-term premiumisation strategy". Demand for the firm's "prestige" products have outpaced growth of the total brand portfolio over the past two financial years.
Among the group's other key brands, Ballantine's grew by 13 per cent in the year just ended. Royal Salute enjoyed a surge of 32 per cent as the brand "continues to elevate" through exclusive luxury releases such as the Coronation of King Charles III Edition. It showed standout growth in the US, along with double-digit gains in core Asian markets including Korea, India and Taiwan.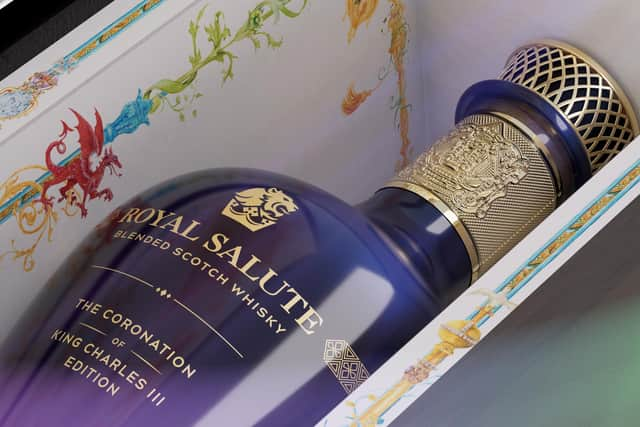 The Glenlivet continued its upward trajectory with 9 per cent growth and was the best-selling single malt by volume in 2022, according to industry data, setting the brand in strong stead for its 200th anniversary in 2024. Specialty brand Aberlour, part of the broader Chivas Brothers single malt brand portfolio, grew by 11 per cent in the "highly competitive" malts category.
Jean-Etienne Gourgues, chairman and chief executive of Chivas Brothers, said: "We have had a very strong performance and Chivas Brothers has outperformed the market. The premium brands have been selling a lot more, which reflects our premiumisation strategy. Our highest growth of the last decade reinforces our position to shape the future of sustainable Scotch while continuing to meet demand."
Alongside the sales growth, Chivas confirmed more than £60 million in planned investment over the next three years to accelerate its energy and carbon reduction measures in a bid to achieve "carbon neutral distillation" by the end of 2026. It follows the company's recent decision to make its carbon cutting technology "open source" to help the wider industry hit its net zero goals. The latest investment will include heat recovery technologies and the installation of electric boilers across viable distilleries.
Gourgues revealed that more than 200 requests had been received since making the tech open source, with a number of those coming from outside the industry, and from as far afield as Australia, China and Japan. He added: "We have fast-tracked a number of sustainability initiatives to meet our own ambitious targets and remain committed to supporting the industry in ushering in this new era - as we demonstrated earlier this year by making our heat recovery findings open source."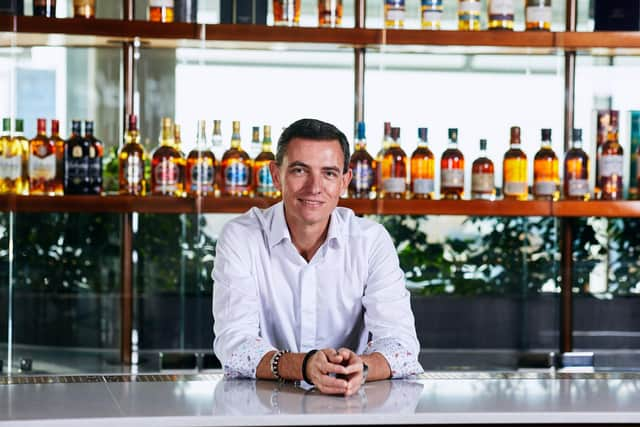 Parent group Pernod Ricard - the world's second-biggest spirits group after Diageo - reported total net sales of just over €12.1 billion (£10.4bn), marking organic growth of 10 per cent. Over the 12 months to June 30, profit from recurring operations topped €3.348bn, an organic or self-generated rise of 11 per cent, beating analysts' forecasts. However, the group cautioned that sales would cool in the key Chinese and US markets in the first quarter of its new financial year.
Chairman and chief executive Alexandre Ricard said: "Pernod Ricard once again delivered a very strong full-year performance, achieving double-digit broad based growth in sales and earnings despite a volatile environment. While the environment remains challenging, I am confident in Pernod Ricard's ability to deliver on its medium-term objectives."
The results come just weeks after Johnnie Walker maker Diageo cheered higher annual sales as drinkers continue to trade up. Unveiling sales of £17.1bn for the year to 30 June, representing organic net growth of more than 6 per cent, chief executive Debra Crew pointed to double-digit growth in Scotch whisky, tequila and Guinness, with the group's "premium-plus" brands contributing 57 per cent of the overall organic sales growth.
The London-listed company ranks as the world's largest spirits maker, with almost 30 malt distilleries in Scotland and some 3,500 employees north of the Border out of a global workforce of 30,000. It owns major global brands such as Guinness stout, Smirnoff vodka and Captain Morgan rum.
Diageo also slammed the recent changes to UK alcohol duty, branding them a "headwind" as the industry tackles higher costs and economic uncertainty. Ewan Andrew, the group's Scots-born president for supply chain and procurement, said: "Our conversations with the UK government were around commitments to look at making Scotch and gin producers in Scotland more competitive and that has not happened at all. You don't need to be looking at tax increases but you do need to be looking at a fairer and more equitable system." Chivas' Gourgues said the duty shake-up had "come at a very bad moment".
In July, Edrington, the whisky and spirits producer behind Speyside premium malt The Macallan, cheered a year of "outstanding growth and investment" after its revenues topped £1bn for the first time. The spirits maker said its flagship brand had continued to lead the company's performance, with high demand for premium products including The Macallan James Bond Collection, The Red Collection 77-year-old and The Macallan M series.
Comments
 0 comments
Want to join the conversation? Please or to comment on this article.