Whisky giant Diageo toasts profit rise as drinkers go premium but slams alcohol duty overhaul
Johnnie Walker maker Diageo has cheered higher annual sales as drinkers continue to trade up but slammed this month's changes to alcohol duty, branding them a "headwind" as the industry tackles higher costs and economic uncertainty.
Unveiling sales of £17.1 billion for the year to 30 June, representing organic net growth of more than 6 per cent, chief executive Debra Crew pointed to double-digit growth in Scotch whisky, tequila and Guinness, with the group's "premium-plus" brands contributing 57 per cent of the overall organic sales growth. She also paid tribute to former chief executive Sir Ivan Menezes, who passed away in June, aged 63, following a brief illness, saying she was "proud of how our Diageo family has come together in recent weeks".
The London-listed company ranks as the world's largest spirits maker, with almost 30 malt distilleries in Scotland and some 3,500 employees north of the Border out of a global workforce of 30,000. It owns major global brands such as Guinness stout, Smirnoff vodka and Captain Morgan rum.
Changes to the way alcohol is taxed in the UK have led to hikes of up to 20 per cent on wine while other low-strength options now cost less. The UK government's decision to tax alcohol based on its strength has led to spirits and wine makers complaining they have been unfairly hit.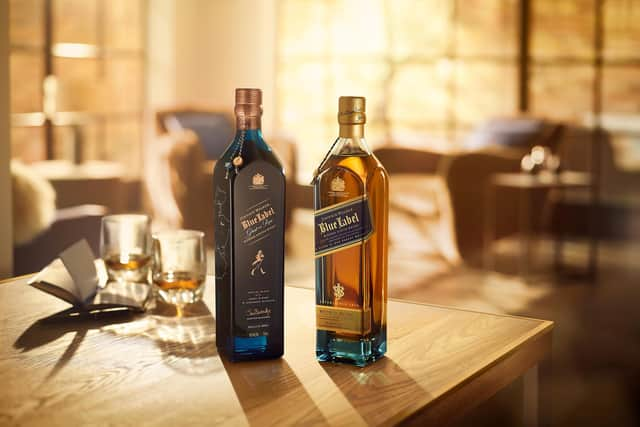 Ewan Andrew, Diageo's Scots-born president for supply chain and procurement, said: "We have been working these [changes] through but for the UK market this is definitely a headwind. I think consumers are really going to feel this impact - it's going to add quite a significant amount. Our conversations with the UK government were around commitments to look at making Scotch and gin producers in Scotland more competitive and that has not happened at all. You don't need to be looking at tax increases but you do need to be looking at a fairer and more equitable system."
Alongside its solid sales numbers, the group reported higher-than-expected full-year operating profit, up 5.1 per cent at £4.6bn. The higher sales came despite a dip in volumes. The group has been raising prices to counter cost pressures across its global markets.
Crew, who was formerly chief operating officer, said: "Looking ahead, I expect operating environment challenges to persist, with continued cost pressure and ongoing geopolitical and macroeconomic uncertainty. This requires us to move with greater speed and agility. My near-term opportunities to drive the business focus on bolder and faster innovation, stepping up operational excellence to meet consumers' evolving tastes and preferences while driving Scotch, tequila and Guinness. I believe total beverage alcohol is an attractive sector underpinned by strong consumer fundamentals, including population growth, increased spirits penetration and resilience in premiumisation globally."
Mark Crouch, an analyst at trading and investing platform eToro, noted: "Overall, Diageo has put in a strong performance in the year ending 30 June. Scotch, tequila and beers have performed particularly well, as have the drinks giant's premium-plus brands. That suggests consumers are not trading down when it comes to alcohol, regardless of the bleak economic outlook."
Comments
 0 comments
Want to join the conversation? Please or to comment on this article.