Analysis: Scots names making the grade in J.P. Morgan Private Bank's Top 200 Women-Powered Businesses report
Nearly 20 businesses from north of the Border have found themselves included on a prestigious new list of women-led firms – but Scotland is mirroring the UK-wide evidence of remaining gender parity challenges.
J.P. Morgan Private Bank has just released its latest annual Top 200 Women-Powered Businesses report, which covers 2022 and shows that since 2013 there has been a "consistent upward trend" in both the volume and total value of exits of businesses founded, led or managed by women in the UK.
The study now in its third year analyses the 13,255 high-growth, women-powered companies across the country – a category defined as having been founded, or led by women, having a management team that is at least 50 per cent female, or majority-owned by females, and having reported a minimum turnover of £5 million as per latest financial accounts. The top 200 are then ranked based on growth in sales, headcount and valuation – with Starling Bank, which was founded by Anne Boden who recently announced that she was stepping down as chief executive, ranking top altogether.
In terms of representation from north of the Border, the report (produced using Beauhurst's data) highlighted that there are 958 women-powered businesses in Scotland accounting for 31.8 per cent of the high-growth population in the region, up from just under a quarter in 2021.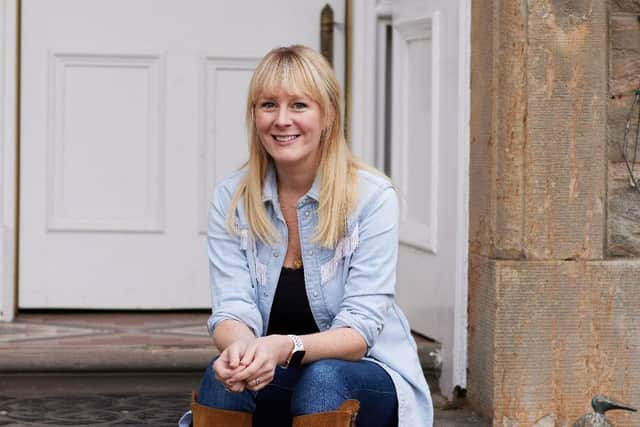 Ranking in the top 200 are construction firm Linear Projects that is based at Eurocentral just off the M8, which comes in at ninth place, followed by McQueens Dairies (20th), Aberdeen-based accountancy firm Activpayroll (37th), Edinburgh-based recruiter Core-Asset Consulting (38th), packaging and printing firm Bell & Bain (41st), Cawley Hotel Group (66th), engineering and construction specialist W M Donald (78th), builder, painter and decorator group Bell Group UK (83rd), and roofing, cladding and building facade firm Curtis Moore (87th).
Importance
Reacting to being included on the list, Darina Garland, co-founder and co-chief executive at Ooni, said is "fantastic". She added: "It means a lot to me even more than it would have a few years ago. Over the last few years, I have realised the importance of role modelling and how key it is to give women-powered businesses a platform. I think it's important for women to see other women building businesses, have them as role models, and believe they can accomplish the same things – or even better."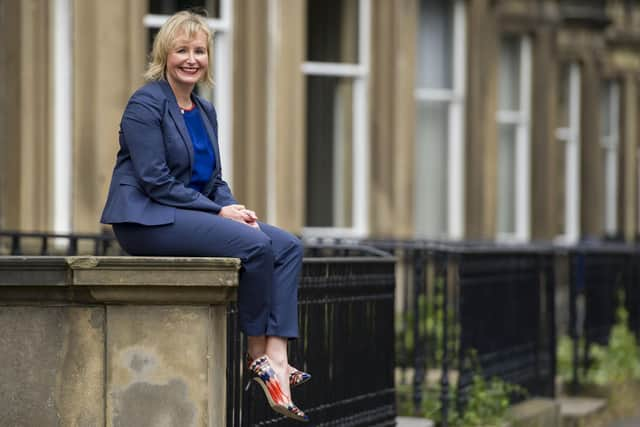 In Scotland, where initiatives to foster female entrepreneurship include Women's Enterprise Scotland, Mint Ventures, and AccelerateHER, the new report found that there were 106 equity investment deals in 2022 with the combined amount raised totalling £153m, but women-powered businesses only secured 15.9 per cent of total investment despite comprising more than a quarter of Scotland equity deals.
Looking at the UK as a whole, private investment into women-powered businesses was found to have grown to £5.75 billion in 2022 from £630m in 2013 – but the value of equity investment secured by such firms fell by about 15 per cent from 2021 to 2022 compared to a decrease of 9 per cent for the wider high-growth ecosystem, noted Charlotte Bobroff, co-head of UK women and wealth at J.P. Morgan Private Bank.
However, she also said the environment for female entrepreneurs is improving, and looking back a decade, women-powered businesses received just 14.8 per cent of all private investment, growing to 23 per cent last year, for example.
The report also found that since 2013, the number of women-powered companies in the UK that have made successful exits has risen "dramatically" to 171 in 2022 from just five in 2013 . Furthermore, between 2021 and 2022 the number of exits for women-powered businesses bucked the broader trend for the high-growth population, rising by 16.3 per cent, while those by the broader high-growth company population fell by 15.2 per cent to 885.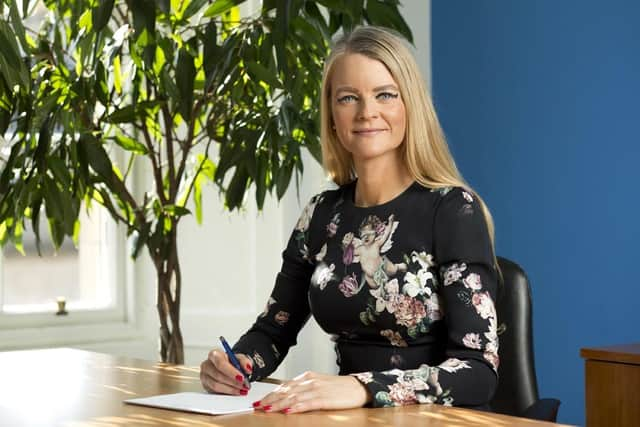 Ongoing challenges
However, Ms Bobroff also noted: "Women-powered companies are still underrepresented in the cohort of exited businesses and not achieving the same growth in exit values. This is underscored by the fact that a mere 10.9 per cent of all exits by high-growth firms over the past decade were by women-powered businesses, underlining ongoing gender parity challenges women face in harnessing entrepreneurship as a means of wealth generation."
Meanwhile, a separate analysis of the number of female-led companies in the UK and their impact on the economy has found that the prevalence of such firms in Scotland has risen. The Gender Index, created by artificial intelligence-powered data analytics platform mnAi and harnessing Companies House data, says there was a modest increase in the proportion of incorporated women-led companies in Scotland to 19.4 per cent in 2022/23 from 19.16 per cent in 2021/22.
Additionally, Scotland had the second-highest proportion of fast-growth, female-led companies across the UK after Wales, while active companies north of the Border that are led by women grew turnover on average by 19.9 per cent in the latest period, compared to 18.6 per cent for their male-led peers.
John Cushing, the Glasgow-born chief executive of mnAi, said: "We look forward to seeing what other trends emerge over the coming year as we continue to push for positive change through data." And Jill Pay, chairman of The Gender Index, praised the initiative again showing an increase in the number of women across the four nations who are setting up companies, "which is a further step in the right direction in boosting female entrepreneurship across the UK". However, she also shone a spotlight on further work to be done, saying: "We recognise that while inspirational women are accessing external capital and leading fast-growth companies, we will not rest until every female-led company can do the same."
Comments
 0 comments
Want to join the conversation? Please or to comment on this article.