Best known for her role as Rebecca Welton in comedy series Ted Lasso, in which she stars alongside Jason Sudeikis, Hannah Waddingham's career has been a slow burner.
The actress was born in London and attended a private school for girls before going on to study at the Academy of Live and Recorded Arts. Her mother, Melodie Kelly, was an opera singer who joined the English National Opera when Waddingham was a child.
Her grandparents were also both opera singers, and upon graduating Waddingham followed in their footsteps, focusing on becoming a theatre actress.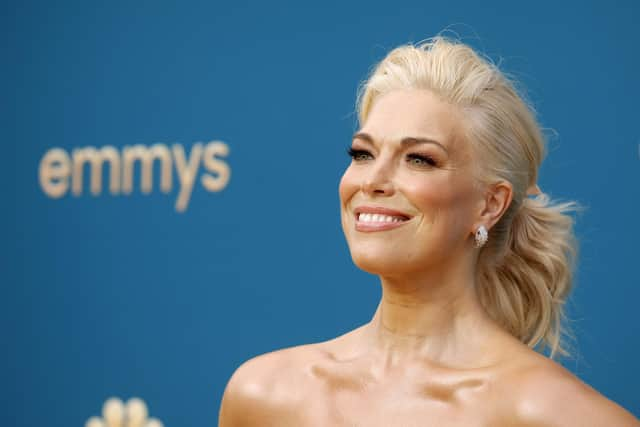 From her early career to presenting Eurovision, here's everything you need to know about Hannah Waddingham.
Hannah Waddingham on the West End
Waddingham stole the show at Eurovision with her incredible vocals, so it will come as no surprise to hear she has been nominated for a number of musical theatre awards, such as the Olivier Awards.
She has starred in West End shows including Kiss Me Kate, Andrew Lloyd Webber's The Beautiful Game and Spamalot, a musical based on Monty Python and the Holy Grail.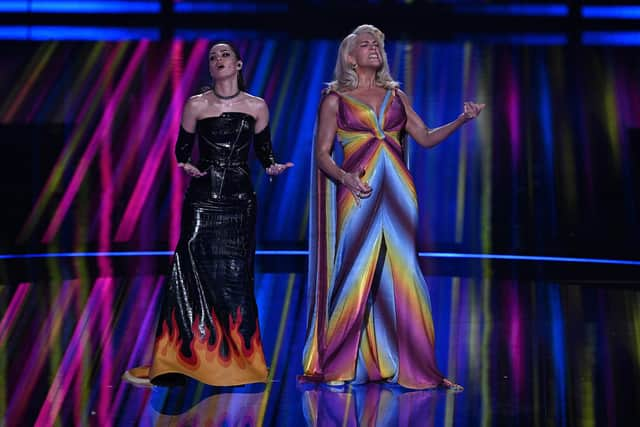 Hannah Waddingham movies and TV shows: From Game of Thrones to Benidorm
In her early career on screen, Waddingham made a number of guest appearances in TV shows from Brookside to Not Going Out.
In 2014, she landed the role of Tonya Dyke in Benidorm and in 2015 she appeared in Game of Thrones as Septa Unella.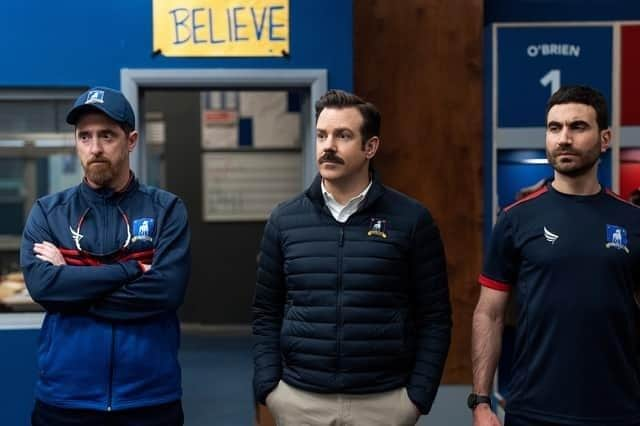 At 5ft 11" she towered over her costars, with her character forcing Cersei Lannister to admit her crimes while walking through the streets of King's Landing, waving a bell and shouting "shame". Waddingham's Septa Unella was then killed off at the end of season six, after being waterboarded with wine.
Waddingham has also appeared in Netflix series Sex Education, where she plays one of student Jackson Marchetti's mothers.
In what has become her breakthrough role, Waddingham has starred in Apple TV+'s Ted Lasso as football club owner Rebecca Welton since 2020. In 2021 she won an Emmy Award for Outstanding Supporting Actress in a Comedy Series for her performance, and the Critics' Choice Television Award for Best Supporting Actress in a Comedy Series in both 2021 and 2022.
Waddingham's other notable roles include Tom Jones, a new ITVX show, and appearances in films such as Hocus Pocus 2, is set to star in upcoming films Mission Impossible - Dead Reckoning: Part Two, Garfield and The Fall Guy.