Murdaugh Murders Netflix: Where is Alex Murdaugh now, what happened is Paul Murdaugh, latest update
Netflix true crime documentary Murdaugh Murders was one of the most watched series on the streamer this year. Here is when you can see season 2 and all the latest updates on the case.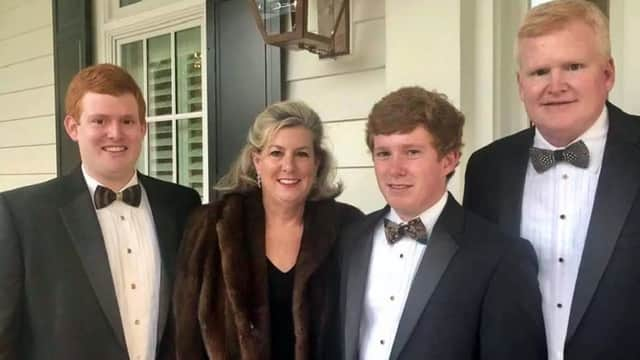 Detailed the shocking story of well known South Carolina's most historic and prominent legal families, the second season will see us updated on the latest in the bizarre legal case surrounding the family and is certain to be one to watch for fans of true crime on Netflix.
What happened to Paul Murdaugh, who is Alex Murdaugh, what is the Murdaugh Murders about
For those of you who are yet to watch the first season of the hit true crime documentary, Paul Murdaugh was the youngsest son of Alex Murdaugh and Maggie Branstetter's and part of one of South Carolina's most prominent legal families for almost a century.
Paul, born in 1999, was found dead alongside his Mother in June of 2021 with investigators reporting that the pair were fatally shot - but with two different firearms, with Paul found with shotgun wounds to his head and upper body. The bodies were found in close proximity to a dog kennel near their South Carolina property.
Two years before his death, Paul was charged with 'boating under the influence' and has resulted in the death of 19-year-old Mallory Beach, who's body was found a full days after the boating accident. Following the incident, Paul had pleaded not guilty to a number of felony charges.
However, many felt that the investigation into the crash was not done correctly and cited his family's ties to the legal system. Paul's grandfather, great-grandfather, and great-great-grandfather had been longtime elected solicitors in the area.
In July of 2022, Paul's father Alex Murdaugh was arrested and formally indicted for the murders of his wife and youngest son. Under a year later, in March 2023, Alex was found guilty of Maggie and Paul's homicides and two counts of possession of a weapon during the commission of a violent crime.
He was handed two consecutive life sentences with state prosecutors contending that Murdaugh killed his wife and son at close range with a shotgun and an AR-style rifle, his defence team were insistent that there were numerous holes in the case, adding it was built on "theories" and "conjectures."
A chain of bizarre events took place following the death of Paul and Maggie, with some officials involved of the belief that Murdaugh may have hired a man to kill him so his older son could collect on his life insurance policy
During season one of the show, the eldest and only surviving son Buster has insisted he believes father did not kill his mother and sibling.
Murdaugh Murders update
After being convicted of the double homicide and two counts of possession of a weapon, Alex maintained his innocence and on September 5, Murdaugh's lawyers filed a motion seeking a new trial for Alex after allegedly uncovering evidence of 'jury tampering'.
The motion claimed Rebecca Hill, the Colleton County clerk of court, had tampered with the jury by "advising them not to believe Murdaugh's testimony and other evidence presented by the defence, pressuring them to reach a quick guilty verdict, and even misrepresenting critical and material information to the trial judge in her campaign to remove a juror she believed to be favorable to the defence."
A month earlier, Murdaugh had lost his prison phone and canteen privileges when the Department of Corrections in South Carolina said he broken rules by engaging with media. His journal also included entries to his lawyer in a recorded phone call. The recording was said to be for an upcoming Fox Nation documentary on the murders.
In May of this year, the Justice Department announced a 22-count indictment against Murdaugh on financial fraud and money laundering charges.
Murdaugh Murders Season 2 release date, when is Murdaugh Murders Season 2 on Netflix
Netflix will launch season two of the Murdaugh Murders on September 20, with the true crime series able to be streamed for 8.01am tomorrow morning.
You must have a subscription to Netflix in order to watch - you can purchase one here and prices begin at £4.99 per month.
Comments
 0 comments
Want to join the conversation? Please or to comment on this article.