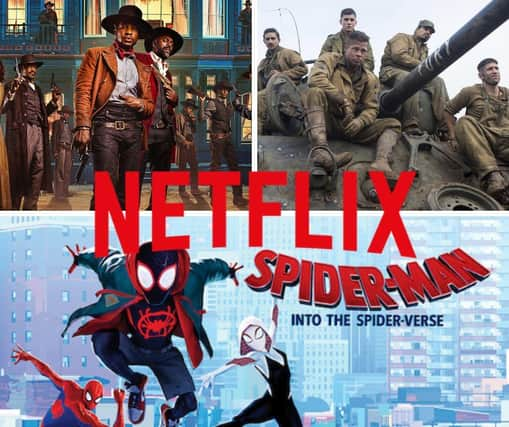 Best Movies On Netflix UK 2023: The 30 most highly rated movies to stream on Netflix - including Spiderman: Into The Spiderverse
Here are 30 movies that are rated as the best to stream on Netflix in 2023, according to film review site Rotten Tomatoes. Including a number of highly rated Spiderman films and award winning Jim Carrey and Leonardo DiCaprio's blockbusters.
We may love Netflix but sometimes their selection of top quality films make it tough to choose which film to watch on a nightly basis, right?
With Run Rabbit Run, Extraction 2 and The Pale Blue Eye all launching in the past few months, the collection just continues to get stronger and the choice considerably harder.
However, if you can't decide which films to watch, don't worry because we're here to give you a helping hand choosing the perfect movie, thanks to film review site Rotten Tomatoes.
We collated the highest rated movies released on the platform in 2023 and discover the top 30 movies to watch right now on Netflix – so stop that scrolling and get watching!