Elemental: Cast, trailer, when is Disney's Elemental release on DVD, BluRay and digital streaming
Disney Pixar gave us its latest offering this year with the heartwarming Elemental which was one of the most popular animated films at the 2023 Box Office. Here is when you can watch it on Disney+, DVD and BluRay.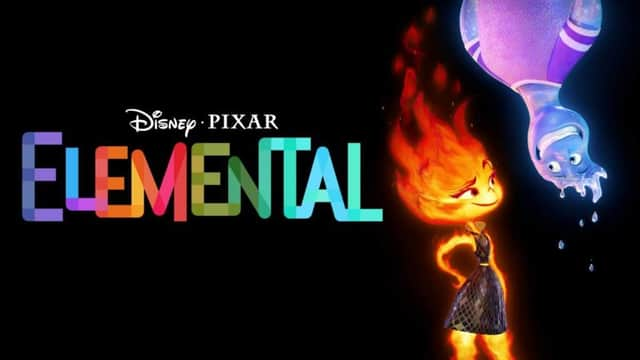 Following on from the success of Lightyear and Turning Red, Elemental was released this summer and welcomed audiences to the characters of Ember and Wade who lives in city where fire, water, land, and air residents live together but not always in harmony.
However, after Ember (Fire) and Wade (Water) have a chance meeting at the former's family shop, they begin to realise how much they have in common. However, with Ember told she cannot possibly have a future with an element that is the total opposite to her, their relationship becomes a difficult one to navigate.
A huge hit with families across the globe, Elemental made $484.2 million at the global Box Office and become one of the highest grossing films of the year and easily the top animated movie of 2023 when it was released in the summer.
Can't wait to re-watch with all of the family? Here's when Elemental will be released on DVD, BluRay and digital.
Elemental run time, Elemental age rating
The heartwarming new animated picture has a run time of exactly one hour and 42 minutes, which is in line with many recent Disney Pixar films, although slighter shorter than last year's Lightyear.
Elemental was handed an age rating of PG on its release into cinemas across the UK, with the BBFC giving it the rating due to 'implied mild bad language'.
Elemental Disney+ release date, Elemental streaming release date
Good news Disney Pixar fans - Disney+ already have Elemental available to stream via their platform now and they've also added a special the making-of documentary for the film which is titled Good Chemistry: The Story of Elemental.
To watch either, you must have a Disney+ subscription which can be signed up to here with a special offer price of £1.99 per month available until September 20. Prices are usually higher than this, so now is a great time to take advantage of the special offer and watch Elemental tonight!
Apple TV also offers an option to buy the movie on streaming on their platform, with Elemental priced at £9.99 and available to watch via their platform now.
Disney Pixar's Elemental BluRay and DVD release date
Want a physical copy of the elemental? Then you're in luck as there's multiple options available very soon from various different retailers - including a limited edition version of the film which is sure to be popular.
HMV are currently offering three pre-order options, with a limited edition steelbook available and priced at £26.99. The DVD can be pre-ordered for £10.99, with the BluRay costing £15.99. You can pre-order any of the editions here.
You can also pre-order the movie via Zavvi and Amazon Prime Video with priced mirroring those on HMV with the official release date confirmed for October 16.
Comments
 0 comments
Want to join the conversation? Please or to comment on this article.