Mission Impossible 7: When is Mission Impossible Dead Reckoning released, DVD, streaming, BluRay release date
Tom Cruise's return with the Mission Impossible series was one of the Box Office's biggest hits in 2023. Here is when you can watch it via streaming, DVD and BluRay.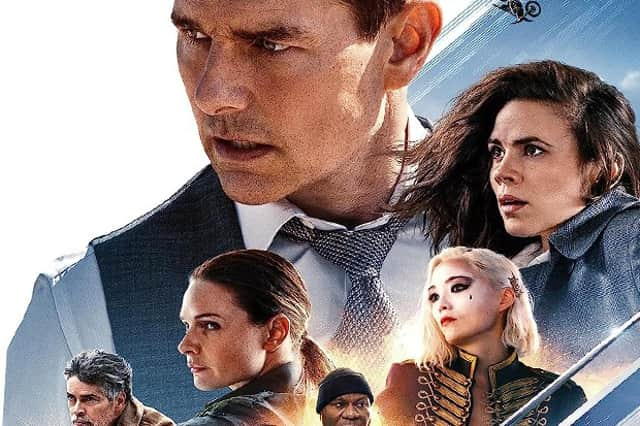 The seventh film in the popular and long running series, Tom Cruise returns to play the role of Ethan Hunt as the hero and the team must track down a terrifying new weapon that threatens all of humanity - and fans have been raving about it ever since its release in July.
One of the highest grossing films of the year, 'Dead Reckoning' gave fans the fast paced, action packed Mission: Impossible hit they had been waiting for and it saw the film rated highly by film critics and audiences alike with a Rotten Tomatoes rating of 96% - one of the highest ratings of the entire year. One review claimed it to be a film that 'meets all of the expectations.'
Starring Cruise in the lead role, audiences have been praising the seventh film in the series and are already anticipated part two of the film, which is expected to be in cinemas on June 28 2024.
Can't wait to re-watch with the family? Here's when you can Mission: Impossible - Dead Reckoning will be released on DVD, BluRay and digital.
Mission Impossible Dead Reckoning run time
Part one of the new Mission Impossible film is an epic action movie with a run time of exactly two hours and 43 minutes. This makes it the longest Mission Impossible film of all time, narrowly beating Mission: Impossible - Fallout, which has a run time of two hours and 27 minutes.
When will Mission Impossible: Dead Reckoning be available to stream in the UK, where will Mission Impossible 7 be streaming
The new Mission: Impossible movie received an exclusive cinema release in July, but Paramount have now confirmed that it will be available to buy digitally from October 11 in the UK, while Sky Store and Amazon Prime Video currently accepting pre-order for HD Digital,.
At present, Sky Store are offering Buy & Keep options with Digital (£13.99), DVD (£15.99) and BluRay (£17.99). Pre-order via Sky Store here.
Mission Impossible 7 BluRay and DVD release date
Excited to get your hands on a physical copy of the new Mission: Impossible movie? The good news is there is an official release date for both the DVD and BluRay - and you don't have too much longer to wait!
The film is now available to pre-order via sites such as Amazon, with an official release date confirmed for Monday 6 November. Amazon, Zavvi and HMV have both the DVD, UHD and BluRay available for pre-order now here. Prices range from £9.99 for the DVD and £14.99 for the BluRay edition.
However, if you would like a more limited edition copy, HMV are taking pre-order for Mission: Impossible - Dead Reckoning Part One Limited Edition 4K Ultra HD in a special Steelbook cover, priced at £34.99 and available to pre-order here.
You can pre-order the DVD or BluRay here.
Comments
 0 comments
Want to join the conversation? Please or to comment on this article.